FIFA have played down reports Sepp Blatter could stay on as president after earlier comments from one of his advisors to the contrary.
Klaus Stohlker, who acted as Blatter's official advisor during his recent election campaign, said the 79-year-old is actively considering reversing his promise to stand down.
His comments come just two weeks after Blatter dramatically announced he would resign, and a FIFA statement says that position has not changed.
The statement read: "Klaus Stohlker's mandate from the FIFA President ended on 31 May 2015. The FIFA President would like to point to his remarks from 2 June."
In his resignation speech on that day, Blatter said he was going because he did not feel he had the support of the entire football world, and that he would not be a candidate in the emergency election.
Stohlker, a public relations adviser based in Zurich who stressed he is not an official spokesman, earlier said Blatter has received messages of support from Asia and Africa, and is currently deciding whether to remain in post.
He said: "At the moment there is not a convincing candidate to replace Mr Blatter with the same level of qualifications, of languages, of contacts, and knowledge of football.
"As long as there is not such a candidate it remains open for Sepp Blatter to run again.
"There are some people that are asking him not to stand for the next election, there are some people that are asking him not to resign.
"There is a huge game going on for control of FIFA and the president is in a situation where he is making his opinion about what to do."
With the FBI and the Swiss authorities conducting criminal investigations into FIFA, any U-turn from Blatter would be hugely controversial, but Stohlker suggested he will only make good on his promise to resign if a suitable successor emerges.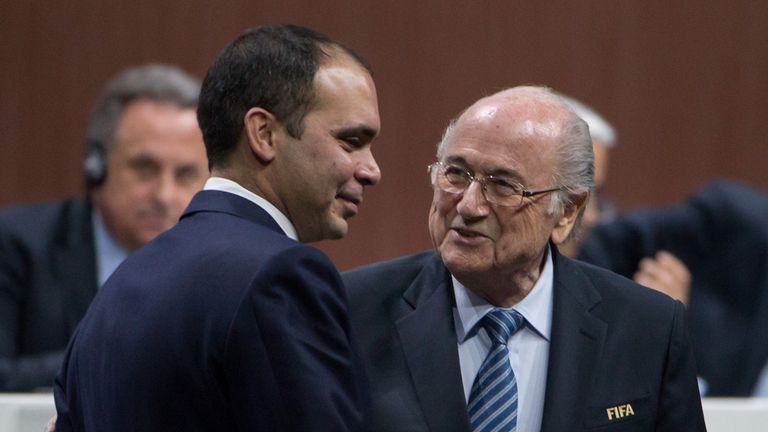 "He is the man who made FIFA with 40 years of hard work," he said.
"He can tell if there is a really high-grade challenger who has got the qualities, who can balance between the demands of the Confederations, then I think he won't have a problem to resign.
"But at the moment there is not a candidate."
UEFA president Michel Platini and beaten challenger Prince Ali of Jordan are potential candidates in the election scheduled between December and March 2016, but both face a challenge uniting FIFA's factions.
Asia and Africa have been consistently supportive of Mr Blatter, and the next World Cup hosts Russia would also support continuity in Zurich.