Sky Sports pundit Thierry Henry thinks Paul Pogba has the quality to go on to become one of the best midfielders in history.
The Juventus midfielder's performances at Euro 2016 had come under scrutiny after France struggled in the early stages of the tournament, but he sparked into life during the team's impressive 5-2 quarter-final victory over Iceland, scoring the second goal with a towering header as the host nation set up a semi-final showdown against Germany.
Ahead of the last-four clash in Marseille on Thursday, Henry has praised the 23-year-old, claiming he is playing within himself at the Euros for the good of Didier Deschamps' side.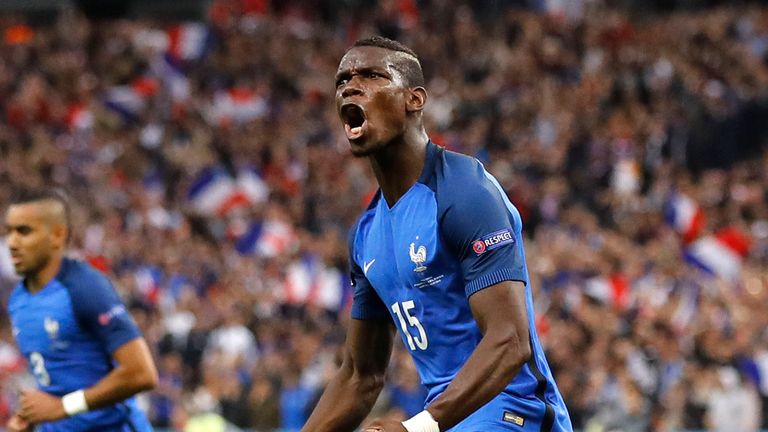 "Forget about France, I think he can be one of the best midfielders in history," Henry told Sky Sports News HQ.
"He has the quality to do that. He needs to make sure he concentrates on what he can do well.
"What I love about him at the moment is that he's doing what the team's asking him to do; maybe he's sometimes a bit more fancy at Juventus but because Griezmann is playing behind Giroud for France, he has to defend a bit more.
"That's the sign of his intelligence," Henry added. "He's playing within himself in a way, to make sure the team has the right balance."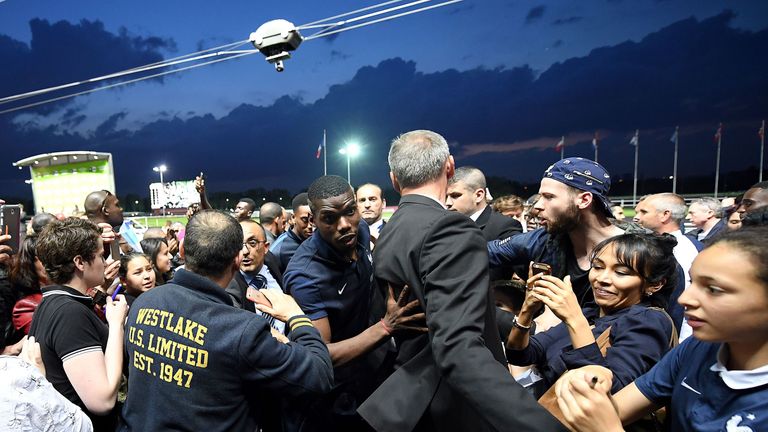 There has been a lot of speculation this summer surrounding Pogba's future at Juventus, with a host of top clubs from around Europe reportedly interested in his services.
Sky sources understand Manchester United are interested in bringing the France international  back to Old Trafford, while Pogba's agent, Mino Raiola, said last month that the player is keen on moving to Real Madrid after initial talks had taken place about a potential deal.
And Henry is hopeful of seeing Pogba play in the Premier League, but insists Juventus will not let him go easily.
"We all know about the quality, how good he is on the ball," Henry said. "He's an all-round player but he's understood his role at this tournament.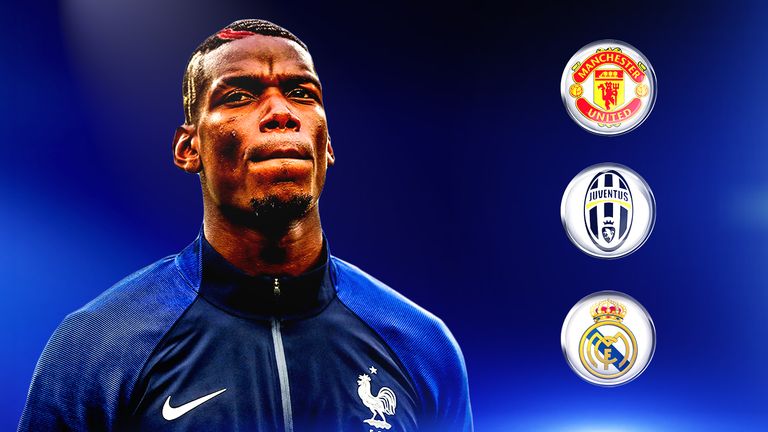 "Hopefully he can come back to the Premier League - it would be great for us and for whoever got him but he's still a Juve player and they're not going to let him go (easily)."