Antonio Conte tells Thierry Henry about Italy, Chelsea, facing Liverpool and wanting a bed at Cobham...
Last Updated: 16/09/16 8:10pm
Chelsea face Liverpool in the Premier League at Stamford Bridge on Friday Night Football and ahead of what promises to be a fascinating clash, Sky Sports pundit Thierry Henry chats exclusively to Blues boss Antonio Conte.
Henry, who played alongside Conte during his brief stint at Juventus in 1999, discusses the 47-year-old's two-year spell in charge of Italy which came to an end after defeat to Germany on penalties in the semi-finals of Euro 2016.
Since then Conte has replaced interim boss Guus Hiddink in the Chelsea dugout, with the Italian making a big impression in west London by guiding the club to second in the table heading into the showdown with Liverpool.
Meanwhile, the duo also chat about Conte's coaching style, how he is settling into life in the capital and the challenge of facing Jurgen Klopp's side, who sit just three points behind the Blues ahead of kick-off…
I consider Liverpool the worst team to play
Antonio Conte
HENRY: People cannot stop talking about you on the touchline kicking every ball and I like that about you…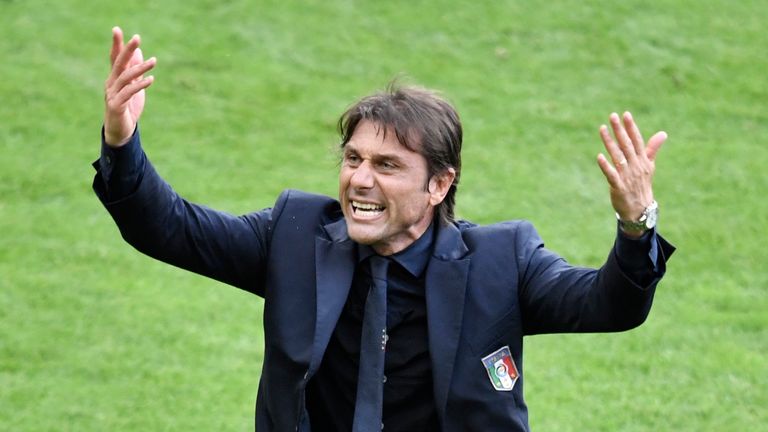 CONTE: When I became a manager, my enthusiasm became more because when you have the possibility to waste your energy and show your passion during the game, it is good.
But when it is impossible to waste your energy and stay on the bench and watch the game tensely, it is very difficult,
But for me, it is normal to show that passion and sometimes it happens when we score a goal at the end and you win a fantastic game, like against Spain, I show my passion, but I am myself.
HENRY: For me, Italy versus Spain was the best game of Euro 2016 because of what you did. I have never seen an Italian side play like that before, defending high, playing out from the back - so why did you say, we are not going to be the normal Italian side and be proactive, not reactive?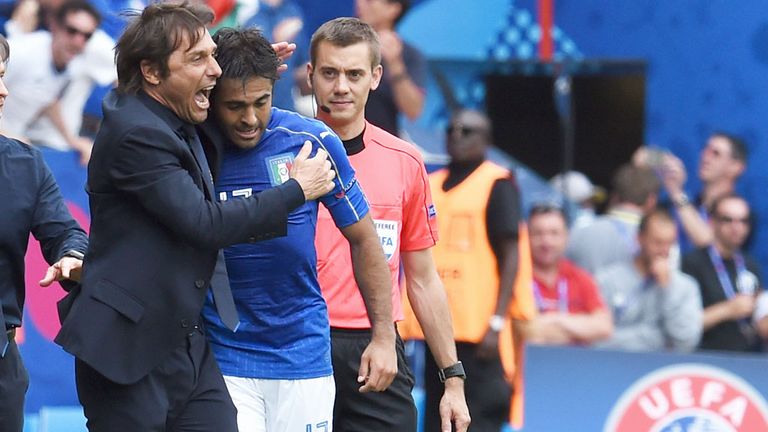 CONTE: It was very important to play a friendly game against Spain in March and after that game, the players started to understand very well how to face Spain.
We stayed with a 3-5-2 and in a defensive situation, we wanted to press very high, but against Spain we went with a 3-4-3, a different system for that game. But I think that we played a very good game against Spain with and without the ball and I am proud of the team for doing this.
HENRY: You had a lot of the guys from Juve before, so did that help you when working with the national team?
CONTE: Yes a lot as with the national team there were four Juventus players in the defensive line, while we also lost [Claudio] Marchisio to injury and Giorgio Chiellini played with me at Juventus.
So the situation helped me a lot because during the Euros you can see a team, not a national team.
HENRY: Did you have a hard pre-season, as in the first few months that can be very hard on the players' legs?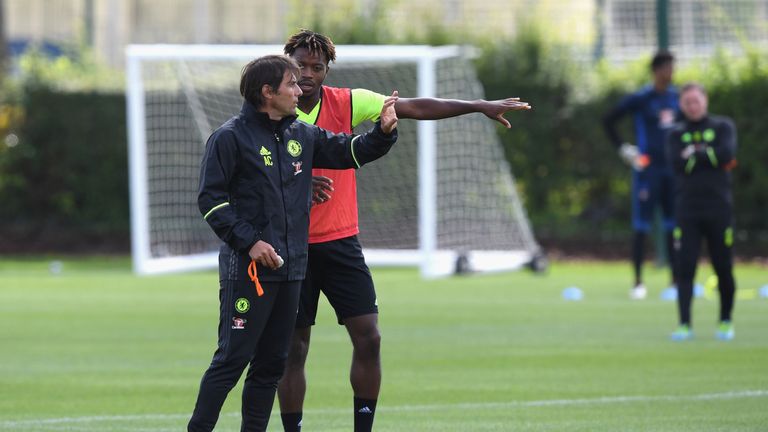 CONTE: Yes we worked a lot during pre-season because I think it is important to work with the players on different aspects, tactical and physical, and to prepare for the season as in my opinion you cannot only think about preparing teams to defend in games.
Yes it is important to defend in games, but for me it is more important to prepare this season in different ways, the tactical aspect and the physical aspect, and that mentality to be in the right position.
I remember at Juventus I tried to find the right balance [during pre-season] and I remember the first two months there were very difficult!
But I repeat, I try to find the right balance and use my experience as a footballer to find the right way to have a tough pre-season, but to also start in a good way in the Premier League.
HENRY: If you have a game at night, do you do double training sessions the day before and after?
CONTE: Yes that happens every season. Before the game we have two training sessions in the morning and another one in the evening to play the friendly game and then the day after, they rest in the morning and have only one in the afternoon.
But I think in this way you prepare also the player to suffer and to work on his mind about the fatigue and to get over the difficult situation in the game, so that when you are very tired you have the strength to face this situation because you had this situation in the training session.
HENRY: I had many mangers who believed playing a lot of friendly games will give you your stamina for the season, but you have a different way of thinking
CONTE: For sure there can be another right way. I think there are two different ways, but this is mine.
HENRY: What I also love about you is that no one is above the team, but when did you realise you needed to be really strict with that?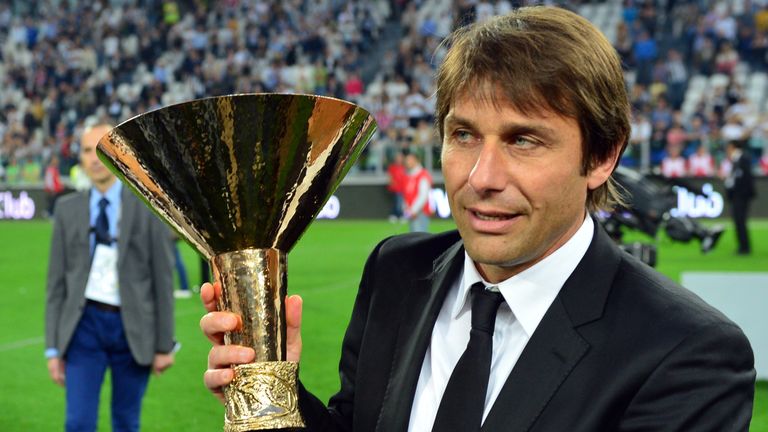 CONTE: From my experience as a footballer, I think this is the right way to manage a changing room. I think that when I start a season, I speak with my players and I always talk about education and respect.
And I demand this, but I give this. And if someone does not have a good attitude during the training session, or good behaviour in a different circumstances, I prefer to kill him than have 22 players. Because I repeat, from my experience as a footballer, if a manager closes his eyes, he does not want to see the bad situation and he loses the changing room.
HENRY: I cannot wait to see the game as the way you like to play and the way Jurgen Klopp likes to play, it will be intensity at its maximum…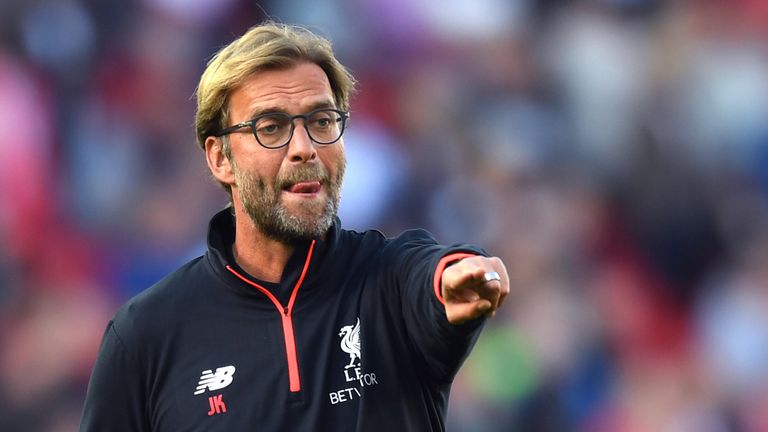 CONTE: Yes I think it will be a very tough game because at this moment Liverpool are in a very good shape and we must pay great attention. I consider Liverpool the worst team to play now and I repeat, we must pay great attention and prepare the game in the right way, but it will be a good game.
HENRY: You have not lost a home game for a very long time, so how important is it to keep Stamford Bridge as a fortress?
CONTE: It is important that when you play at home in front of your own fans, not to lose and to always try and win, to always give your all. I hate to lose, but for one or two days I suffer a lot after a defeat.
And for this reason I try with my players and other people who work with me to find the right solution to avoid a defeat, because I suffer a lot after a defeat and I do not want to lose.
HENRY: Knowing how hard you work, do you even have time to go into London?
CONTE: When there is my wife and daughter, then I am allowed to go in together and visit and enjoy London and it is a fantastic city. And when I stay a long time here, it is very difficult for me because I stay at Stamford Bridge for eight or nine hours, I prefer to work here [Chelsea's training ground at Cobham].
But in the future I want to ask for a bed here, because there could be a situation that happens where there is the possibility I want to stay here!
Watch Chelsea take on Liverpool on Friday Night Football on Sky Sports 1 HD from 6.30pm
Watch Chelsea v Liverpool, the Ryder Cup and all the Premier League and EFL Cup as part of our three months' half-price offer.