Manchester United will have "serious meetings" or even sack Ole Gunnar Solskjaer if they lose to Cardiff, Paul Merson believes.
Solskjaer was initially named caretaker manager at Old Trafford in December and won 10 of his first 11 games in charge, taking the club into Champions League qualifying contention.
However, the former United player, who was appointed as permanent manager in March, has led the club to just two wins in his last 10 games at the helm and their hopes of Champions League qualification were ended by a 1-1 draw at 20th-placed Huddersfield last weekend - and Merson thinks another defeat, to relegated Cardiff, could have serious implications.
"Nothing surprises me in football, if they lost to Cardiff who knows what would happen," he told Sky Sports. "I wouldn't know. I don't see Solskjaer being on a Mourinho contract, where you'd have to pay £15m to get him out of it - I think there'll be serious meetings if they don't win this game.
"You'd have to seriously think if they're not wiping the floor with Cardiff, they've made a mistake with Solskjaer. If he'd had this run at the start, would he be permanent manager now? No, he wouldn't."
United face a huge summer of recruitment on the back of a high-profile drive to appoint a sporting director at Old Trafford, but several months of searching have so far proved unsuccessful.
Merson thinks things could be tough for the club no matter who joins the backroom staff at Old Trafford - and thinks their struggles may not be over any time soon as a result.
He said: "Everyone needs top players - Bayern Munich need top players, Real Madrid need top players, and everyone else will too.
"I don't see how you go to Manchester United. If you're a £90m player and United come in for you, and other teams come in for you, you have to weigh it up. How far are we behind these other teams? It's a long way. It's not one or two players.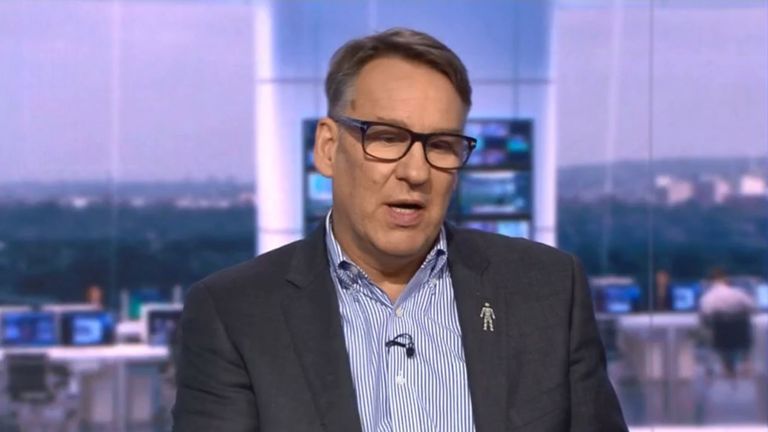 I had United to beat Huddersfield 4-0, and probably Cardiff by the same scoreline. If they'd won against Huddersfield you'd have half fancied them to get into the Champions League because after midweek you'd not be sure about Tottenham. <br><br> But now they'll be going out without fear and play, but United need a big win, put on a show, and get people going home thinking 'next season we've got a chance'.
"They were 20 something points off last season, 20 something more this season, you're talking six players; for me, I think they'll struggle to get players.
"Solskjaer's said agents are calling him, yeah of course they are. They know United are in a situation where they'll play money willy-nilly, and willy-nilly wages, and that's what's happened for the last God-knows how long at United.
"Sanchez? Man City want him, oh yeah, we'll pay him whatever he wants. They've got to draw a line sooner or later, not just bring in players because they know Manchester United will pay top dollar."
Title race final day live on Sky Sports
The last act of The Run In will be shown live on Sky Sports on a defining final day of the Premier League season.
Manchester City's trip to Brighton is live on Sky Sports Main Event from 2.30pm, while Liverpool vs Wolves at Anfield is live on Sky Sports Premier League from 2pm on Sunday, May 12. Kick-off for both games is at 3pm.