Sky Sports' Ian Holloway analyses each promotion-chasing team in the Championship - the pros, the cons and what they need in January.
The next four months in the Championship promotion race are going to be fascinating for me to watch, dissect and report on. With the riches on offer from the Premier League, the stakes have never been higher.   
Hull, Brighton, Burnley and Ipswich all have managers that have won automatic promotion before, while Derby and Middlesbrough haven't - not yet, anyway. That angle makes things extra spicy.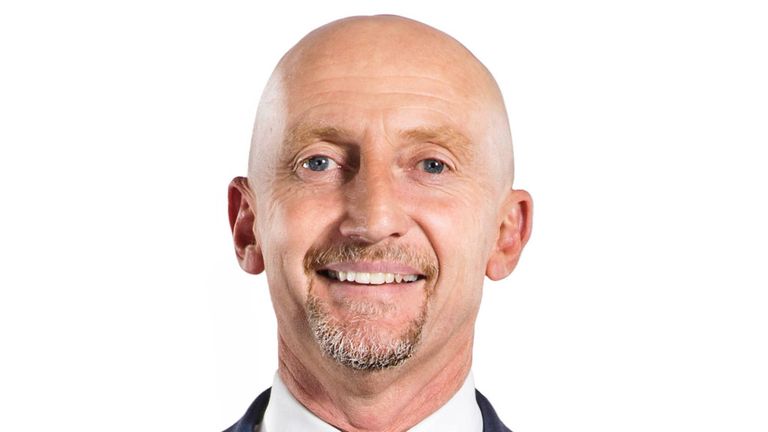 There are stormy waters ahead for these teams, but you have to have cool heads. That's when champions come to the fore, like when Novak Djokovic finds a serve from nowhere.
There are stormy waters ahead for these teams, but you have to have cool heads. That's when champions come to the fore, like when Novak Djokovic finds a serve from nowhere or when Jonny Wilkinson kicks a vitally important penalty. You need to believe you're going to do it. You've got to keep that mentality - no matter what.
That team ethic is vital. It's all about the group. The closer you get to the finish line the more work you have to do - that's where you can get caught. I know what it's like. You find out so much about yourself and your team in those times. The fans of each club have a massive part to play, too. They can't bring their nerves to the table - leave them outside the stadium.
The club that pulls together the most - on and off the pitch - will succeed.
Middlesbrough
STRENGTHS: Where do I start? The list is pretty long. Firstly, the work they did in the summer transfer market was sensational. To bring in David Nugent, Stewart Downing and Cristhian Stuani was a huge statement and must have made their title rivals sit up and notice. Those three signings would have lifted the squad. After last year's disappointment in the play-off final, that was crucial. Those three players won't bring a profit in the long-term, in terms of their resale value, so what that tells me is the relationship between the manager Aitor Karanka and chairman Steve Gibson is absolutely bang on.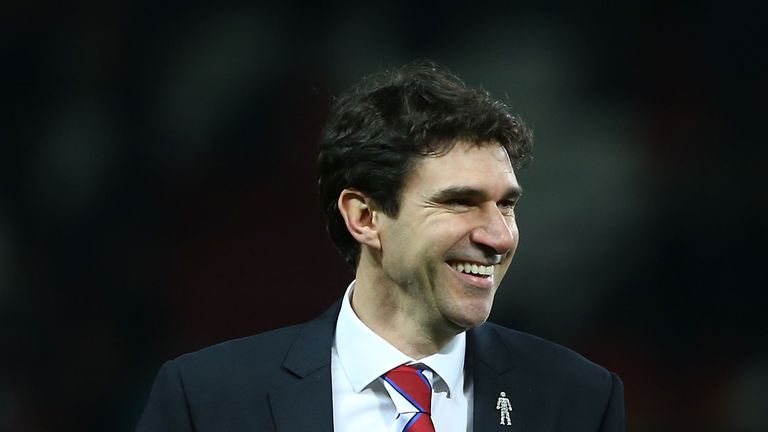 Obviously, the defensive record at Middlesbrough also deserves a big mention. They're keeping so many clean sheets. Ben Gibson at the heart of the defence has been magnificent, but as a team, defensively, their structure is impeccable. Credit has to go to Adam Clayton and Grant Leadbitter for that job. They can strangle teams without the ball.
WEAKNESSES: I'm struggling to find any!
I was critical of the home crowd at the Riverside Stadium earlier in the season when they played Queens Park Rangers - the crowd sounded worried and nervous, something all crowds with big expectations go through. However, if I went back there tomorrow then the atmosphere wouldn't be like that. The fans are really starting to believe now and so are the players.
The only thing that could derail them now are injuries to key players.
WHAT THEY NEED IN JANUARY: They may need to strengthen the depth of their squad in wide areas. I'm sure Karanka is aware of not upsetting the squad too much by bringing people in, but if they signed someone like Ross McCormack, then promotion would be all-but guaranteed. He would lift that squad and could play anywhere in that frontline. If you add McCormack instead Diego Fabbrini - then Middlesbrough would have another player that could unleash hell. 
Derby County
STRENGTHS: They've been able to rescue points purely down to the strength in depth they possess in attacking areas. You need to be able to create different shapes and not be vulnerable. Paul Clement has got so many options. He can move Tom Ince all over the forward line, bring Darren Bent into the equation instead of Chris Martin and has an array of options in midfield. They have match-winners all over the pitch, and you can never have too many of those in your team.
WEAKNESSES: The way they blew up last year could still have an effect on them. Was it the speculation about Steve McClaren leaving last season that was to blame, or was it deeper than that? Things might be more stable now with Clement in charge, but the question is: do they have the mental capacity to go on and become champions? I'm not sure.
There is a clear weakness in the Derby defence - they've got a soft underbelly and I'm not sure they've got enough cover in that area. Jason Shackell is a fantastic player, but Derby concede goals that a team like Middlesbrough or even Hull wouldn't concede - in big games too. Have they got the mentality of champions? That's their Achilles heel. Remember the play-off final and Bobby Zamora? Derby were the better team on the day, with the better stats, but still lost. With a man advantage they threw it away with a defensive mistake. Does that mean their manager was rubbish? Of course not. He's managed England!
WHAT THEY NEED IN JANAURY: Signing Nick Blackman was a brilliant move and sends out a message. They can attract quality players as their budget is bigger than some of their rivals. But they must be careful. They've got a lot of high-profile players for this level sitting on the bench. Can Clement keep them all happy? Sometimes one player - that's all it takes - can upset the whole squad. I think that happened at Derby last season, in abundance. When it started wobbling, nobody could stop it. There must have been selfish attitudes at that club as something changed. 
Hull City
STRENGTHS: There is never any panic at Hull. Everyone is so calm. That comes from Steve Bruce and the Hull board of directors deserve credit for having complete faith in him after relegation. Steve has always talked very highly of the group.
All I ever hear from him is how fantastic the attitude of his players are and how honest they are. That will stand them in good stead as the pressure increases over the season. I'm surprised they haven't run away with the league. I believe this is a better team than what Steve had before in this league when he went up.
There's so much talent in the squad. They're a team packed full of quality - Jake Livermore, Mohamed Diame, Abel Hernandez, Andy Robertson and they've just welcomed back Robert Snodgrass! What a player he is.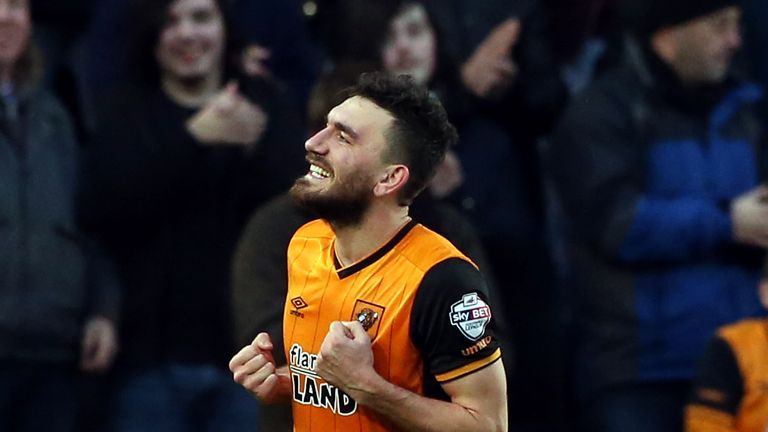 WEAKNESSES: Sharing their goals around has been a problem. At the time of writing they've only scored two or more goals in 14 of their 27 games and apart from Hernandez, who has scored 14, no other striker has really chipped in. I'm not sure Steve knows his best formation yet either. They can play two ways, with five across the back or a more conventional back-four. Both ways are defensively sound, but I'm not sure it plays to the strengths of the forward players.
WHAT THEY NEED IN JANUARY: They'll be looking around in January for someone to support Hernandez - if they find one, then that could complete them. Once again, this window will have the vultures circling around Hull's squad. If Hull lose someone like Ahmed Elmohamady and his replacement isn't quite on that same level, the players could start to lose belief. 
Brighton
STRENGTHS: What Chris Hughton has done this season is a miracle. Having won the title before at this level, his experience will be massive over the next few months. I don't judge people on just football, I take into account their human nature and Chris is a wonderful bloke. He's always immaculate and tries his hardest with everything that he does. His values are spot on. If you stopped a Brighton fan in the street and asked them whether they'd taken this league position at the half-way stage, they would have snapped your hand off. All day long. The fans must look at it from that point of view and not get too down.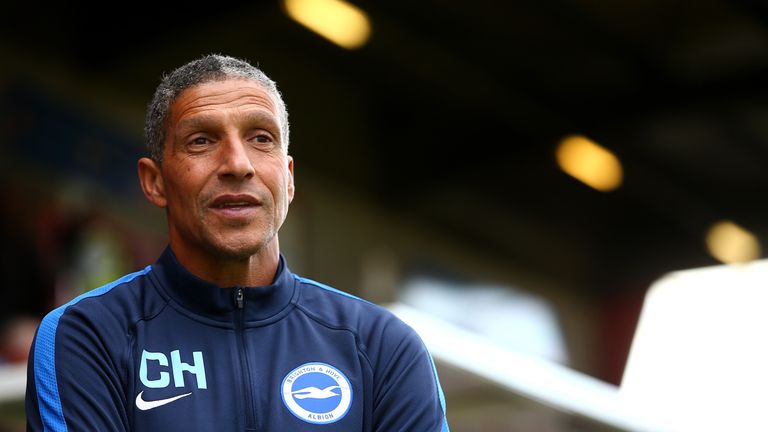 I can see what the club is trying to build and it's fantastic. All this praise coming from a former Crystal Palace man says a huge amount!
WEAKNESSES: Brighton have had a bit of a wobble, but all teams go through it at some point. However, Brighton's run may last longer than other teams at the top because they don't have a squad as strong as their promotion rivals. A few injuries have killed their charge. They don't have enough options in their squad to deal with losing players like Liam Rosenior, Solly March and Kazenga LuaLua. They haven't got the riches of the Premier League parachute payment money to dip into like Hull. Also, their goal difference is very low, that shows they're probably overachieving. 
WHAT THEY NEED IN JANUARY: Respect to the owner Tony Bloom. It looks as though he's backing Hughton in the window by allowing funds to bring in Anthony Knockaert. That shows they're striking while the iron is hot and making a positive move to stabilise their position in the promotion shake-up. I'll be shocked if they don't add more quality in the next two weeks. They need another central defender to act as back-up for the first choice pair, for sure. Connor Goldson will be a quality player in time, but he needs a bit of experience around him. 
Burnley
STRENGTHS: This team can take a punch no problem. They have a rock-hard chin and that is valuable in a promotion push. Not much can knock their mentality. Unlike some other clubs, they don't get emotional - that's down to the manager.
Andre Gray was a vital signing for them as without him they probably wouldn't even be in the play-off picture. He's a very clever striker and it doesn't surprise me that Premier League clubs are circling him.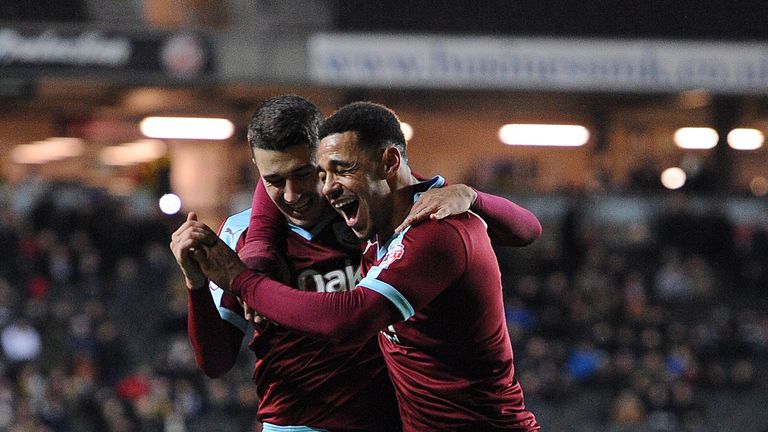 WEAKNESSES: Being the big dogs rather than the underdogs could be a problem for Burnley. Going up and coming down makes you a team to beat. Sean Dyche got promotion before without any expectation - everyone expected them to blow up, but Danny Ings and Sam Vokes got them over the line.
This time around it's much more difficult as they've sold Ings and Shackell went to Derby. Have they got the same strength in the squad that won promotion before? Everything they do behind the scenes is probably better than before, the structure of the club, the way Sean organises his team and training, but they are just lacking in certain areas. Is that defence as strong - does the midfield have enough about them to protect their back four? They still have that to prove.
WHAT THEY NEED IN JANUARY: I'm worried that Burnley won't have the spending power to make statements in this window. Can they pay the money that a Derby or a Middlesbrough can pay? They lost Shackell to Derby because of wages - not because he wanted to go. As a club, they don't stand in players way if they can get a lot more money somewhere else.
BEST OF THE REST: Write off any of the chasing pack at your peril; there are plenty of teams close enough to have a punt at the final two play-offs spots and even automatic promotion. Sheffield Wednesday have to be commended - they are having a right go this season. It's a miraculous turnaround. I love the way they play and they have the spending power to improve their squad in January.
Ipswich have Mick McCarthy and Terry Connor in their corner. A pair of geniuses. Mick is doing it again. Am I surprised? No. Am I pleased? Oh yes. Will they be there or thereabouts at the end of the season? Absolutely.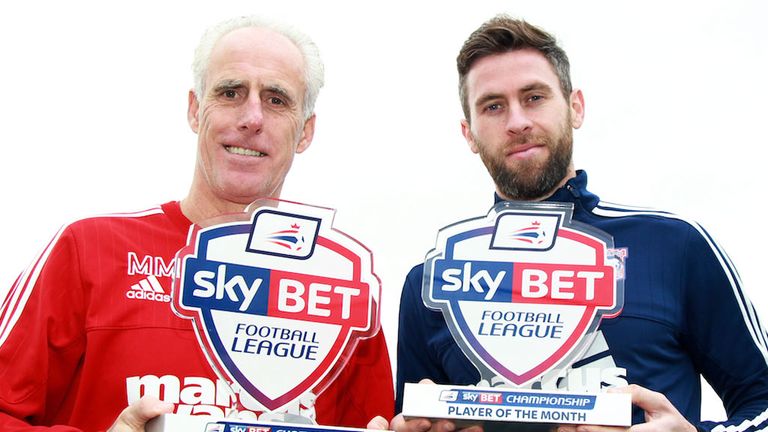 Birmingham have been fantastic under Gary Rowett but may struggle due to their inability to keep hold of their best players. Cardiff have the talent to make a push, Brentford are still hanging around and Wolves are climbing up the table. Reading, Leeds, Nottingham Forest, QPR, Preston and Huddersfield will all still have hopes of nicking that final play-off spot.
What a fantastic division. Anything is possible. Strap yourself in.