Mauricio Pochettino says Tottenham need to be positive despite the stadium delay
Last Updated: 17/08/18 8:26am
Tottenham boss Mauricio Pochettino has apologised to the club's supporters over the delay in moving into the new stadium.
And the manager says his and the players' job is to reward the fans for their patience with some good results, having started in the right manner by beating Newcastle away on the opening day.
The Londoners had planned to begin life at their new home when Liverpool visit on September 15 but that match, plus the game with Cardiff on October 6, have been switched to Wembley.
Ahead of Fulham's visit to the national stadium on Saturday, Pochettino said: "I think we all feel disappointed of course, with the announcement from the club this week.
"I feel so sorry for myself first of all, for the fans, for the players, for the club, for everyone.
"Our chairman tried with the board and the people involved in building the new stadium to arrive on time. Massive effort, we feel every day that effort.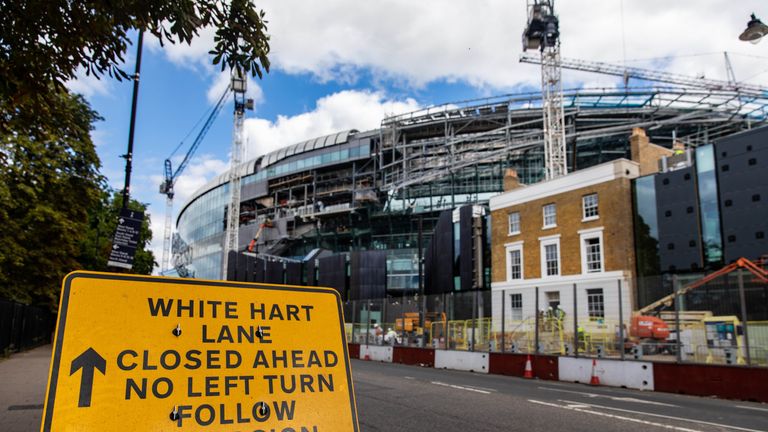 "To not deliver for the Liverpool game is a massive disappointment for everyone.
"I understand that everyone is disappointed but our job is to try to help, to be positive, to adapt ourselves.
"We are going to play a few games more - Liverpool and Cardiff - hope they can finish all the work in that moment, and then start to play in our new home.
"If that is not possible, we will give our best to try and win games, be positive.
"I think we need to be all together.
"My message last week was that we need to be together, that our fans understand it is a massive project that will be forever, for them and the club.
"I understand the problems and feel sorry for the fans, and I want to say thank you and apologise - we are going to try and reward them by winning games.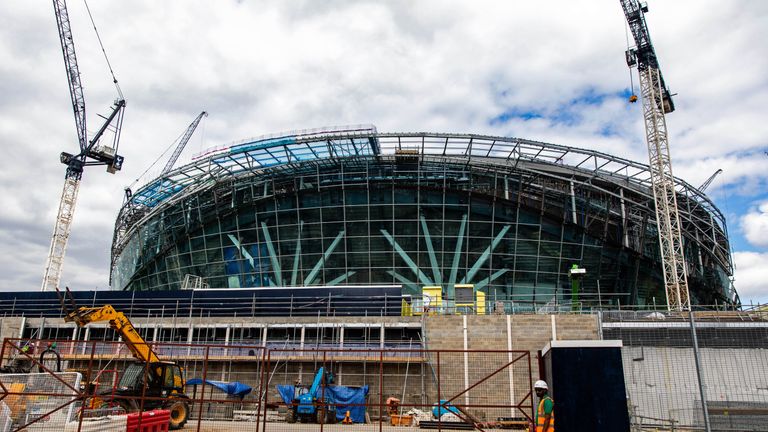 "That is the only way we can act and repay the effort that they are doing for the club."
Meanwhile, it remains unclear whether the new stadium will be ready in time for the visit of Premier League champions Manchester City on October 28.
Wembley is due to stage an NFL game that day, so switching the match there could be problematic.
Asked what the plan was, Pochettino said: "At the moment, I cannot say that we are not going to play the game at our new stadium.
"I always try to be transparent and honest, and I don't know.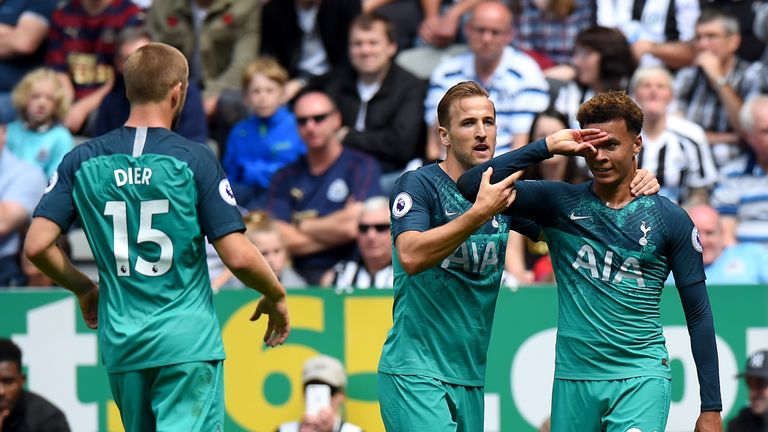 "If it is not possible to play in the new stadium of course it is (best) to find a way to play in Wembley, because I think to play in another place - three stadiums in one season - would be too much.
"Maybe the day after the NFL, the pitch is not in the best condition, but we need to make the effort and try to play.
"I try to be positive and not complain about things you cannot change. Our job is to win games.
"In football, more than other business, football is about faith, belief - and we must be positive whether we play in one or other place."