Mohamed Salah has been granted honorary citizenship by Chechnya leader Ramzan Kadyrov at a banquet held to say goodbye to the Egypt World Cup squad.
Egypt's squad adopted the Russian region's capital, Grozny, as their base for the tournament and the choice has been criticised due to the Kadyrov regime and the long distances the team would have to travel for their matches.
Team officials have dismissed the criticism, saying the city is on FIFA's list of approved bases and conditions there were perfect for the team.
The banquet on Friday night was held at Kadyrov's presidential palace in Grozny and the Chechen leader posed with Liverpool forward Salah for pictures, while pinning a medal on his chest.
"It is a deserved honour," Kadyrov wrote on Russian social media, adding that Salah's presence had driven "unprecedented interest in football".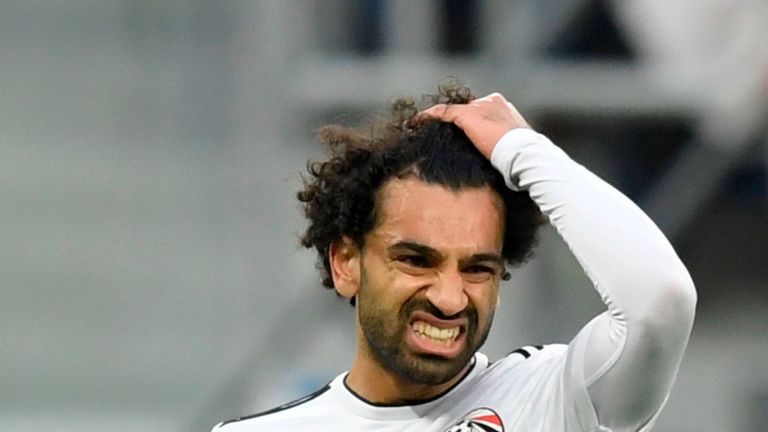 He said he wants Egypt to return to Chechnya after the World Cup for a friendly against local club Akhmat Grozny - named after Kadyrov's father, who was assassinated in 2004.
A video clip of the ceremony showed Kadyrov seated at the dinner table flanked by Salah and Hany Abo Rida, who is chairman of Egypt's football federation.
It also showed the Chechen leader autographing an Akhmat Grozny jersey and presenting it to Salah, amid polite applause from the rest of the Egyptian squad at separate tables.
Kadyrov is backed by Russia but is under sanctions imposed by the US, which accuses him of human rights violations. His rule has been marred by reports of extrajudicial killings and torture.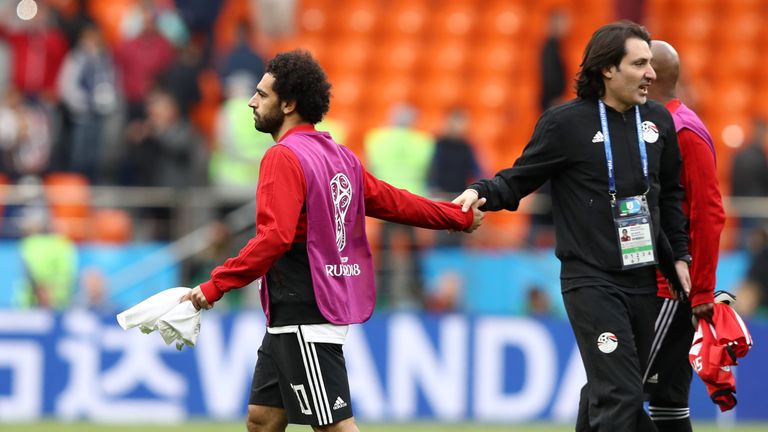 He recently came under further pressure when reports surfaced of a broad crackdown on homosexual people in Chechnya.
Salah, 26, has been urged to explain the situation by Liverpool fan group Kop Outs, which represents the LGBT community, and LGBT fan group alliance Pride In Football.
They issued a joint statement that read: "We utterly condemn the acceptance by Mo Salah of any honour from Ramzan Kadyrov's Chechnya."
The statement added: "Mo and all players have a responsibility to uphold human rights and should set standards of behaviour.
"We ask him to return the honorary citizenship as an acknowledgement of the persecution of LGBT+ people in Chechnya."