Zlatan Ibrahimovic admits LeBron James may claim LA's throne, but says in his world "there are many kings, but there is only one God".
James will begin his NBA season when his new club LA Lakers open their campaign against Portland Blazers in the early hours of Friday morning following his summer move from Cleveland Cavaliers.
Ibrahimovic gave basketball's biggest name a royal welcome in July, saying LA "now has a God and a King".
But in an exclusive interview with Sky Sports News, the LA Galaxy striker says he is still out of James' world.
"There are many kings, but there is only one God," he said.
"The LA people are thankful, they are grateful, appreciate everything I do, and they are happy when they see me.
"They make me happy and they are saying I am the best thing that happened to LA since Kobe Bryant retired.
"It makes me proud, it makes me happy."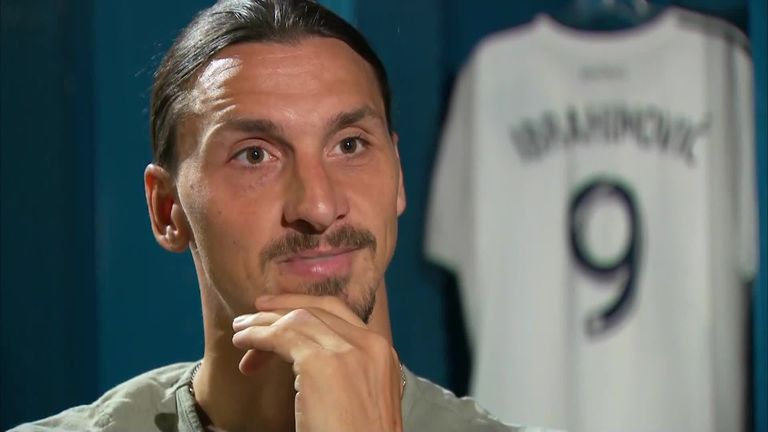 Ibrahimovic, 37, has scored 21 goals in 25 games to give LA Galaxy a shot at the play-offs, but admits a January loan move to a European club may be a little too much after the MLS season finishes.
"I think I'm in the situation where I need to have a good balance between work and rest because I came back from injury, because of my age, and the load I'm putting in at training," he said.
"So that's nothing I've been thinking about because we still have two games, hopefully we make it to the play-offs. More than that I don't know what to say because I am not focused on that. I haven't thought about it."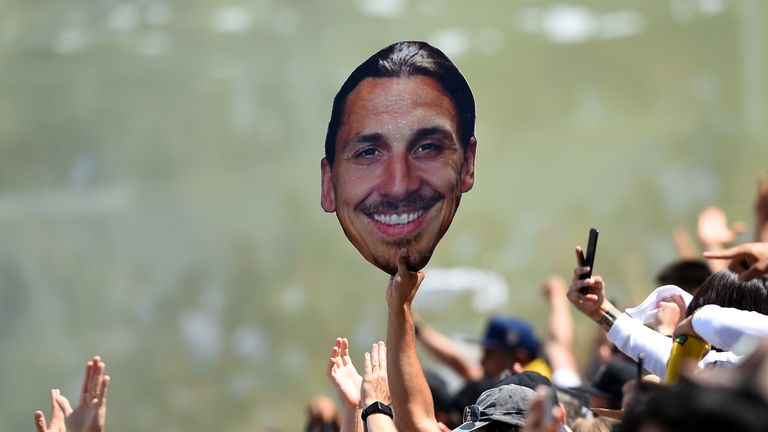 Ibrahimovic maintains he is still the draw for crowds in the United States, putting aggravations over an artificial pitch to one side for Galaxy's next game against Minnesota United.
"I owe them to come, because apparently they are not coming for Minnesota, they are coming for me," he said.
WATCH: Rooney's 30-yard free-kick
The former Barcelona and Milan striker is on the shortlist for the MLS player of the year award, and Ibrahimovic is not considering a post-playing career as a manager just yet.
"I don't know if I can spend so much time by doing coaching or by being in that situation because it is very stressful," he said.
"It is not like being a footballer, you give a different impact when you are a player.
"When you are a coach you are dependent on the players and if they do not perform, you are not able to go in and make the difference. It's not easy, but today no."