Zlatan Ibrahimovic backs Jose Mourinho against 'personal' criticism
'We believe in what we do and we do it until the end'
By Gary Cotterill & James Dale
Last Updated: 18/10/18 12:52pm
Zlatan Ibrahimovic has urged Jose Mourinho to "stand up for what he is doing", saying they are both victims of "personal" criticism.
The former Manchester United striker helped Mourinho win the EFL Cup and the Europa League in their first season at Old Trafford in 2016-17, scoring 28 goals after signing on a free transfer.
But Mourinho has not won a trophy since, with Ibrahimovic having departed for LA Galaxy the following year after injury and the arrival of Romelu Lukaku.
Now in his third season, Mourinho has equalled United's worst start to a Premier League campaign and come under scrutiny over his relationship with Paul Pogba.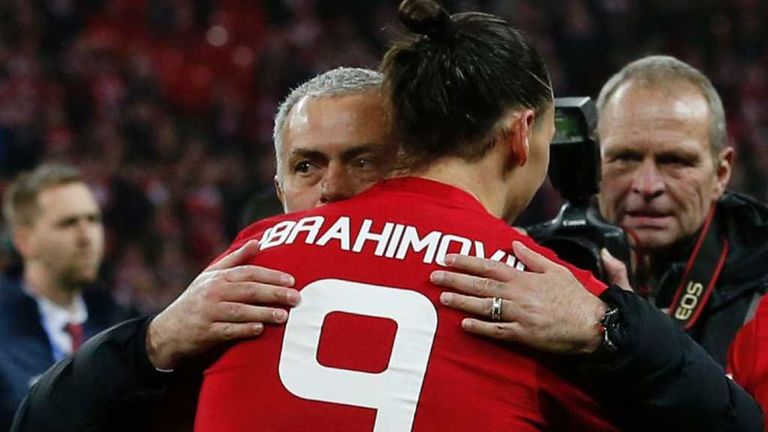 Mourinho claims he is the victim of a "manhunt", while the club maintain he has the support of the board.
"Everybody criticises Mourinho and I don't think it's because of the results, it's because of the character, because of the way he is," Ibrahimovic, known for his own outspoken attitude, tells Sky Sports News.
"I see myself also a little bit in that situation, we have our confidence, we believe in things, we say certain things. In our own way."
Mourinho has called for respect from the press, defending his record of three Premier League titles - more than any of his current top-flight contemporaries combined.
Ibrahimovic says Mourinho, like him, refuses to become a media darling.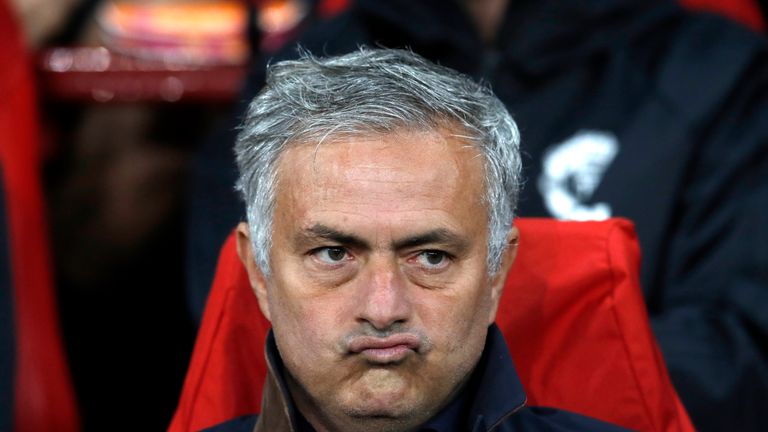 He is there because he did it his own way, because he is who he is and don't change for anybody.
Ibrahimovic on Mourinho
"Of course we get the blame, we get criticised more when it is not going good, but when it is going good and we win the satisfaction is bigger than the other ones that are political, think they're perfect, and want to be no trouble for the media so the media never attacks them," he added.
"That is not us, we are ourselves, we believe in what we do and we do it until the end.
"Some critics I feel personal, some critics are exaggerating, some because of the way he is, some because of jealousy. But all this is part of the circle.
"Mourinho just has to keep being himself, stand up for what he is doing, stand up for what he is.
"He is there because he did it his own way, because he is who he is and don't change for anybody.
"I am exactly the same, I don't change for anybody. Everyone out there who thinks they are perfect, they are the biggest problem out there."
Mourinho could avoid a touchline ban for Manchester United's trip to Chelsea on Saturday, despite facing an FA charge over his alleged abusive comments in the win over Newcastle.
Victory over his former club in the lunchtime kick-off would still not take Mourinho's side into the top four, but Ibrahimovic insists United have the right man to turn it around.
"Jose is doing a good job, you're as good as your team," he added. "There is no coach in the world who can do miracles with a team.
"Of course, results speak for themselves. The results are not on top, it goes bad, sometimes goes better, it's part of the season.
"But the Premier League is not easy and if someone knows how to win it, it's him. So like he said himself, more Premier League than all the league's coaches won together."