Guillem Balague, Terry Gibson and Graham Hunter looked ahead to a scintillating Madrid derby on Tuesday night in the Champions League last eight first leg.
From Carlo Ancelotti's 4-3-3 to Diego Simeone's quick-starters, the Revista de La Liga pundits had their say on this season's seventh meeting between the city rivals, with a few predictions thrown in.
Graham Hunter is convinced Carlo Ancelotti will not be Real Madrid manager next season if they lose a fifth game of the season to Atletico, while Balague and Gibson noted key areas in which the Liga champions could pick off the Champions League holders. Read their views below...
Guillem Balague
Carlo Ancelotti will play 4-3-3 and will choose the front three you expect and the midfield three you expect.
With Kroos, Modric, James Rodriguez, he has managed, as he always does, to find solutions. But when those midfield three are faced with what Atletico does, which is three central midfielders, a fourth out wide in Koke, and fifth CM that plays wide like Saul or Turan, they are inferior. And he cannot sort that out with 4-3-3.
Prediction: Real Madrid will score in the first leg but I see Atletico Madrid going through.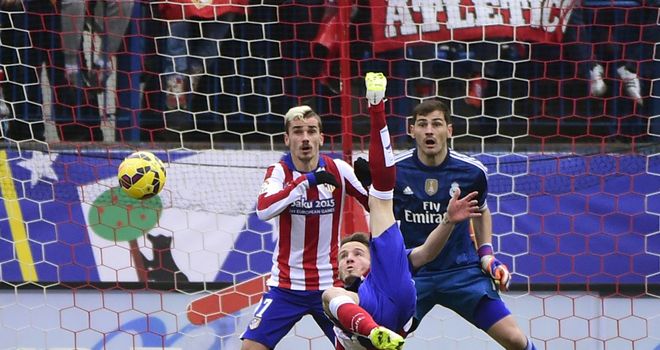 Terry Gibson
The winless run against Atletico Madrid shouldn't be happening for Real, but it is. They can't fall for the early goal again. Atletico set out with a searing pace right from the start. Real must be switched on from the first second, not just the first minute. It's happened too often for it to be a coincidence.
With set-piece goals, there is no better team in La Liga or Europe probably than Atletico in terms of delivery, and an attitude and desire to get on the end of that delivery from Koke. It's all about midfield pressure from Atletico as well.
We must not forget they've run faster and worked harder than Real Madrid have done in these games. It's worked fantastically well, and they still believe they are underdogs against Real Madrid
Prediction: I'm going with Atletico Madrid on away goals, I think they'll be happy to keep a clean sheet 0-0 at home in the first leg.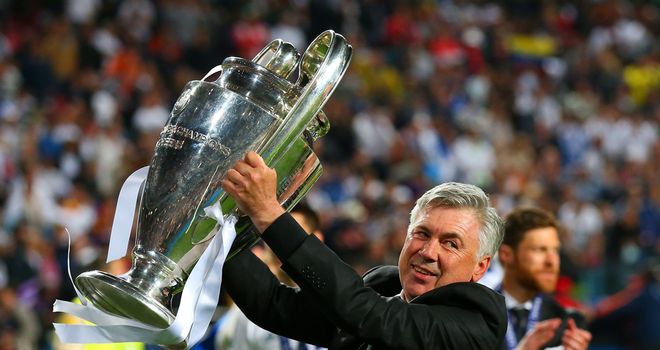 Graham Hunter
If they're not competitive and do not bring a result which will help them go through they can bring back from the Calderon, Ancelotti will not be at the club next season.
No manager has been through the humiliation of four defeats in one season against Atletico. You can tell with the fans, you hear them saying on radio, TV, in print, social media: "Give us a competitive gutsy performance where we score and make fewer mistakes."
Real Madrid have made more individual errors in these derby defeats than they have for 10 or 15 years conglomerated.
Prediction: Real Madrid to score, to wake up and stay in this tie after the first leg, and then they'll go through.