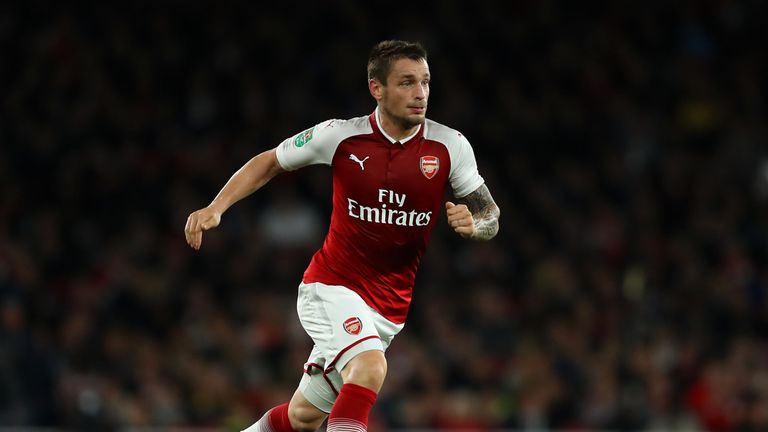 Arsene Wenger has backed Mathieu Debuchy to feature more often for Arsenal as part of a back three as they prepare to face Manchester City on Sunday, live on Sky Sports Premier League.
Since the Frenchman joined the club in 2014, he has failed to make a big impact having been plagued with injuries, picking up a hamstring problem in his only appearance last season.
However, Debuchy has featured in Europa League and Carabao Cup matches for the Gunners and Wenger feels that in a back three, the right-back could have a more permanent position at centre-back.
Wenger said: "Maybe his future is as a centre-back. He has the attributes because, despite his size, he's very good in the air.
"You think he couldn't play centre-back because he's not tall, but if you look at the number of balls he wins in the air, it's impressive."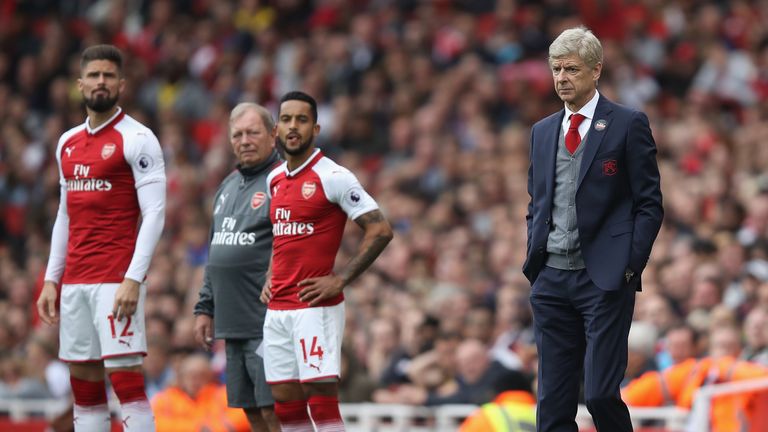 The Arsenal boss was full of praise for the player he told last January was free to leave.
"We are all very pleased for him here because he has gone through some very difficult moments with setbacks.
"The fact that he got through 120 minutes [in the Carabao Cup match with Norwich] the other night is a huge boost for him.
"He needs to recover now but from now on, he'll be a candidate to fight for the team places again."