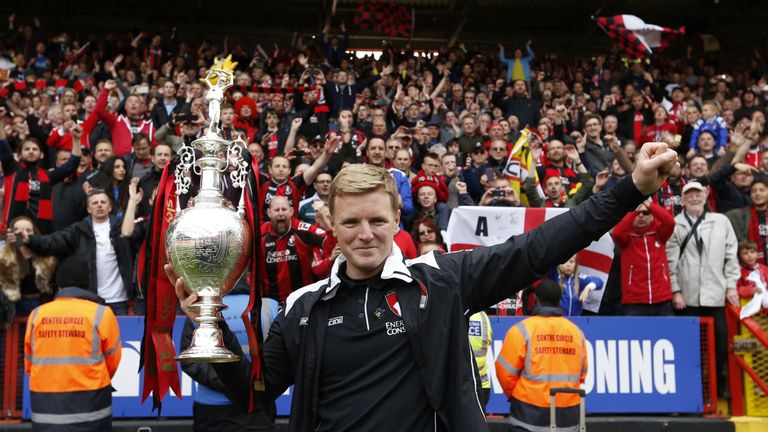 Bournemouth boss Eddie Howe is set to be given the position of Honorary Freeman of the Borough for his managerial achievements at Dean Court.
The 41-year-old was appointed caretaker manager in 2009 with the club facing relegation from the football league as well as possible liquidation.
Since then, other than a brief spell at Burnley, Howe has taken the Cherries to unprecedented success, first gaining promotion to the Premier League in 2015 and then consolidating their position there.
The proposal, the highest award a council can give, is likely to be the final act of Bournemouth Borough Council before it merges with neighbouring Poole and Christchuch.
Making the announcement, Council leader Cllr John Beesley said: "It is not just the obvious football management qualities that Eddie has, or indeed the poise, passion and calmness with which he motivates, guides and pushes the team, it is the 'Eddie-effect' that has permeated the town that really sets him apart.
On the news, Eddie Howe said: "It would be a great honour and I felt the right thing to do was to accept the proposal on behalf of everyone associated with AFC Bournemouth, in recognition of all the success we have achieved over the past ten years.
"This would be an award not only for me but for the board of directors, the staff, the players and the supporters, and I would like to thank the Council for thinking of the club."
The Special Council meeting will take place on Tuesday March 5 and will be the last decision that Bournemouth Borough Council will ever take.