Transfer news: Tottenham boss Andre Villas-Boas admits admiration for David Villa
Andre Villas-Boas has admitted his admiration for David Villa after Spurs were linked with a move for the Barcelona man.
Last Updated: 17/05/13 11:54am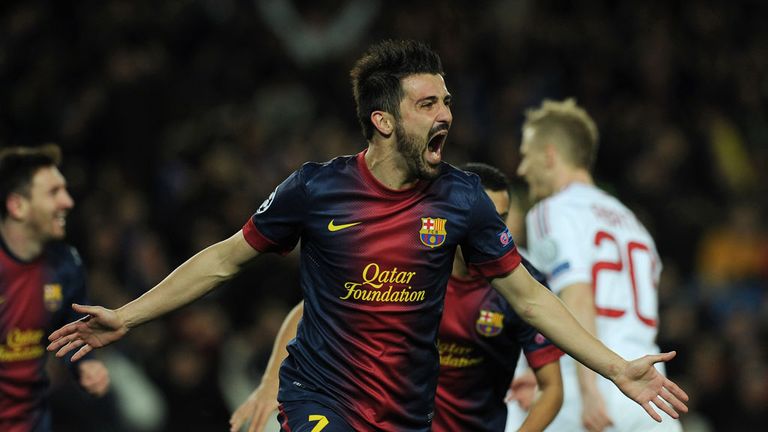 Speculation suggests Spurs are keen on Barcelona's Villa and RNK Split striker Rebic, but the manager insists they are just focusing on the battle for fourth place in the Premier League.
"He is one of the world's best strikers," said Villas-Boas when asked about Villa.
"What comes out of speculation at this time at Tottenham is very surreal because you know the club is very active in the last weeks of the transfer window, so you can see that speculation is growing - but at the moment we are focused on trying to get fourth spot.
"Rebic? I have no idea who this player is, I'm sorry. I don't know where this news has come form, not out of disrespect to the player but he's not someone I'm looking at."
Eyebrows were raised last week when Newcastle manager Alan Pardew suggested he would not mind if his side lost 4-0 to Arsenal this weekend, but Villas-Boas insists he has no concerns about Tottenham's rivals for a fourth-place finish being given an easy ride on Tyneside.
"In the last game of the season anything can happen so I would expect them (Newcastle) to do their job properly," he said.
"Obviously their objectives have been achieved but everyone wants to finish the season on a high and I think it will be a competitive game."
With Gareth Bale's future still undecided, Villas-Boas reiterated his desire to keep the Welsh talisman at White Hart Lane.
"Our interest is for the player to continue here but we have made it very clear that whatever happens the idea is for the player to be with us next season."
When pressed as to whether Bale would stay, he concluded: "Yes, I think so."