The Magic Man reckons Chelsea will beat Arsenal and West Ham will thrash QPR on Super Sunday - but Tottenham will struggle at home to Southampton. Scroll down for his shouts on all the weekend games...
Chelsea v Arsenal, 1pm, Sunday , Sky Sports 1


Arsenal need to change the way they play if they are to get anything out of this game and even after watching them beat Galatasaray 4-1 I don't expect them to get anything from Stamford Bridge. They haven't played well before that game and Galatasaray were very poor. Arsenal are very good going forward, but they desperately need a central midfield player (why did they turn down Cesc Fabregas? He's better than what they've got?) I think they'll get picked off in this game and I don't know how they can live with Diego Costa. Chelsea have too much power and will cause Arsenal big problems.
PAUL PREDICTS: 2-1
West Ham v QPR, 4pm, Sky Sports 1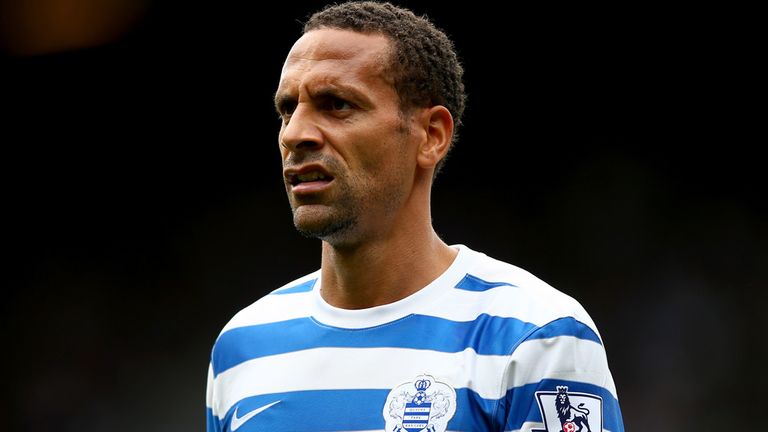 QPR are in a bad way at the moment and are struggling in every game. Harry Redknapp keeps changing his tactics and after six games I'm not sure he knows what his best team is (a bit like Arsene Wenger). West Ham were outstanding in their last home game and did well against Man United last week, especially at the end when they went for it against 10 men. If they get anywhere near the level they reached against Liverpool then I can't see how QPR will get anything.
PAUL PREDICTS: 3-0
Aston Villa v Man City, 4.45pm, Saturday, Sky Sports 1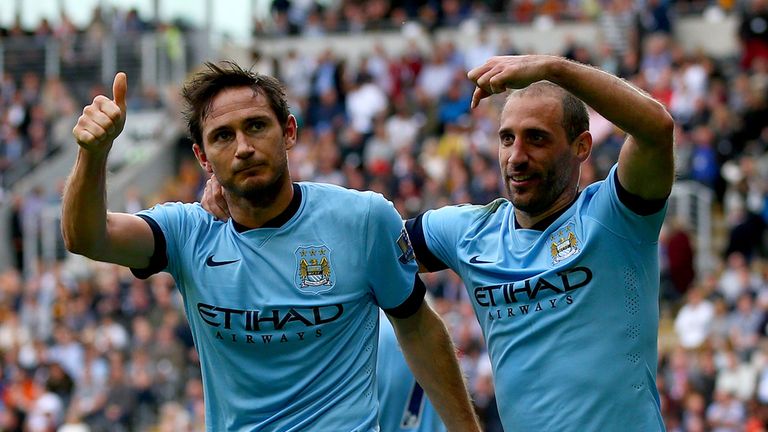 Live Ford Saturday Night Football


Man City were poor in their game against Roma and their problem is that because they are so good in the Premier League they want to play the same way in the Champions League and you can't do that. If you say 'you-have-a-shot-we-have-a-shot' in European football you get into trouble and you have to show these teams more respect. Aston Villa beat Man City in this fixture last year, but I think Man City will have too much for them. Villa had a good start to the season and it's a good job they did because they have now got a horrible run of fixtures. It'll be tight though and Villa will cause problems.
PAUL PREDICTS: 1-2
Tottenham v Southampton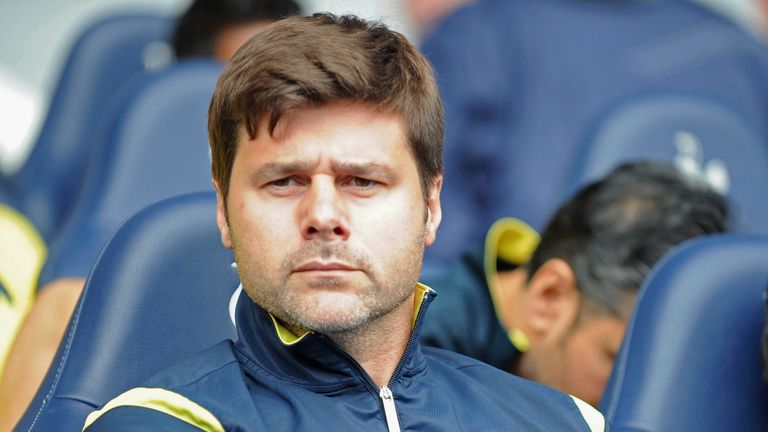 I'm going for an away win here, simply because I don't think Tottenham are that good. In their last home game they had one shot at home to West Brom and that isn't good enough. They did ok in the North London derby and while it wasn't a free swing it was a game where there wasn't much pressure on them to win. The pressure will be on them to break down a very decent Southampton side and I think they will pick them off.
PAUL PREDICTS: 1-3
Man Utd v Everton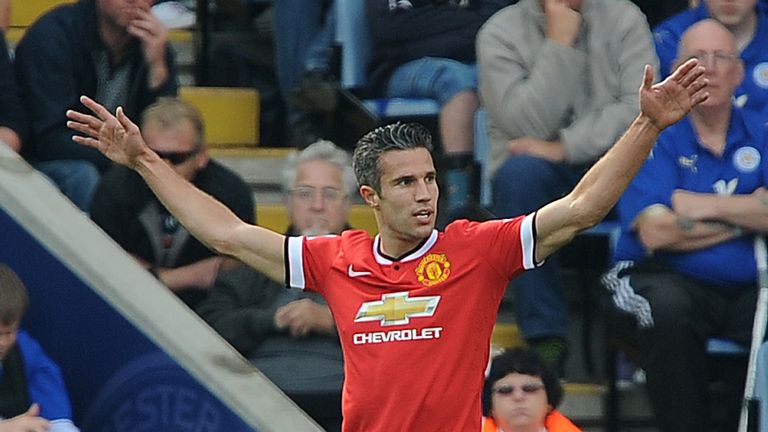 I watched Everton against West Brom the other week and I thought they'd turned the corner because they won well and they also had a good 4-0 win over Wolfsburg in Europe, but they haven't really been the Everton we know this season. They've been a bit weird. I think they'll lose this because it's an early kick-off and they were in Russia on Thursday night. They put a decent team out (which I understand because winning the Europa League is the best way for them to get into the Champions League) and it's a lot of travelling, so I've got to go for Man United.
PAUL PREDICTS: 3-1
Leicester v Burnley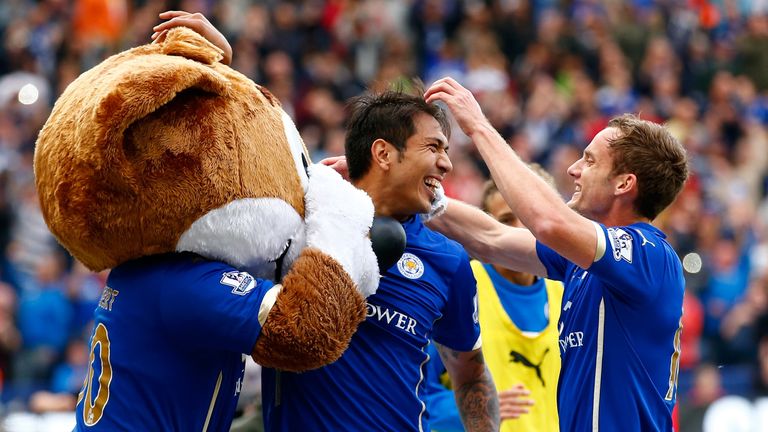 Will Burnley score a goal? Will Burnley win a game? I'm sorry, but I've definitely got to go for a home win here. Leicester play with a lot of power and a lot of pace and if they can go anywhere near the performance they showed against Man United, which is their benchmark now, they should win. Burnley needed to nick as many points as they could early on and it's a shame both of their main strikers got injured. Look at how Liverpool are struggling without Sturridge and Suarez and that's a big club – so Burnley are always going to struggle without their main forwards.
PAUL PREDICTS: 3-0
Liverpool v West Brom
I watched West Brom against Everton and I thought they were in big trouble, so if you'd told me they would win three games in a week I would have laughed. All of a sudden they won away at Spurs, won in the cup and beat Burnley 4-0. It's weird! I'm doing this game on Soccer Saturday and I just can't see that run carrying on. Liverpool haven't become a bad team overnight and sooner or later they just need to get a break, score an early goal and they will be alright. This could be the game.
PAUL PREDICTS: 3-0
Sunderland v Stoke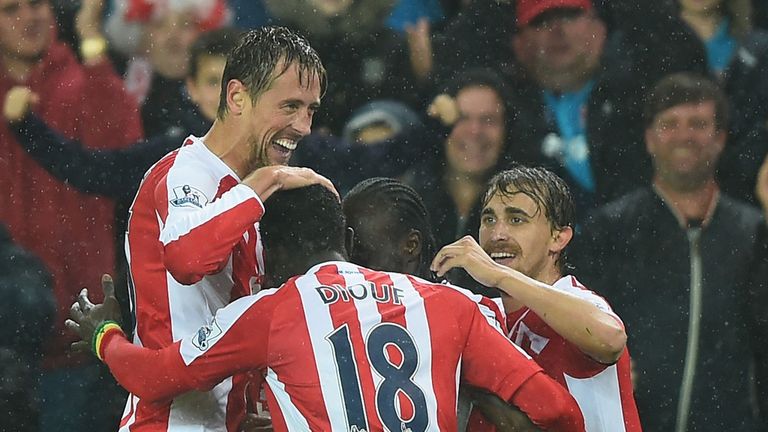 I don't like going against Stoke. They're my team. In fact, if my predictions were right every week they'd probably win the league. My main concern is that Mame Biram Diouf is likely to miss the game through injury and I think that could even things up. Sunderland don't win matches any more, they just seem to draw every game. I watched them last week against Swansea and they kept it tight for 75 minutes and then had a right go at the end, which seemed really weird. I've got to go for another draw here.
PAUL PREDICTS: 1-1
Swansea v Newcastle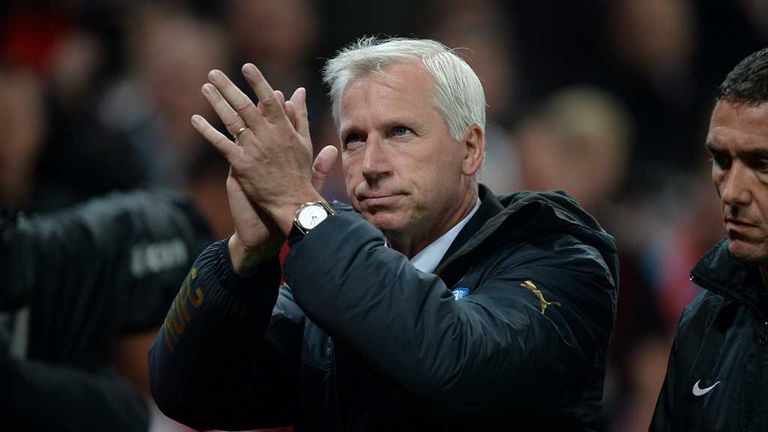 I've watched Swansea's last two games and they haven't scored in either of them, but I still expect them to win this. Newcastle need a little bit of luck because every game is a big game when you're struggling and in this league the matches come flying along. The problem for Alan Pardew is that there's an international break after this match and you don't want to lose going into that. I remember at the end of my career when I wasn't going away with England and it's a long, long two weeks when you don't win. It's horrible.
PAUL PREDICTS: 2-1
Hull v Crystal Palace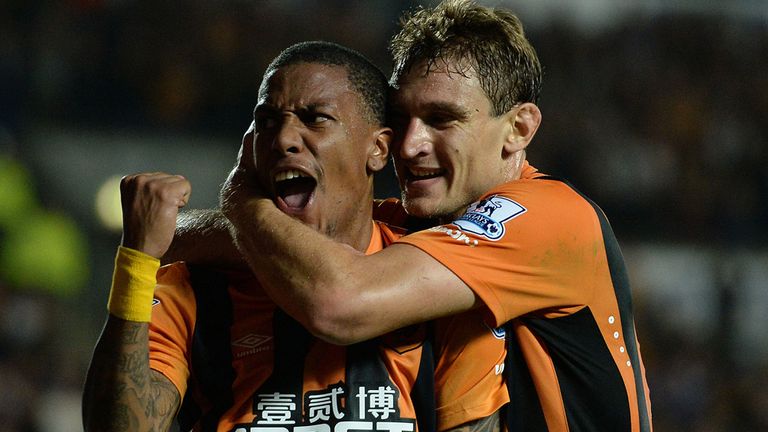 Crystal Palace are absolutely flying along and I think Hull might play into their hands a little bit by playing too aggressively. They like playing away from home when they can catch teams on the break. Hull did really well to get back into the game against Man City last week and they're scoring goals, which isn't usually the Steve Bruce way. He usually makes his teams rock solid at the back and hard to beat. I think there will be goals in this game, so I'll go for a Desmond.
PAUL PREDICTS: 2-2
Think you know better than Merse? Prove it with our Super 6 game and win £250,000