A further 16 individuals, including five current and former members of FIFA's ruling executive committee, have been indicted on corruption charges by US officials as the FIFA scandal continues to unfold.
US Attorney General Loretta Lynch addressed a press conference in Washington on another day of revelations and further arrests in Switzerland, including confirmation that financial support destined for disaster relief and development projects were embezzled by senior officials.
In total, the investigation uncovered around £132m pounds worth of bribes and kickbacks, much of it relating to TV and marketing deals in north, south and central America and the Caribbean.
Ricardo Teixeira, a former Brazilian federation head and the former son-in-law of ex-FIFA president Joao Havelange, was among those named.
Marco Polo del Nero, the current President of the Brazilian Federation, was also on the list which consisted entirely of representatives of football associations in South and Central America.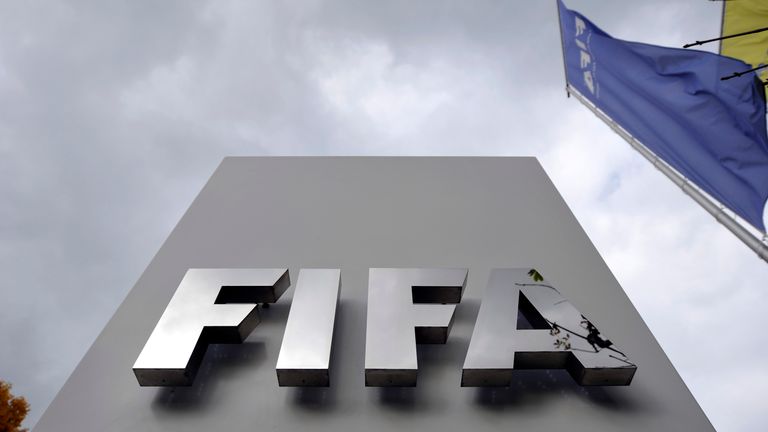 Those accused of wrongdoing include two FIFA vice-presidents - Concacaf president Alfredo Hawit and Conmebol president Juan Angel Napout - who were arrested on suspicion "of accepting bribes of millions of dollars" earlier on Thursday.
"Two generations of soccer officials abused their positions of trust for personal gain, frequently through an alliance of unscrupulous sports marketing executives who shut out competitors and kept highly lucrative contracts for themselves through the systematic payment of bribes and kickbacks," said Lynch.
"The betrayal of trust set forth here is outrageous. The scale of corruption alleged herein is unconscionable.
"Certain of the defendants and their co-conspirators, including Jack Warner and Jeffrey Webb, took advantage of opportunities to embezzle or personally appropriate funds, including those intended for disaster relief."
"The Department of Justice is committed to ending the rampant corruption we have alleged amidst the leadership of international soccer - not only because of the scale of the schemes, or the brazenness and breadth of the operation required to sustain such corruption, but also because of the affront to international principles that this behaviour represents.
"The message from this announcement should be clear to every culpable individual who remains in the shadows, hoping to evade our investigation: You will not wait us out. You will not escape our focus."  
Meanwhile, eight defendants who had previously been charged as part of the ongoing investigations have pleaded guilty to corruption and paid back £125m.
Former FIFA Vice-President Jeffrey Webb is among those who entered guilty pleas, after admitting money laundering, wire fraud and racketeering.
A total of 41 people and companies have been charged to date.
The 16 current and former football officials involved:
Alfredo Hawit (CONCACAF president)
Ariel Alvarado (Former CONCACAF Executive Committe Member)
Rafael Callejas (President Honduras Federation)
Brayan Jiménez (Guatemala Federation President)
Rafael Salguero (FIFA Executive Committee Member from Honduras)
Héctor Trujillo (General Secretary, Guatemala Federation)
Reynaldo Vasquez (Presidente El Salvador Federation)
Juan Ángel Napout (President CONMEBOL)
Manuel Burga (Former President Peru Federation)
Carlos Chávez (President Bolivian Federation)
Luís Chiriboga (President, Colombian Federation)
Marco Polo del Nero (President Brazilian Federation)
Eduardo Deluca (former CONMEBOL Secretary General)
José Luis Meiszner (CONMEBOL Secretary General)
Romer Osuna (Bolivian Federation)
Ricardo Teixeira (Former Brazilian Federation President)