Jurgen Klopp left happy after Liverpool's 2-0 victory at Wigan
By Oliver Yew
Last Updated: 18/07/16 4:28pm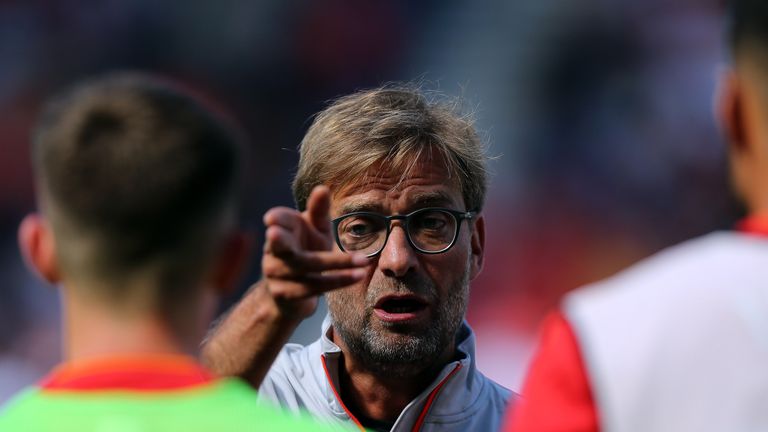 Jurgen Klopp was left delighted after Liverpool's performance in their 2-0 friendly win against Wigan at the DW Stadium.
After Philippe Coutinho had twice hit the woodwork in the first half, second-half substitute Danny Ings put the visitors ahead in the 71st minute.
Ben Woodburn, who scored in the 5-0 win over Fleetwood earlier in the week, then sealed the victory with 15 minutes remaining and Klopp was full of praise for his "strong squad".
"If you win 2-0, most of the things went good," Klopp said. "We created chances in both halves.
"You could see in the second half with the young boys, it was a bit more fluent, and you can see what can happen.
"We are really happy, the coaches too, we celebrate ourselves sometimes. We will have a strong squad for the next year, and we will help the guys to be really strong for their future."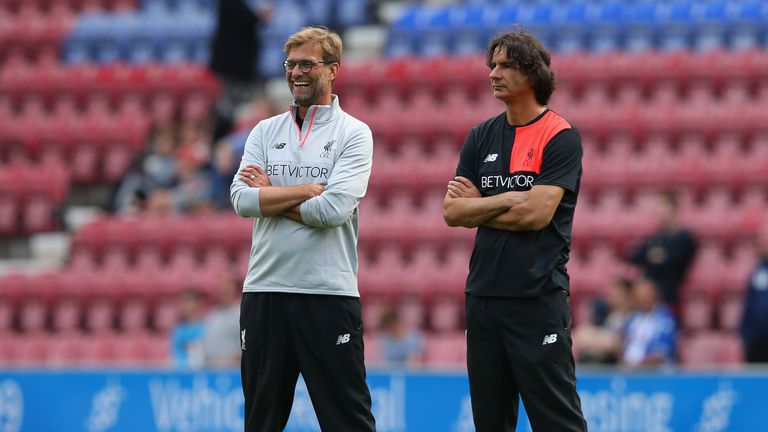 Klopp, who made nine changes at half-time, was particularly impressed with his side's second-half performance as they made it three wins from three in pre-season so far.
"It was a wonderful second half to be honest, he added. "It looked really good and I enjoyed it.
"The young boys obviously didn't think too much about tired legs and the intensity of training.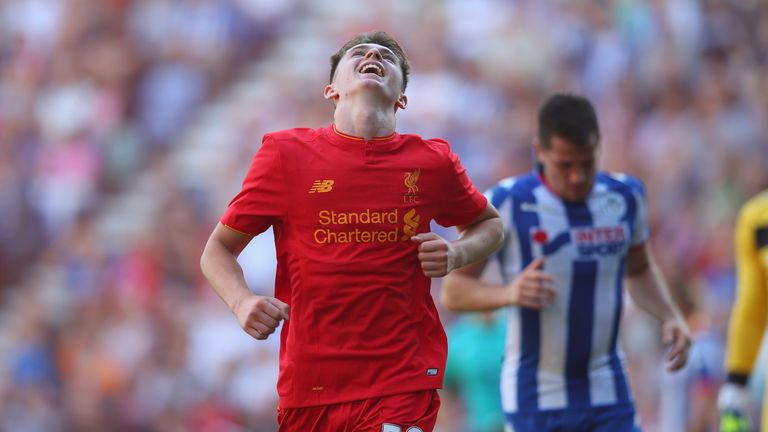 "They had good organisation, Tiago [Ilori] and Joel [Matip] plus Lucas [Leiva] together with young Trent Alexander-Arnold did really well, and the rest were involved in our offensive play.
"That was really flexible, it was quick and direct. We had good direction in the game and we scored two wonderful goals, and could have scored one or two more. It was absolutely deserved so I'm quite satisfied."
Klopp also had praise for Ings, who missed the majority of last season after suffering an anterior cruciate ligament injury.
The 23-year-old scored his second goal of pre-season in the win at Wigan but Klopp warned against expecting too much of the former Burnley striker.
"Ings is a real finisher," he said. "I don't know how much percentage of his fitness he is, and in the Premier League you need to be 100 per cent fit, but it's really good for the moment.
"It's a squad, and the pressure is in the squad. I don't have to say: 'If you don't train good enough you can't play.'
"Everyone can see it, can see they have to give everything every day in training. We are going in the right direction."