Gary Neville and Jamie Carragher have picked their Premier League team of the season so far - and both have selected David Luiz!
The Sky Sports pundits were not sure about Chelsea's decision to re-sign the Brazilian defender in August, but both have been impressed by his performances so far as Antonio Conte's side have pulled six points clear at the top of the Premier League.
"I didn't see it as a fit at all," admitted Neville on Monday Night Football.
"In my first interview after they signed him I didn't see him as a fit with Conte. However, he has been outstanding. I have to say he looks more mature, he's not getting distracted in all the sideshow stuff that he did before on the pitch. He looks to me to have a really good focus.
"Last time there were doubts about him, huge doubts. I think he looks a lot better and at this moment in time is a key figure in that spine for Chelsea."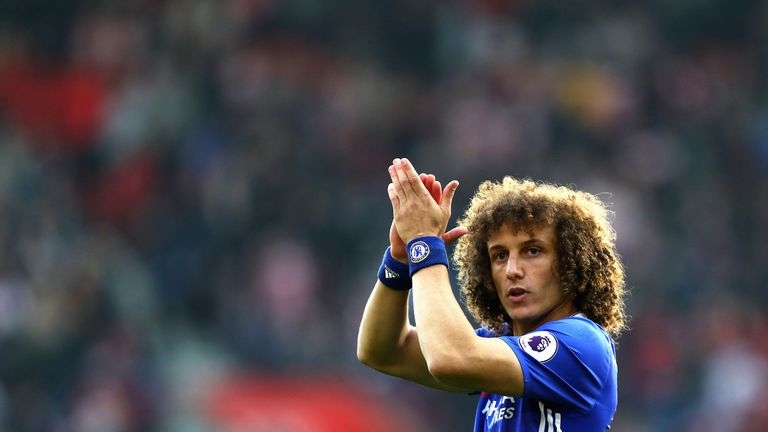 The Sky Sports experts agreed on seven of their 11 players with Chelsea's Diego Costa, N'Golo Kante, Eden Hazard and Cesar Azpilicueta getting the nod alongside Luiz.
Neville and Carragher also agreed Liverpool's Adam Lallana and Southampton's Virgil van Dijk were deserving of a place.
Scroll down to see the XI's our experts chose, plus the reasons for their selections
Gary Neville's Premier League Team of the Season so far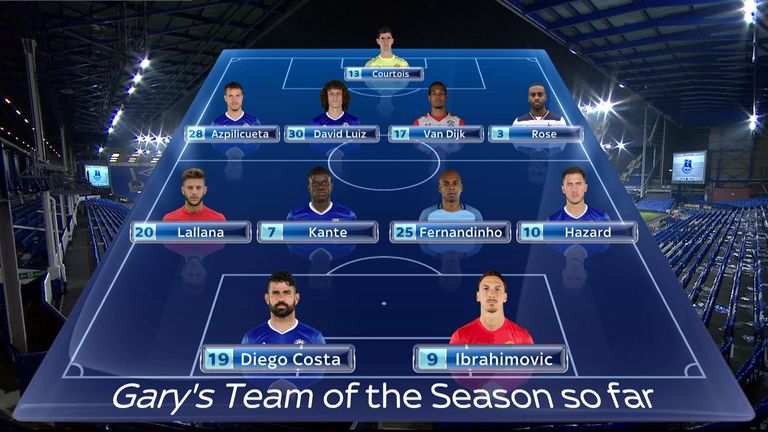 GARY SAYS: "My team is dominated by Chelsea with three out of the back five. In midfield I have gone for Fernandinho alongside Kante because he has been excellent in central midfield for Manchester City.
"It was Lallana, Mane or De Bruyne on the right. I couldn't decide between those three, but I went for Lallana because I felt he shaded it.
"Hazard is a no-brainer and I went for Ibrahimovic and Costa up front."
Jamie Carragher's Premier League Team of the Season
CARRA SAYS: "I've gone with maybe a surprise selection in goal with Jordan Pickford at Sunderland. The reason I've gone for him is, besides Jermain Defoe, he is maybe Sunderland's most important player and I can't really say that about another keeper in the league.
"The rest was fairly straightforward. I don't think the defending has been great, so there's no surprise I've got two Chelsea players there. I think Azpilicueta is the best defender in the league and if there was any full-back in the league I'd want in my team it would be Azpilicueta. You know what you are getting week in and week out.
"David Luiz has been outstanding and deserves to be there and I think Van Dijk is the next big-money signing from Southampton."