Pep Guardiola says he will never coach Barcelona again as pressure mounts on current boss Luis Enrique.
However Guardiola, who won 14 trophies in four years as Barcelona's head coach, believes his former side are still the best team in the world despite their 4-0 thrashing at the hands of Paris Saint-Germain in the first leg of their Champions League last-16 tie on Tuesday.
Enrique, who has led the Catalan side to two La Liga titles and the Champions League, is out of contract at the end of the season, with his team also facing a battle overtake Real Madrid the La Liga title race.
But Manchester City boss Guardiola says Barca have the "mentality" to overturn their humbling defeat in Paris.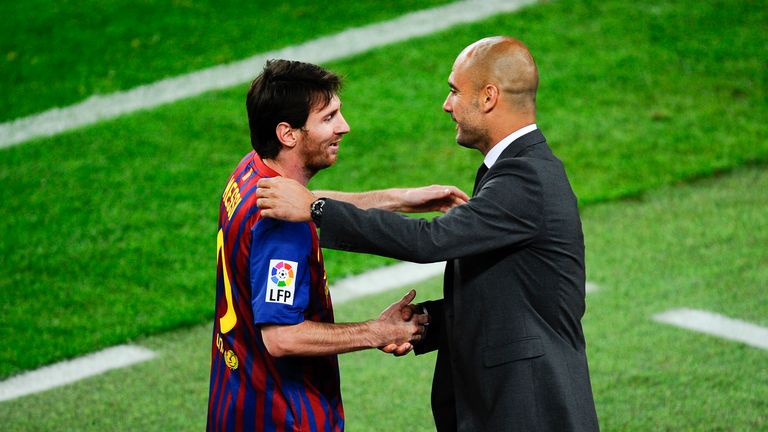 "There's a lot of competition, the opposition are so strong," said Guardiola. "You can win heavily or you can lose heavily, that can happen, it's happened to me, but there are 90 minutes to go and anything can happen. If there's a team who can do it, then it's Barca, with their mentality.

"I will never go back to Barcelona to be coach there. My period there is gone.

"Barcelona are still the best team in the world. It's always a surprise because they are so, so good, but in football anything can happen.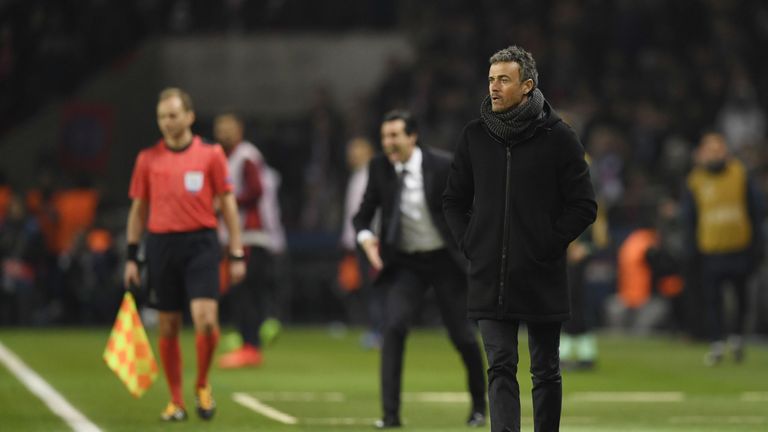 "When you have dominated world football, it's normal that the people expect you to keep up that level, but my advice to you, knowing Luis and the players a little, is not to talk too much, because they will be back and prove you wrong.
"They've done it over the years, dominating football for 10 years, and they continue to be the best team in the world."
Guardiola has also suggested the quality of English football would be improved if FA Cup replays were scrapped.
The 46-year-old would prefer the cup competition to follow the Copa del Rey in Spain, where all ties bar the final are played over two legs, or Germany's cup tournament, where drawn matches are decided with extra-time and penalties, without the need for a replay.
"In Spain, we play two games. I prefer that situation," he said. "Maybe for the amount of games played, extra-time and penalties would be good.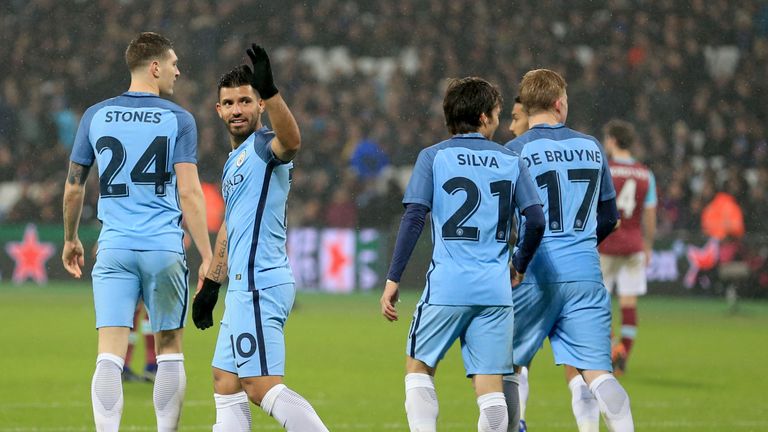 "But OK, I'm not here to decide the rules of how we play the competition, I'm here to play the competition in the way that the chairmen and the important people decide. I prefer the quality over the quantity. Not only here in England, all around the world. It's a big mistake, so many games."