Pierluigi Collina has warned of a global shortage of referees if more is not done to tackle abuse towards officials in the grassroots game.
Collina, a former World Cup final referee, has highlighted the "real threat" of violence; particularly towards volunteers he calls "heroes". He was appointed as chairman of the FIFA Referees Committee in January.
"Unfortunately I see this in almost every country in the world," Collina told Sky Sports News HQ, as part of 'Support the Ref' week. "It's a worldwide problem that we need to consider and we need to take (action) as soon as possible.
"We will be short of referees in the future. What motivates a youngster to become a referee if they know they will be verbally abused and risk violence?
"We have a huge number of referees working every weekend in grassroots and amateur football. At this level there is something as a threat; it's a physical threat of violence.
"Unfortunately, at this level, instead of paying huge respect for these unknown heroes, refereeing a match on a very poor football field with people trying to enjoy themselves, unfortunately they are abused verbally, physically sometimes, this is a real threat."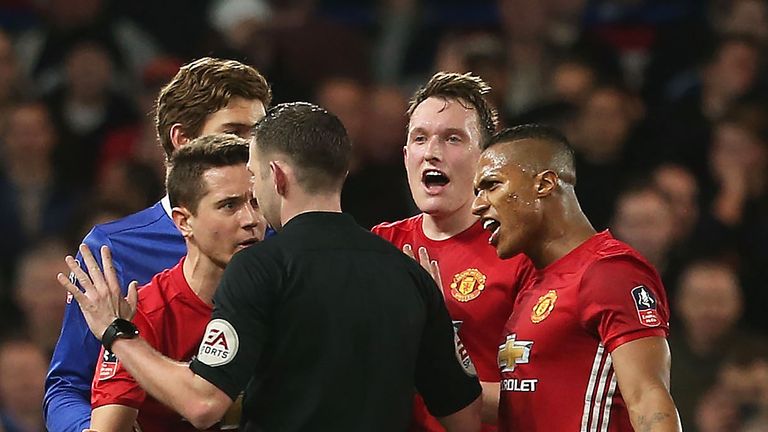 Collina welcomes initiatives, including the Football Association's 'Respect' campaign, to improve behaviour towards officials.
"I have already seen some national associations supporting referees," he said. "Many national associations have launched a campaign, the FA did something like this, also UEFA and FIFA are promoting respect, not only towards referees but football. Without respect we have no fair football.
"I know that it won't be easy but something has to be done. Certainly top football has to give grassroots football the correct message. Sometimes a wrong message is given from top football, it can be very negative."
A poll by Sky Data found 87 per cent of people surveyed had heard abuse towards officials and Collina was asked how this made him feel.
"Very bad and very sad," he replied. "When twenty two youngsters play football on a Sunday morning, they play only to enjoy and to make an experience, an experience that could be useful in their future life because they learn how to work in a team. This is what they will need in their life.
"Unfortunately, very often, we see parents around the pitch abusing the referee, abusing the opponents, abusing the coach of their children only because they are not fielding him. I think we really need to reconsider a bit more what grassroots football means.
"There has to be something to convince them that it's not a matter of life or death, it's something that can teach their children how to be in life."