When is the play-off final? Championship and League Two 2016/17 dates
Last Updated: 28/05/17 12:22am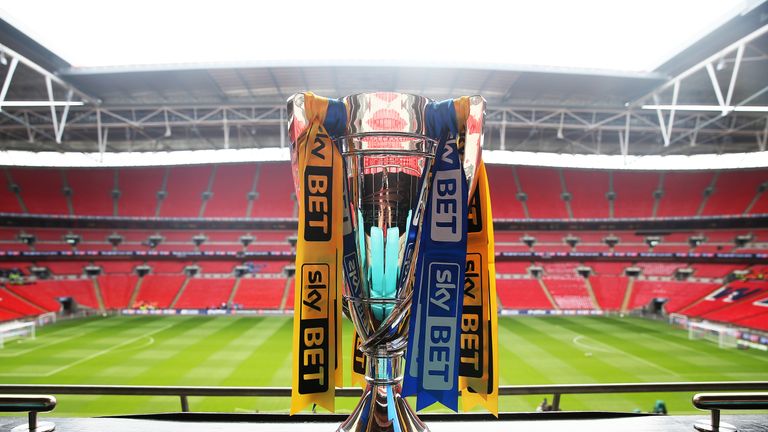 Millwall have already secured promotion through the play-offs, but what's the schedule for the Sky Bet Championship and League Two finals?
You can see both games live on Sky Sports, as well as follow on skysports.com and the Sky Sports apps with our live blogs. Here are the confirmed dates and times...
Championship
Sat May 13: Fulham 1-1 Reading
Sun May 14: Huddersfield 0-0 Sheffield Wednesday
Tue May 16: Reading 1-0 Fulham
Wed May 17: Sheffield Wednesday 1-1 Huddersfield (Huddersfield win 4-3 on pens)
Mon May 29: Final: Huddersfield v Reading (Sky Sports 1 HD from 2pm)
League One
Thu May 4: Millwall 0-0 Scunthorpe
Thu May 4: Bradford 1-0 Fleetwood
Sun May 7: Scunthorpe 2-3 Millwall
Sun May 7: Fleetwood 0-0 Bradford
Sat May 20: Final: Bradford 0-1 Millwall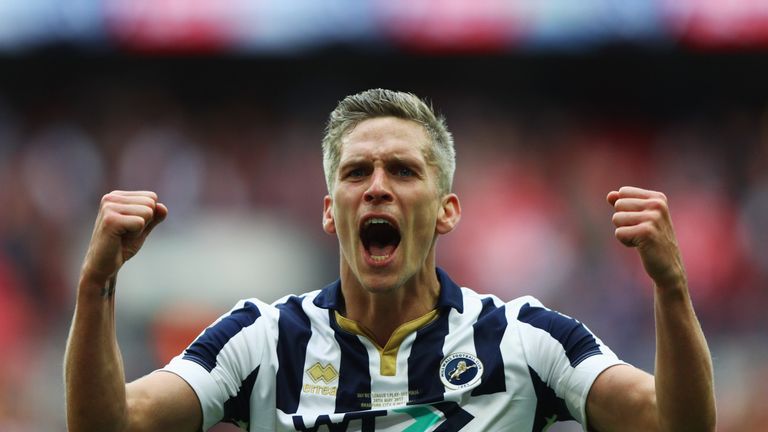 League Two
Sun May 14: Blackpool 3-2 Luton
Sun May 14: Carlisle 3-3 Exeter
Thu May 18: Luton 3-3 Blackpool
Thu May 18: Exeter 3-2 Carlisle
Sun May 28: Final: Blackpool v Exeter (Sky Sports 1 HD from 2pm)
Find all the latest live TV football dates and times on Sky Sports here.