Renato Sanches seemed destined for the very top after starring for Portugal at Euro 2016, but 12 months on he has dropped into their U21s after a difficult first season at Bayern Munich. What exactly has gone wrong for the 19-year-old?
This time last year, Renato Sanches was busy putting his stamp on Euro 2016. A man-of-the-match display against Croatia in the last-16 was followed by a crucial goal against Poland in the quarter-finals, and the thrilling teenager became the youngest finalist in the competition's history when he started in Portugal's extra-time victory over the hosts at the Stade de France.
With a winners' medal around his neck and the young player of the tournament award in his hands, Sanches departed France with a lofty reputation and a long list of admirers. "Renato is going to be a fantastic player," said Portugal manager Fernando Santos. "I just love him," added Sky Sports pundit Thierry Henry.
By that point, Bayern Munich had already beaten Manchester United and a host of other top clubs to his signature for an initial fee of £27.5m. The all-action midfielder had only played 30 senior games for boyhood club Benfica, but his explosive performances in Portugal had sent ripples across Europe.
"He only actually made his debut in October, a couple of months into that season," recalls Tom Kundert, a Portuguese football expert and the founder of PortuGOAL. "Nobody really knew much about him, but from the moment he came into the team he was just absolutely sensational."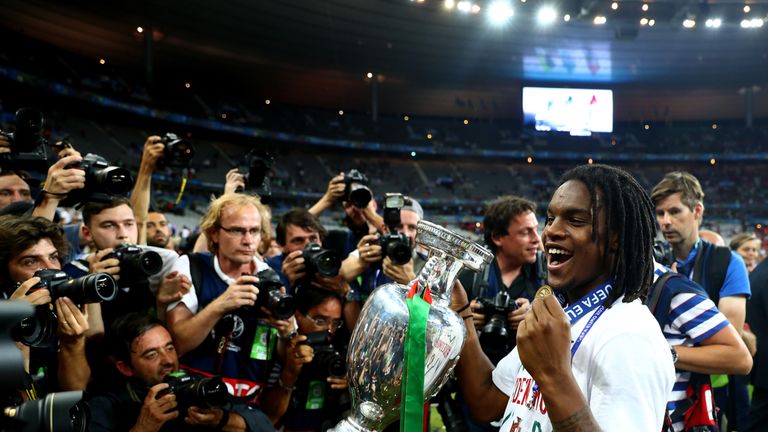 Benfica had started the campaign slowly, losing league games to Arouca, Sporting Lisbon and Porto and suffering a Champions League defeat to Galatasaray in those early months of 2015/16, but they rapidly improved with the introduction of the dreadlocked tyro from their academy.
"They were really struggling when he came into the side but he gave them such a boost," says Kundert. "He brought so much raw energy and pace. He revolutionised a midfield that was looking laboured. He would pick the ball up deep in his own half and carry the team forward practically on his own. He was almost unstoppable."
By January, big clubs were circling. "Some people said there was too much hype around him but in my opinion, it wasn't exaggerated," says Kundert. "If you speak to any analyst in Portugal, I think they would agree that if it wasn't for Renato Sanches, Benfica probably wouldn't have won the championship that season."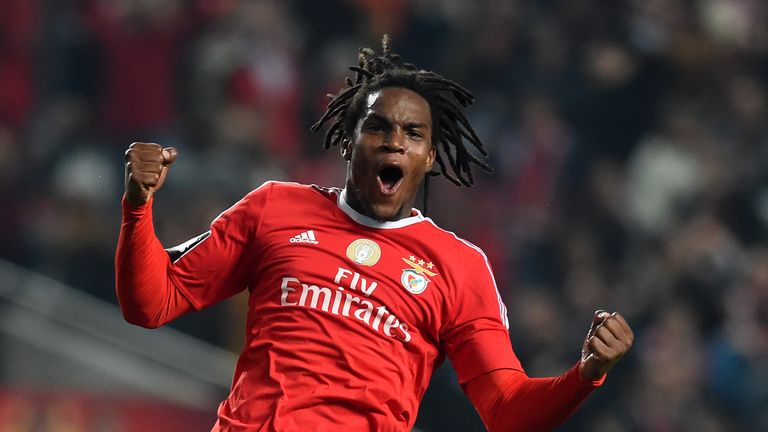 Sanches showed remarkable self-confidence to match his technical and physical qualities. "When Benfica played Zenit St Petersburg in the Champions League, I remember he had quite a few personal tussles with Hulk," says Kundert. "Hulk is a monster of a man, but Renato Sanches, this 18-year-old kid, was pushing around him all over the place. He came out on top every single time."
Bayern Munich witnessed Sanches' ability first-hand when they faced Benfica in the next round of the Champions League, and their subsequent deal to sign him looked like even more of a coup after those dazzling displays at the Euros. Sanches went straight into Bayern's team, starting four of their first six Bundesliga games, but the opportunities dried up as he struggled to adapt.
Carlo Ancelotti insisted the youngster would get his chance, but by the end of the season he had only started nine games in all competitions - and only two since December. When he was omitted from Portugal's Confederations Cup squad and selected for the U21s instead, it didn't come as much of a surprise.
Live UEFA European Under-21s Championship Football


"I think the main reason he struggled is that he is still so young," says Torben Hoffman, a former Bayer Leverkusen and 1860 Munich defender who now covers Bayern for Sky in Germany. "He has had problems with the language and found it hard to integrate with the team. There is also a lot of competition for places at Bayern."
From being an undisputed starter at Benfica, Sanches found himself vying with Xabi Alonso, Arturo Vidal and Thiago Alcantara in the unfamiliar surroundings of the Allianz Arena. "Bayern must have realised he wasn't the finished article but thought - probably rightly, I'd say - that he was an incredible talent with amazing attributes you don't see in many players," says Kundert.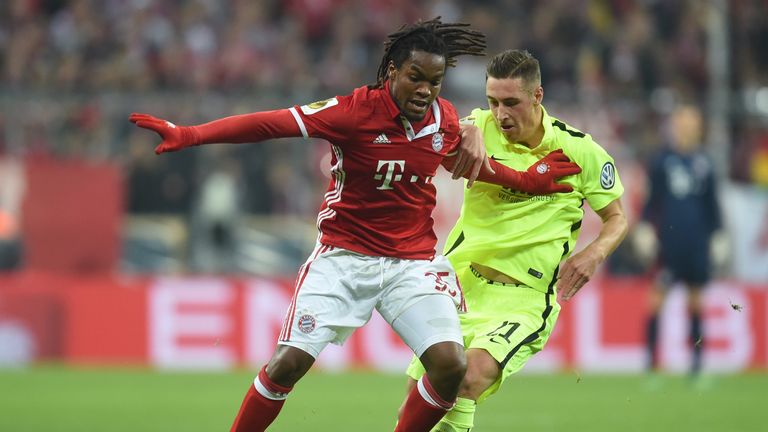 "The problem is that you basically have to be the finished article at a club like that. He was learning so much playing at Benfica every week, it was the perfect environment for him to develop, but he was a still a rough diamond with flaws in his game. Portugal is well known for producing precocious young talents who get sold before they are the finished article. That's what happened with him."
And so, in the Polish city of Bydgoszcz on Saturday, almost a year to the day since his first appearance of Euro 2016, Sanches found himself on the bench for Portugal's European U21 Championship opener against Serbia. He showed his rustiness with some misplaced passes after his second-half introduction, but the brilliant assist for their late second goal was a reminder of his quality.
That raw talent, the natural ability that once caused so much excitement, has never been in doubt. But while Sanches remains a thrilling player with plenty of time to get his career back on track, those who have followed him closely in Germany find it difficult to see past the roadblocks at Bayern.
"He didn't make the most of his chances in the line-up last year and I don't expect him to get more opportunities next season," says Hoffman. "Xabi Alonso has retired but Ancelotti didn't show much faith in young players last season, and Bayern have signed Corentin Tolisso and Sebastian Rudy, who play in the same position."
"It's a big disappointment for Portuguese football fans that Bayern have just gone out and spent another 40m euros on Tolisso," adds Kundert. "People here were hoping he might get more of a chance, but it's going to be difficult again. Perhaps if he gets more minutes with the U21s, he can win back his confidence and persuade a club like United to come back in for him."
Right now, however, Sanches looks like a cautionary tale for young players emerging on the big stage. Looking back, it was simply too much, too soon. Rediscovering the form that catapulted him into the spotlight 12 months ago will not be straightforward.
Watch Portugal U21s against Spain U21s live on Sky Sports 1HD from 7.40pm on Tuesday