Former Brazil international Julio Baptista talks to Sky Sports about his time at Arsenal, his memories of the Premier League, and why he's not planning to hang up his boots just yet.
The recent Star Sixes tournament in London featured former players in varying states of physical fitness, but amid the protruding bellies and tired legs, you could have been forgiven for thinking Julio Baptista was still at the peak of his powers. The Brazilian looked every bit 'The Beast' as he hurtled around the O2 Arena's artificial pitch and showed he can still strike a ball as sweetly as ever.
Perhaps it should come as no surprise, then, that Baptista is not even thinking about retirement. The 35-year-old has been a free agent since he was released by MLS team Orlando City in November. But as the new season draws closer, he says he is still on the lookout for his next challenge.
"I'm not finished yet," he tells Sky Sports in between games at Star Sixes. "My agent is looking for a team so I can keep playing a little bit longer. Let's see what happens. Maybe it will be Spain. Maybe it will be China. We will have to wait and see."
Baptista's career has already taken him to five different countries in three different continents so far, but the season he spent on loan at Arsenal is what stands out to English football fans. It was in the summer of 2006, a year after Arsene Wenger had first tried to sign him from Sevilla, that the Brazilian joined the Gunners from Real Madrid in a swap deal with Jose Antonio Reyes.
Baptista, who boasted an excellent scoring record at Sevilla but struggled to settle at Madrid, was heralded as the man to add some much-needed power to a brittle Arsenal squad. He would return to Madrid having scored just three goals in 24 Premier League appearances - leaving Wenger to continue a seemingly endless search for steel - but his stay was not without its highlights.
The most notable came on Arsenal's run to the League Cup final. Baptista's four-goal blitz at Anfield inspired a memorable 6-3 win over Liverpool in the quarters. He then netted twice at White Hart Lane as Arsenal came from two goals down in the first leg of their semi-final with Spurs. Arsenal were beaten 2-1 by Chelsea in the final, but Baptista remembers his stay fondly nonetheless.
"It's a long time since I've been in London," he says with a smile. "It has been great to come back and see some old friends. I have very good memories of Arsenal. It was a very good experience. It's a very competitive league, a different type of football for me, but I loved the time I had here."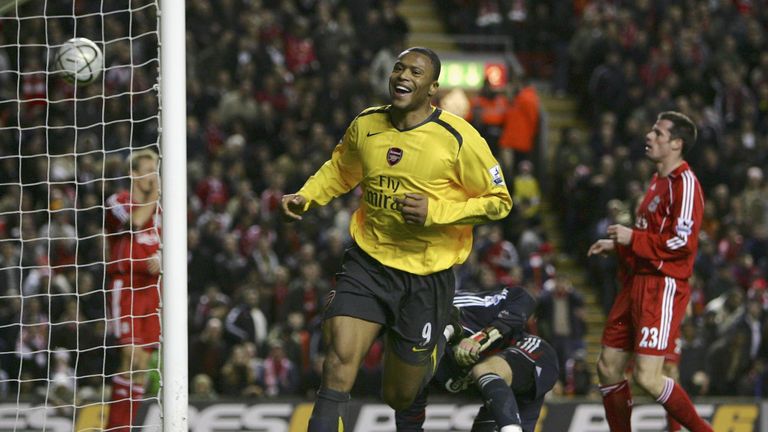 Therein lies the reason why Baptista did not fully meet expectations in the Premier League. It seemed the former Brazil international had all the physical attributes to take English football by storm, but he was not the first to find the transition from La Liga difficult and he would not be the last. That "different type of football" can come as a surprise to anyone.
"It was quite a lot more physical in the Premier League," says Baptista, who described the "savage tackling" in England when he faced Chelsea with Italian side Roma back in 2008. "In Spain they play more with the ball, moving it between the lines, but here it is more direct," he adds. "It is about finding what space you can and making lots of crosses. It's direct and aggressive."
Baptista's comments echo those of Jurgen Klopp and Pep Guardiola last season. Klopp frequently bemoaned his opponents' long-ball tactics, while Guardiola spoke with surprise about the importance of the second ball in the Premier League. "Even now, when football is changing, English football stays true to his traditions," says Baptista.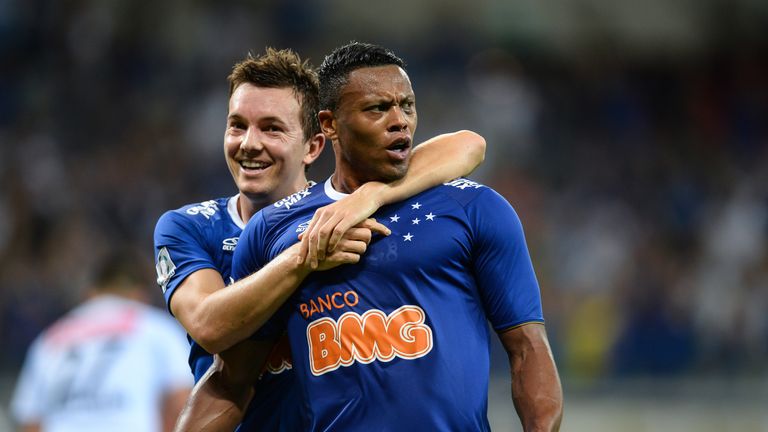 But while the style remains broadly the same, the competition has certainly ramped up since Baptista's departure in 2007. "It's super competitive," he says. "The difference I see with Spain is that in England there are six or seven very strong teams. Any of them can be champions. In Spain you have Atletico and Sevilla challenging Madrid and Barcelona, but it's not the same.
"In England, if one of the big teams does badly, they get left behind," he continues. "That's what happened to Arsenal last year. Arsenal, one of the biggest clubs in England, dropping out of the Champions League places… Imagine that!"
Baptista hopes to see his old club reclaim their place in the Champions League in the season ahead, but right now he is more preoccupied with his own fate. The Beast will turn 36 in October, but it's clear that the appetite remains. "I'm not finished yet," he repeats. "I'm excited for what's next."