Wayne Rooney not up there with very best England players, says Neil Custis on Sunday Supplement
Last Updated: 27/08/17 12:22pm
Wayne Rooney is not up there with the very best players in England history, according to Neil Custis on the Sunday Supplement.
Rooney announced his retirement from international football in midweek, having scored a record 53 goals for England in 119 appearances.
The Everton forward starred for England at Euro 2004 before suffering injury in the quarter-final against Portugal, and also struggled with injury ahead of both the 2006 and 2010 World Cups.
But The Sun's Custis says Rooney cannot be considered a great in the same right as the likes of David Platt, Gary Lineker and Alan Shearer.
Speaking on the Sunday Supplement, Custis said: "Is he up there with the very best? No, because in the major tournaments he didn't do it, he didn't stand out.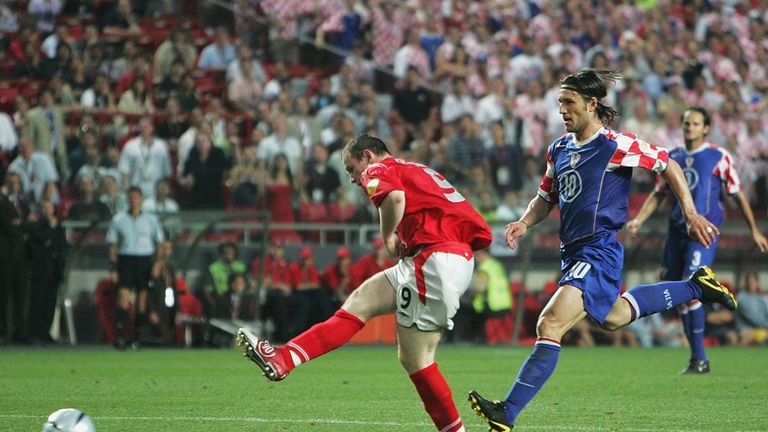 "Had he not had his foot stamped on at Euro 2004 against Portugal, I think we could have gone on to win it, because he really did make an impact in that one. But since then he just hasn't made the impact, and hasn't done what Wayne Rooney can do.
"So the goals record, the appearances, everything like that is fabulous, he's been a great servant for England, but you cannot use the word great when it comes to England - you can when it comes to Manchester United definitely - but I don't think you can with England, because he didn't do it in the major tournaments and that's when you've got to do it.
"But then we ask, how many players actually did do it? He was just part of a time where England weren't doing it.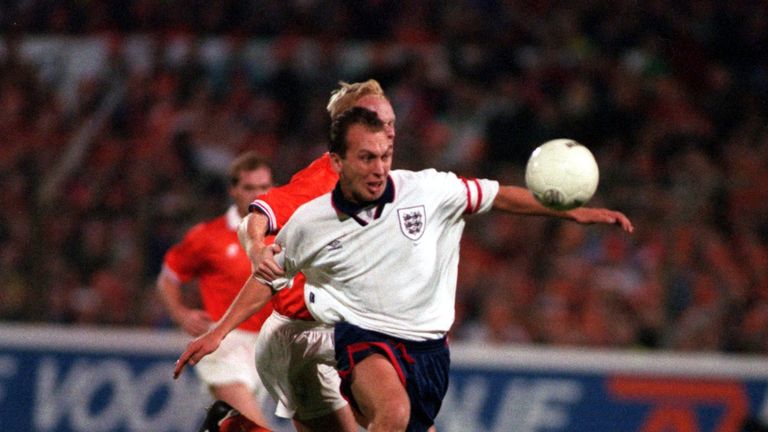 "The sending off in Germany cost us, we could have gone on to win that World Cup".
Asked who were the England greats, Custis said: "I would say Gary Lineker was, I would say David Platt probably was, Alan Shearer. Why Lineker? Because he did it in major tournaments.
"Two major tournaments, 1986 and 1990, as did David Platt, coming to the fore and making a real impact in Italia 90. There were players who stepped up to the plate in big games at the right time, and Rooney didn't, but not always due to himself."
It was suggested in midweek that Rooney's retirement mark a new dawn for Gareth Southgate's England, but The Sunday Times' football correspondent Jonathan Northcroft believes their striking options aren't strong enough to consider Rooney surplus to requirements.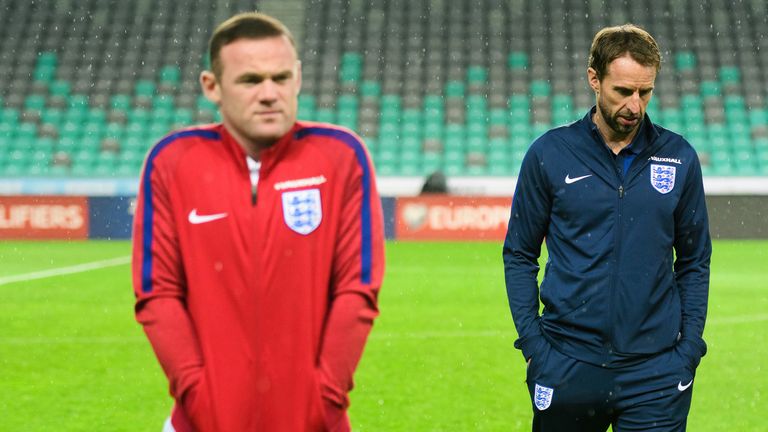 "I still think there's a scenario where England might need a Wayne Rooney over the next year, especially Wayne Rooney playing at the level he's playing at the moment.
"I don't think they have the striking options to assume they're going to be good enough going into the World Cup. Kane is terrific, Welbeck and Sturridge have injury problems, Vardy is 30, Defoe is in his mid-30s, so Rooney is certainly good enough to get in that team.
"I wonder whether England might come to regret not having him as an option. But did he want to be a substitute? Probably not."
If you are using skysports.com you can comment below to get involved in the debate, but please adhere to our House Rules. If you wish to report any comment, simply click on the down arrow next to the offending comment and click 'Report'.