Guillem Balague: 'Impossible' Lionel Messi saved a mediocre Argentina side
Last Updated: 11/10/17 5:26pm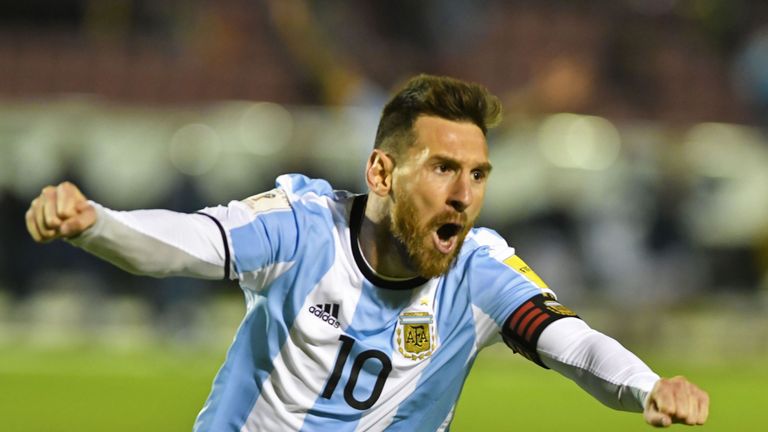 Lionel Messi's 'impossible' performance saved an Argentina side that has become mediocre, says Guillem Balague.
Messi's hat-trick in the 3-1 win over Ecuador in the early hours of Wednesday morning mean Argentina will be at next summer's World Cup in Russia, with their qualification campaign previously hanging by a thread.
Spanish football expert Balague, speaking on Sky Sports News, said Messi's third goal was 'impossible', and insists Argentina are a mediocre side who were saved by the Barcelona forward.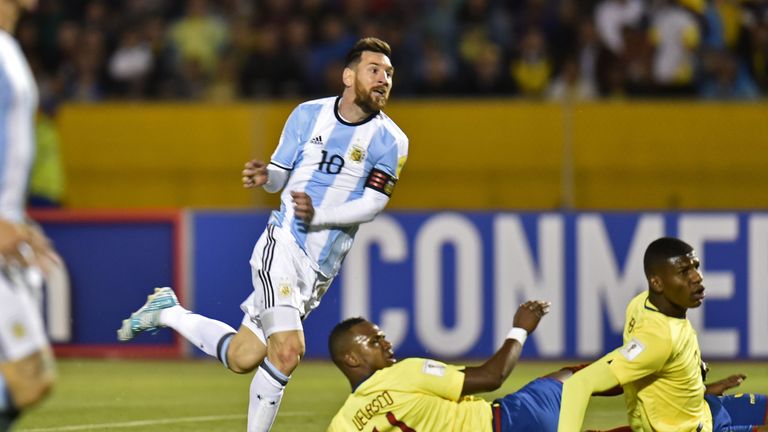 "I've spoken to a few Argentine friends before the game last night and they said: 'It's fine, we will win, have you seen Messi's face?'
"You could see that the look Messi had in his face suggested that he was going to do something special.
"But he still had to do it in the most important of moments, and guess what, he produced it. The hat-trick was just fantastic, and the third goal was just impossible.
"He produces a lob when he's running with the ball, and when the goalkeeper was in a good position! But that's Messi. He was always going to be the one who saved Argentina, who are full of mediocre players, especially in midfield and defence.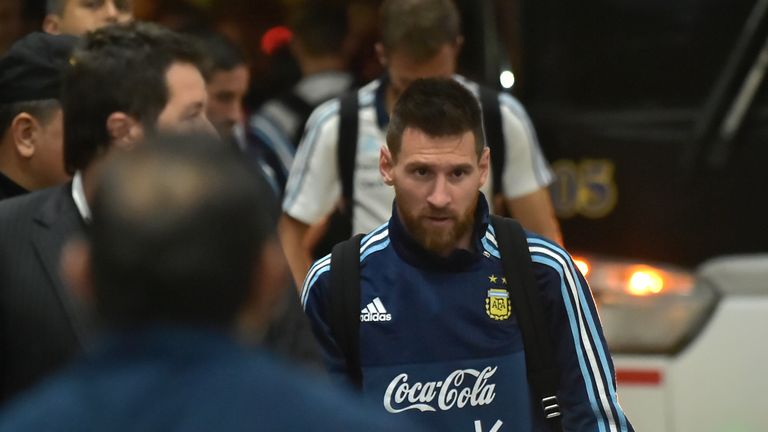 "They've surrounded Messi with all sorts of players, from Paulo Dybala to Mauro Icardi to Gonzalo Higuain, and none of it has worked.
"He said: 'OK, this is the deal, I'll do it! I'll give you the ball, but give it back to me and I'll do it for you' as he did for the equalising goal."
Messi has at times received criticism from Argentina fans, having not won a major tournament with the country since making his debut in 2005.
Balague admitted that expectation among Argentine fans is high, having seen the 30-year-old win eight La Liga titles and four Champions Leagues with Barca.
"The Argentina fans see Messi with Barcelona winning things, but they see the Messi with Argentina not winning things.
"You have to understand the psychology of Argentines; they feel they almost have the right to win everything, because they've done it in the past, they think they can do it again. It's not as simple as that.
"But at the same time, expectations are so high when you have Lionel Messi in their team, there's this impression that you have to win everything.
"We all wanted to see him in the World Cup."