How Paul Heckingbottom moulded careers of John Stones, Alfie Mawson and Mason Holgate
By Richard Morgan
Last Updated: 14/11/17 12:25pm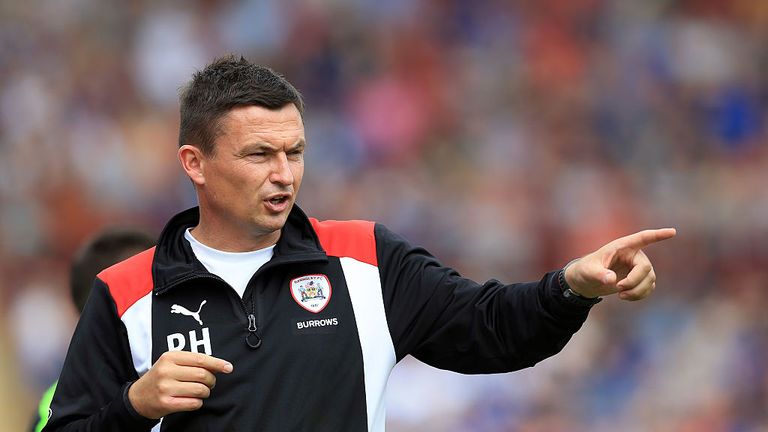 Having helped bring through the likes of John Stones, Alfie Mawson and Mason Holgate at Barnsley, Paul Heckingbottom tells us the secret behind the club's production of promising young English defenders.
The current Barnsley manager - who is being considered for the Sunderland job - began his coaching career working with the club's development squad, where the 40-year-old shaped the early careers of Stones and Holgate.
The South Yorkshire duo then broke into the first team at Oakwell where along with Mawson, who joined from Brentford, their rough edges were smoothed over before all three secured dream moves to the Premier League.
So, what is the trick to turning out such accomplished defenders capable of representing England at U21 level, as the trio have all gone on to do?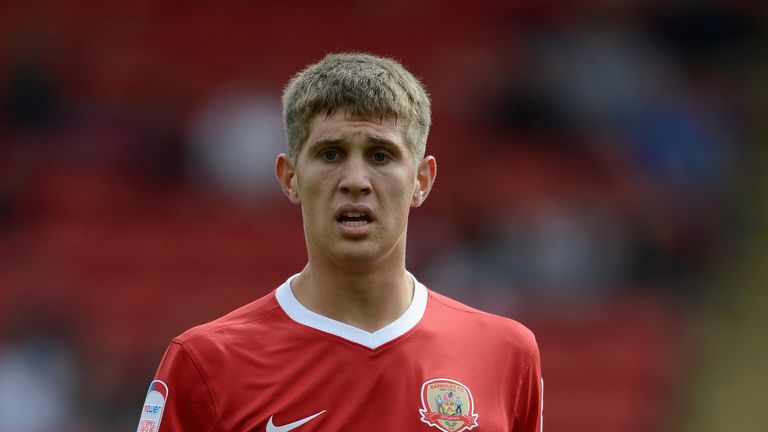 "First and foremost a player is what they are and what they are about," Heckingbottom said in an exclusive interview with Sky Sports.
"Good young men and the biggest thing those three have got - and not only those three as there are more besides them - they know how to learn, they can take information on board. And then you can see them trying to do it in a game, which is a big thing.
"It sounds simple, but I could say the same thing to the same people over and over and some grasp it, some get it straight away, some do not. You have to take a different approach.
"But they were easily coachable and wanted to do well. They are probably three of the highest profile players we had and it just happens that they all happened to be defenders.
"But there have been many more who have been in different positions that have not gone on to reach the heights of Stones or Alfie."
Barnsley-born Stones progressed through all England's age groups on his way to becoming the then most expensive defender in Premier League history after joining Manchester City from Everton for £47.5m in the summer of 2016.
The 23-year-old's game has developed rapidly since moving to the Etihad, where he is now learning under the "perfect" manager in Pep Guardiola, according to Heckingbottom.
"John was always a good footballing centre-back and he came through with the U18s at the same time with Mark Burton, who was their coach, continually playing and passing the ball," he said.
"And it really benefitted the defenders because they had most of the ball and John really thrived under him.
"He has had to learn the realities of defending in the first-team environment and people say it is harsh, but it is the best place to learn as every mistake matters.
"I have no doubt he will learn and improve that side of his game as everything I saw about him all the way through is he is a good learner.
"But in terms of a match and a manager and how they want to play and how he wants to play - I do not know Pep at all - but you would say it is perfect."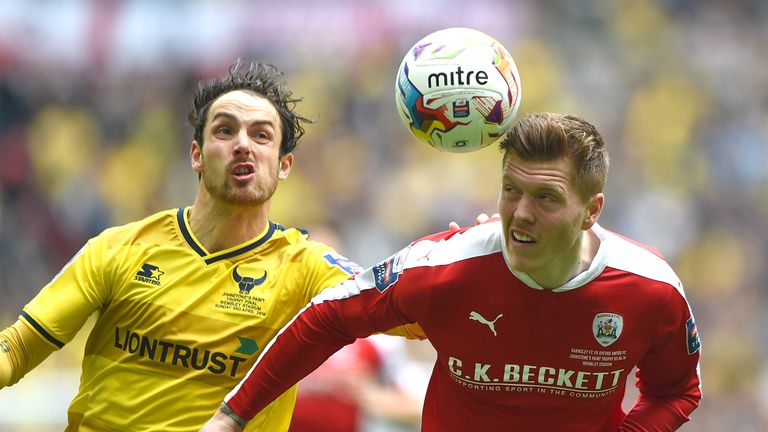 Heckingbottom, though, expects Stones to be joined in the England senior team at some point by fellow Barnsley-developed defenders Mawson and Holgate, who have since joined Swansea City and Everton respectively.
"They are both in the system now with the U20s and U21s," he said. "I know they have done well when being away with their country, the feedback I have got when people ask about them that people talk about them.
"Alfie is now a regular in the Premier League and performing well, so he will be on people's radars, and he is probably that step ahead of Mason.
"Mason's first step is to get in that Premier League side and stay there and then who knows as they are both good footballers."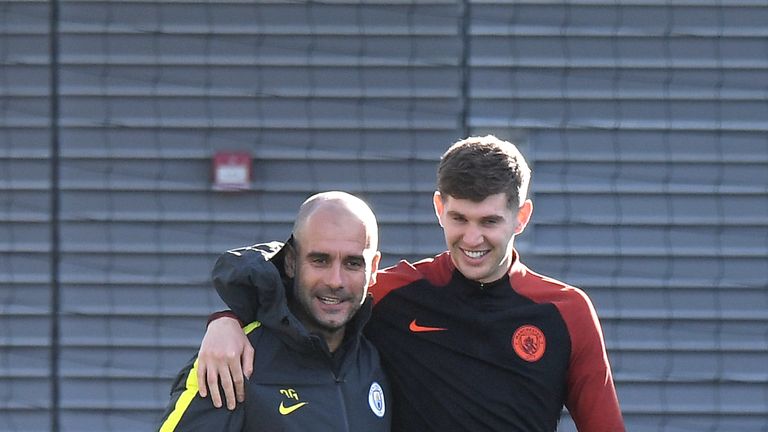 In terms of a match and a manager and how they want to play, and how he wants to play, you would say it is perfect
Paul Heckingbottom
However, those three may not be the only gems to come out from Barnsley, with a number of Premier League clubs, including Chelsea, trusting Heckingbottom and his coaching team to mould their youngsters into the finished article.
One such player is striker Ike Ugbo, who signed for the Tykes on a season-long loan from the Premier League champions in July, a month after helping England U20 to victory in the Toulon Tournament.
Ugo has also be joined on loan at the club this campaign by Leicester City midfielder Harvey Barnes, another up-and-coming star who finished top scorer at last summer's competition in France.
"We took him on loan from Chelsea and we took Harvey Barnes on loan from Leicester and they are both away with the England U20s at the minute and doing well," said Heckingbottom.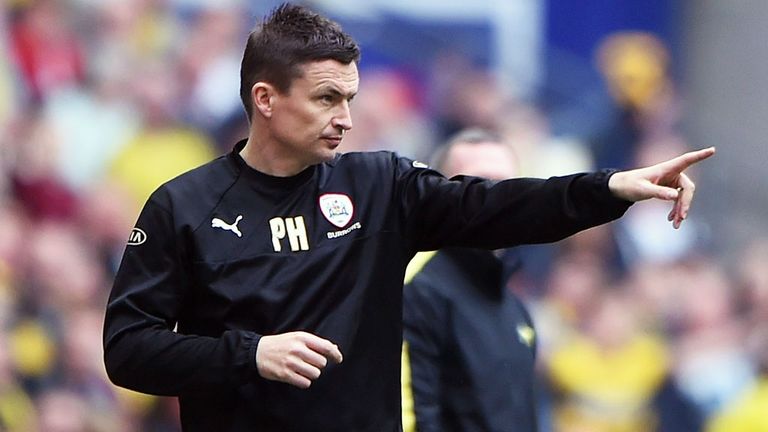 "Both good talents in different ways. Ike is getting his debut in league football in the Championship, which is tough, and he is finding out how tough it is.
"The pleasing thing about Ike is he really wants to do well. His understanding is good and he has got a good support around him from his representatives, family and Chelsea.
"My worry always when you are taking them is I have to win games and they know that and I am trying to teach them the game, but I want them to contribute at the same time.
"So sometimes it is not about his talent, it is about work ethic, game understanding, being physically strong in a game to just affect the game.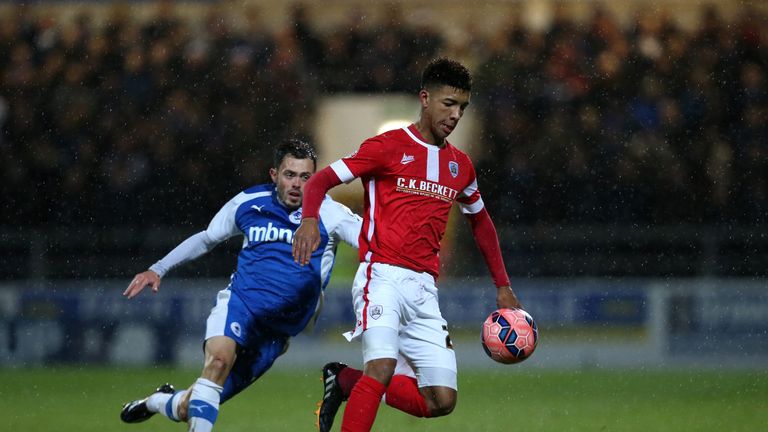 "The pleasing thing is Chelsea are backing that up as they want a first-team player. You probably can't get a bigger contrast than going from Chelsea's U18s and U23s, continually getting the ball and standing there waiting for chances. I'm simplifying this a lot, but that's the name of his game.
"Then all of a sudden he is in the Championship with Barnsley, leading the line and having to defend at set plays and play against centre-backs with 400 league games, centre-backs who have played in the Premier League. And it is Saturday-Tuesday, Saturday-Tuesday.
"So there is lots for him to take in and learn, but he has good people about him who are giving him the same sort of message as me, which is important that he takes something away from it."
So all in all, the future of English football looks rosy thanks to Heckingbottom's burgeoning talent factory at Oakwell …
Barnsley host Leeds United on Saturday, November 25 from midday on Sky Sports Football