Real Madrid midfielder Casemiro has told Brazilian team-mate Neymar that he will "always be welcome" at the Bernabeu.
Neymar has been linked with the European champions despite only making a world-record move from Barcelona to Paris Saint-Germain in the summer.
The £200m man has hit the ground running in terms of his on-field contributions for the Ligue 1 leaders, but reported clashes with manager Unai Emery and team-mate Edinson Cavani have created a storm of media interest in the 25-year-old.
The forward was close to tears last week when denying any fallout at PSG, and while Casemiro admitted his compatriot was content in Paris, he made it clear that Neymar would be welcome addition at Real.
"He's a star. He knows what he's doing," Casemiro told COPE after Brazil's 0-0 friendly draw with England. "He's a great player and he'll always be welcome at Real Madrid.
"I hope he comes, but he's happy at his club."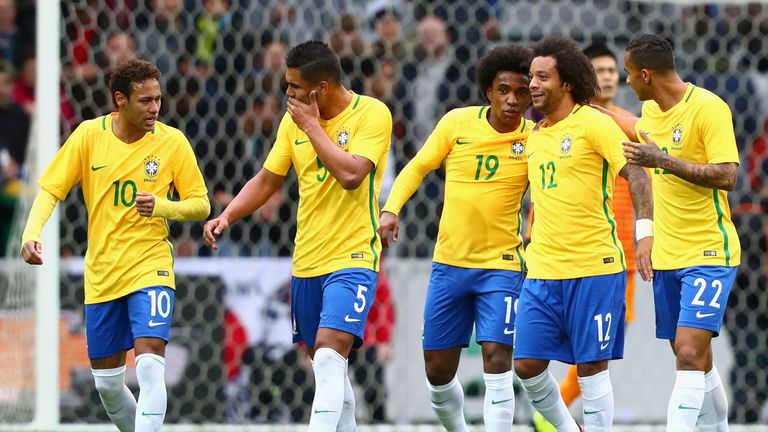 Neymar failed to find the target in Brazil's draw with England on Tuesday night, but scored and missed a penalty in Friday's 3-1 win over Japan.
The emotional defence of his time at PSG came before the friendly with Japan, which saw the former Barcelona star ask the media to stop "creating" rumours.
"I want to ask you to stop creating stories which are not true," he said. "I want to say what I think. I'm totally realistic and what I don't like is these false stories about me, there is nothing bothering me at my club.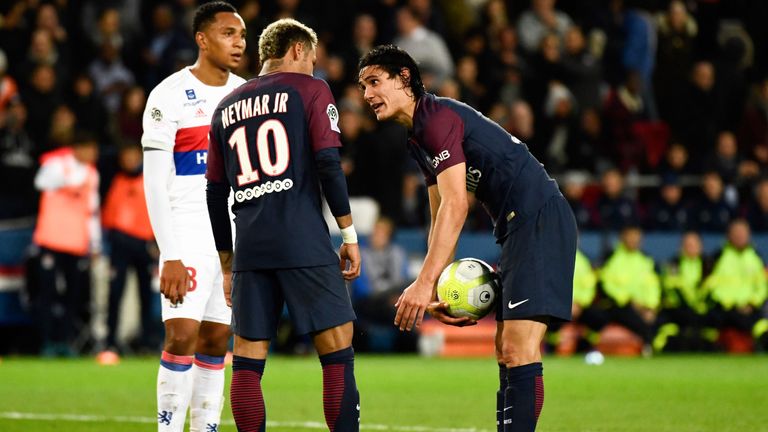 "I'm here because I asked to be here. It's going really well [in Paris], I'm really happy here and motivated. I'm a player who wants to give everything on the pitch.
"What bothers me is everyone creating stories about me, with my coach and with Cavani. These things are not real, it's not true.
"I came to Paris with the agreement of my coach. When I arrived here we had a meeting. I told him I wanted to help him and he told me he would help me to achieve my goals in my career and the team's objectives."