Marouane Fellaini's refusal to sign a new deal at Old Trafford was a topic for discussion on The Debate, with Tim Sherwood and Craig Bellamy questioning why the Manchester United midfielder would want to leave the club.
United have been locked in contract talks with the Belgian since last season, with manager Jose Mourinho determined to keep Fellaini.
Fellaini, who turns 30 next week, was offered an extension on his current deal - which expires at the end of the season - in September, but rejected the proposal.
And Sherwood has urged the player to put pen to paper on the contract rather than take the riches on offer from China, which is reportedly one of his potential options.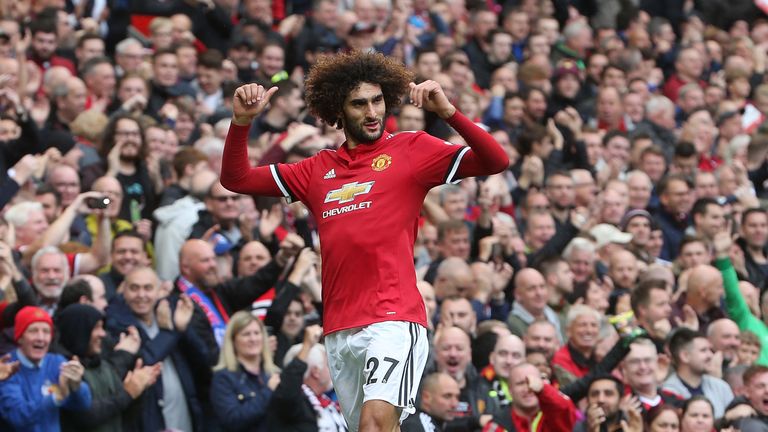 "Perhaps he is waiting to go to a bigger club. It is the money, obviously they have not offered him enough money that he wants," Sherwood told The Debate.
"He is out of contract in the summer and the only way that he is going to get more money is by going to China.
"Would you want to go to China and end your career? Or do you want to play in one of the biggest clubs in the world at Manchester United?
"I suggest get the pen out and start signing the contract."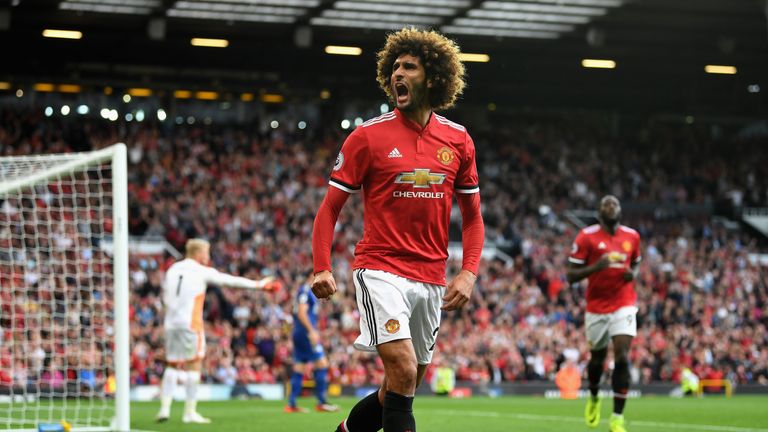 Why would you not want to stay at United for the rest of your career?
It is understood United will not look to sell Fellaini - who has more appearances and goals than any other United midfielder since joining the club - in the next transfer window, regardless of his contract situation, and are willing to risk him leaving in the summer for nothing.
Last month, Mourinho said he was "worried" about Fellaini's contract situation and the Portuguese's admiration for the midfielder is another reason for him to stay at the Theatre of Dreams, according to Sherwood.
"The manager loves him, he has been lauding him up over the last few months - perhaps a little bit over the top and false at times," he said.
Marouane Fellaini's Man Utd stats
| | |
| --- | --- |
| Age | 29 |
| Appearances | 142 |
| Starts | 42 |
| Goals | 19 |
| Assists | 5 |
| Honours | 3 |
"But he is wanted, he affects the football matches when he plays, he comes off the bench and affects it. So why would you not want to stay at United for the rest of your career?
"Unless he has a better option out there, but I can't see a better option than United for him. He is not at a club where he is not going to win trophies, he is with a manager who is a serial winner.
"He is not on his last legs either, he is still a young man. He can stay there for another couple of years and then he can have his China move.
"It is United, just sign the contract, unless you are just going for the money, then you are going to go to China."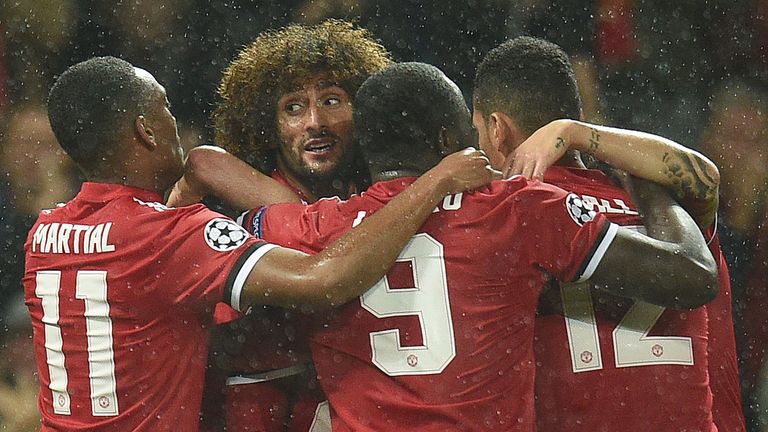 Bellamy agreed with the former Tottenham Hotspur manager and questioned why someone would want to leave one of the biggest clubs in the world in the first place.
"If you are Fellaini, if United want you and are willing to extend your contract, then take it straight away," he said.
"The way I look at it, it is still United. It is one of, if not the biggest football clubs in the world. I am still of the firm belief that you do not leave there, they tell you when you leave.
"He might have a better financial option, but he will not have a bigger club than United."