Mesut Ozil gets criticism because he can be world class, says Paul Merson
Last Updated: 24/11/17 7:39am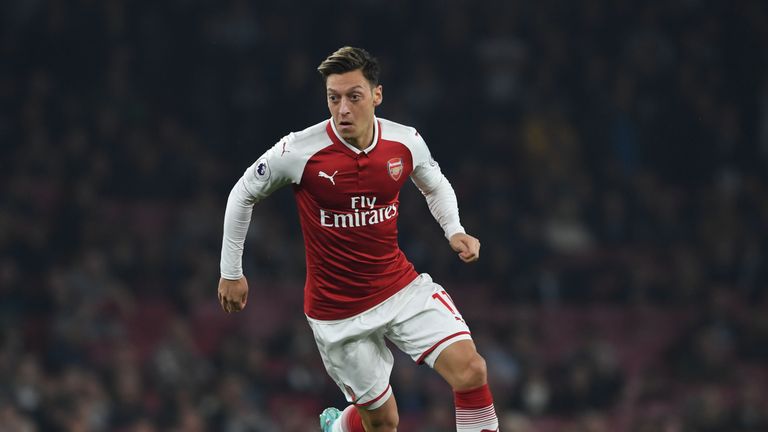 Paul Merson says Mesut Ozil receives criticism for his inconsistent form because he can be one of the best players in the Premier League.
The Arsenal midfielder picked up the man-of-the-match award in the impressive 2-0 win over Tottenham on Saturday, but has been criticised for below-par showings in previous big games since joining from Real Madrid in 2013.
Ozil's contract at Arsenal runs out at the end of the season, but his future, alongside that of Alexis Sanchez, is unknown, and former Arsenal player Merson believes that having seen the World Cup winner's potential, the criticism is often warranted.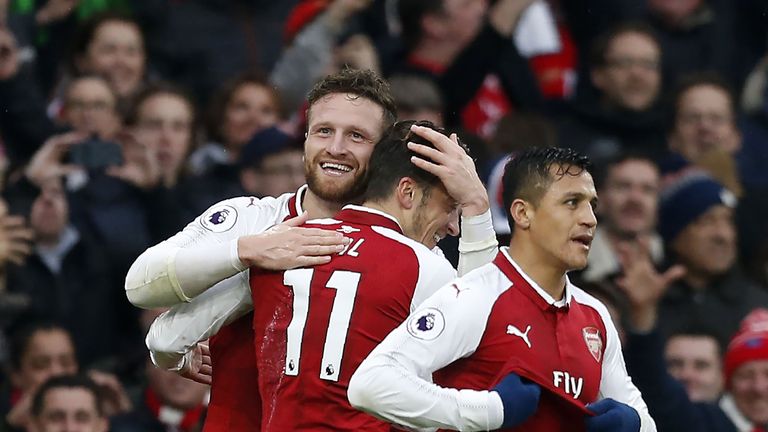 "Against Spurs he was unbelievable. Different class. He's a Rolls Royce player, and that's why we all get the hump. You know that on his day he is one of the best players in the Premier League. That's why he gets so much stick.
"A player from other mid-table teams won't get stick for underperforming because they're not world class players. But Ozil can be a world class player.
"This is a World Cup winner, a player that strolls into Germany's team, who are one of the favourites to win the World Cup.
"I'd go as far as saying he's one of the first names on the team sheet for Germany. How can he not turn up and be eight out of 10 in the Premier League every week?"
Ozil's inconsistency has mirrored Arsenal's over previous seasons, with the win over Tottenham coming after mixed bag of results throughout October and November.
Arsenal now go to Burnley on Sunday, and Merson hopes the win over Tottenham has instilled desire in players to repeat their efforts against mid-table sides.
"If Arsenal match Burnley's enthusiasm early on, I can see them winning," said Merson. "These are the type of games where Arsenal prove themselves. Man City go and wipe the floor with these teams, but you just don't know what will happen with Arsenal.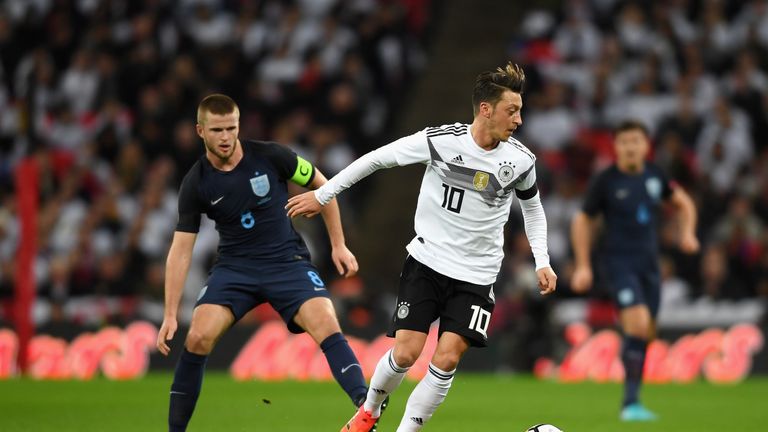 "If Arsene Wenger's side don't turn up, they won't grind out a 1-0 win. It's all about consistency with Arsenal, the magic one.
"The win over Spurs should change the attitude of some of players, you'd like to think so, but you can't find two games that are more chalk and cheese; home to Tottenham and away at Burnley.
"The fans were up for it, under pressure to perform, they rub their faces in it. Now it's Burnley, who won't leave anything on that pitch. Spurs did, big players didn't turn up."