West Brom boss Alan Pardew fears losing Jonny Evans in January
By Matthew Treadwell
Last Updated: 07/12/17 3:04pm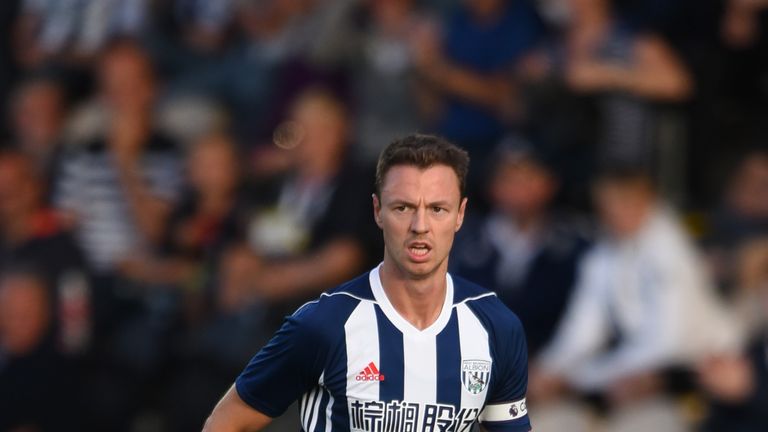 West Brom manager Alan Pardew admits he fears losing captain Jonny Evans during the January transfer window, but insists the defender has been "outstanding" for him.
The Northern Ireland international was linked with a move to a number of leading Premier League clubs over the summer, including Manchester City, Arsenal and Leicester.
Evans remained at The Hawthorns, however, and Pardew insists his side is focused on Saturday's trip to fellow strugglers Swansea.
"I'm never confident when you've got great players because other clubs want great players, so your best players are always vulnerable," Pardew said.
"Jonny Evans is definitely one of them and he is our captain. Do I want to lose him? Of course not. Do I fear losing him? Of course I do.
"There was interest in him in the summer so it makes sense to stir it up. They are good headlines for the media.
"I understand that, we deal with it and Jonny has dealt with it in his own way.
"He was terrific for me. I can only go on his performance and he was outstanding for me against Crystal Palace and [now] we go to Swansea."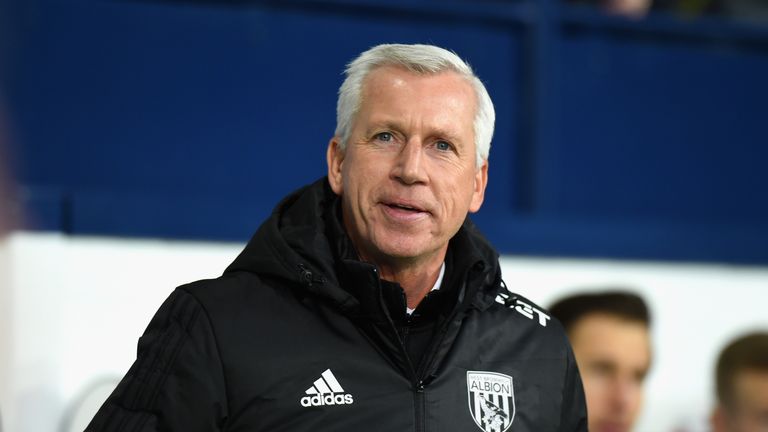 Pardew has been impressed by what he has seen from his players as well as the spirit shown in his first game in charge - a 0-0 draw at Crystal Palace last weekend.
But Pardew admits West Brom must turn some of their draws - their seven is the most in the division - into victories if they are to climb the table.
"We've had a really good week on the training ground. I've learnt that the players have a thirst for success and a determination to turn things around," added Pardew.
"A win would lift the confidence of the players. We've lost the least [six] in the bottom eight or nine but we've drawn too many games.
"I can give the players confidence on the training ground but it's about delivering wins when matchday comes.
"We need to turn up on Saturday afternoon and we need to win the game. Football is about results. We need to win at least nine games. Hopefully after Saturday it'll be eight."