Patrick Vieira says Arsenal must resolve the uncertainty surrounding a number of players' futures at the club.
Mesut Ozil, Alexis Sanchez and Jack Wilshere are among the players whose contracts expire in the summer and Vieira says resolving the issue needs to be made a priority by the club.
Vieira, who is head coach at MLS side New York City, says contract situations are holding the club back.
"When you look at the Arsenal team in the last few years I think everybody expects more because of what this football club represents," he said ahead of Arsenal's match against Liverpool on Sky Sports. "The current years, of course, are not good enough; it's not good for the club, for the fans.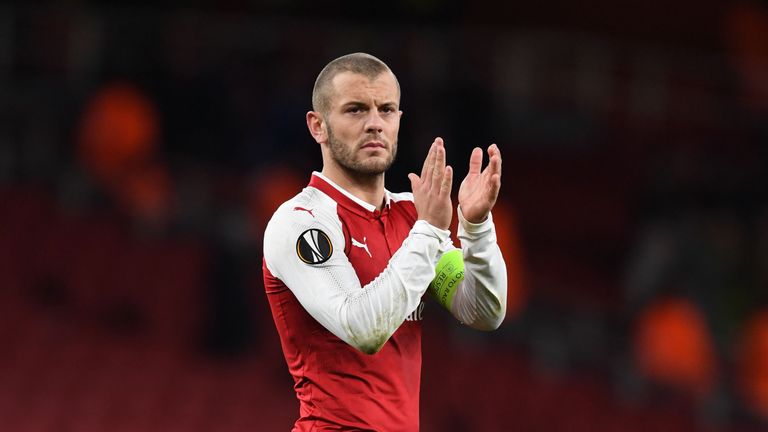 "When you win you want to keep winning and there are players who have to make a decision about what they want to do in the future - I think that is the first thing they need to resolve.
"And then, bring quality players to challenge Manchester City because I believe Manchester City will be the team to beat in the years to come. When you look at the way they play the game, you don't have to especially be a City fan to enjoy it."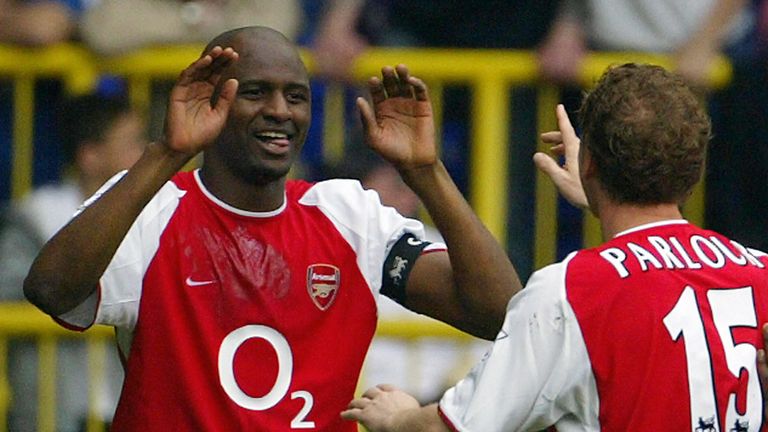 Sky Sports pundit Gary Neville went on to question Vieira about his views on the midfield pairing of Granit Xhaka and Wilshere, who started his third consecutive Premier League game for Arsenal for the first time since October 2014.
The Frenchman was a mainstay in the middle of the park at Arsenal from 1996 to 2005, but felt that his fruitful partnerships with Emmanuel Petit and Gilberto Silva were no comparison.
He said: "I think it's completely different. When you look at Petit and myself, we used to be really aggressive because that was our strength. If you look at Wilshere and Xhaka in the midfield, they are more technical than physical and that is the direction the manager wanted to take."