Jose Mourinho unsure if Man Utd's Paul Pogba will be fit to face Sevilla
Last Updated: 12/03/18 12:30pm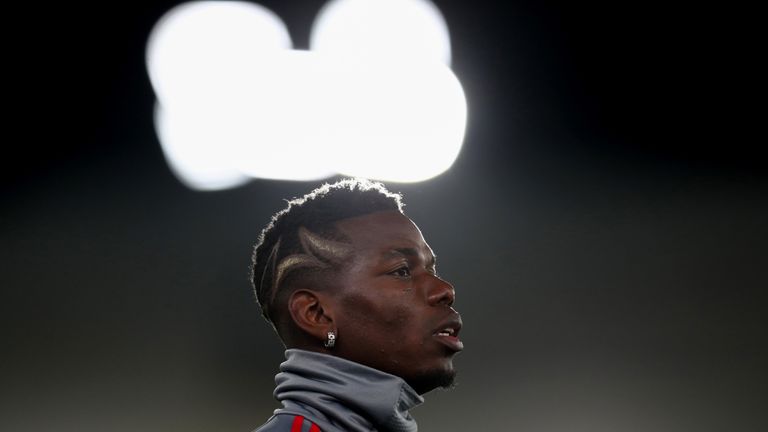 Jose Mourinho is unsure whether Paul Pogba will be available for Tuesday's crunch Champions League clash with Sevilla.
The 24-year-old was a late withdrawal from Manchester United's squad for Saturday's 2-1 win against Liverpool, after sustaining a contact injury in training on Friday.
The France international did not appear in much discomfort at Old Trafford after the match and Mourinho is waiting to see whether he can return.
"I don't know," the United boss said of Pogba's availability for Tuesday.
"He's downstairs now and I will go and speak with him. The injury? It was contact with a player in the last minute of the training session (on Friday).
"If I finished the session one minute before it wouldn't have happened."
Manchester United go into the second leg against Sevilla on a high, with victory over Liverpool coming on the back of comeback wins over Chelsea and Crystal Palace, but a win on Tuesday would mean more to Mourinho.
"Seville and Brighton [in the FA Cup quarter-final] are more important games than Liverpool," Mourinho said.
"Liverpool is Liverpool, it is a big match, it is a match against a direct competition for the top four, but nothing is decided yet.
"We have eight more games and 24 points to play for.
"But Seville and Brighton are 'die or live' games so the next two are much more important than this one."