The start of the World Cup is less than three months away, but whose hopes of playing in Russia hang in the balance?
Several big-name players are in a race against time to be fit for the tournament, including Brazil forward Neymar, Germany goalkeeper Manuel Neuer and Iceland's Gylfi Sigurdsson.
Will they make it? And who else could miss out? We take a look…
All nations need to submit their 30-man preliminary squad to FIFA in May. They then have until the first week of June to name a final 23-man squad for the World Cup.
Harry Kane
Initial fears that Kane might miss the World Cup after injuring his ankle against Bournemouth on March 11 appear to have been allayed.
Tottenham said last week that "preliminary assessments have confirmed that Kane has damaged lateral ligaments in his right ankle" and he is "expected to return to first-team training next month".
Assuming Kane returns to action in April that should give him plenty of time to get back to full fitness ahead of the World Cup, when he will likely be leading the line for England.
Potential replacement: Jamie Vardy (Leicester)
Verdict: Fit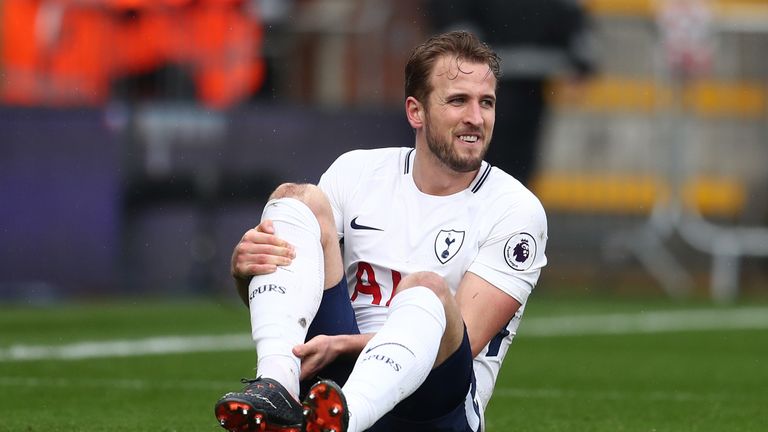 Harry Winks
Things seemed to be trending in the right direction for Tottenham midfielder Winks when he was called up for friendlies against Germany and Brazil in November.
But an ankle injury sustained against Crystal Palace on November 5 forced him to miss both matches and he has struggled to recover his form or fitness recently - and is now injured again after limping out of England Under-21 training and returning to London.
He has only played in three matches this year - all in the FA Cup - and Spurs boss Mauricio Pochettino said last week that Winks' situation is "a little bit sad".
Live International Football


"It's not only confidence, it's because he feels something in his ankle that he cannot express himself in the way that he can," he added.
If Winks cannot get back into the Tottenham fold once he returns from his ankle injury, then he will find it tough to make the World Cup.
Potential replacement: Jack Wilshere (Arsenal)
Verdict: Might miss out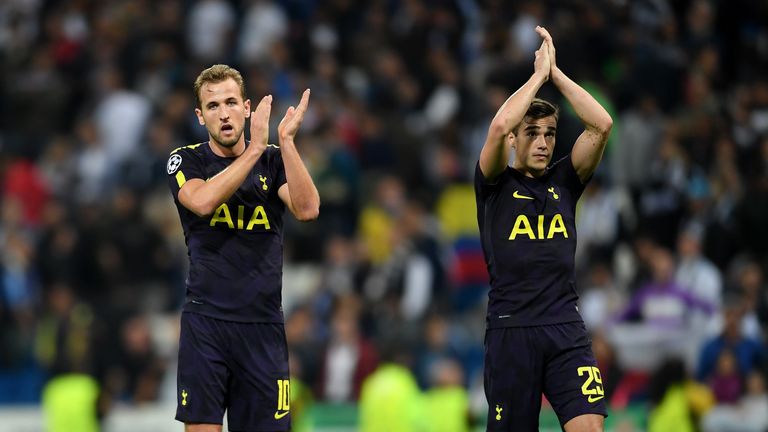 Neymar
After suffering a tournament-ending injury during the last World Cup, Neymar's participation in Russia is now in doubt.
The Brazil star is in a race to be fit after sustaining a broken metatarsal in his right foot during Paris St-Germain's 3-0 win over Marseille on February 25. He has since undergone surgery in Brazil and, according to the national team doctor Dr. Rodrigo Lasmar, could be out of action for three months.
"We will do everything possible for him to be ready as soon as possible," added Lasmar.
While the hopes of a nation could rest on Neymar's fitness, Brazil head coach Tite has said he will not put the player's health at risk by rushing him back.
"Neymar's father said the primary concern is the athlete's health. It is the same thing all us think. Health comes first," he said. "You don't pay for winning like that - whether it's the World Cup, whether it's the Brazilian national team. Paying the price with someone's health or rushing someone's recovery, we don't do that."
At the moment it looks a long shot that Neymar will be at full fitness for Brazil's World Cup opener against Switzerland on June 17, but expect him to make the squad.
Potential replacement: Willian (Chelsea)
Verdict: Touch and go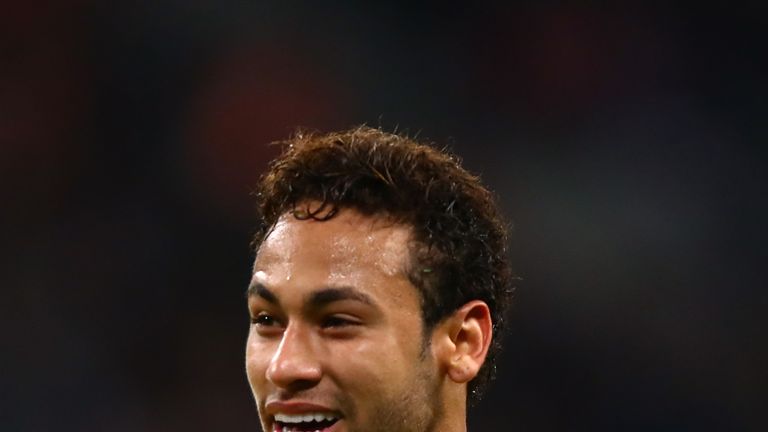 Gylfi Sigurdsson
Sigurdsson might not be a worldwide star like Neymar, but his absence would have a similar impact on Iceland, who are competing at their first World Cup.
Sigurdsson injured his knee in Everton's 2-0 win over Brighton on March 10, with the club saying they expect him to be out for between six to eight weeks.
But that timeline was refuted by Everton boss Sam Allardyce, who suggested Sigurdsson could play again this season.
"For me, it's how the injury is in the next two weeks. When you sustain a knee injury, there's a settling down period immediately afterwards and then it's how quickly the player recovers. Gylfi's motivation is to get back playing for us and for Iceland at the World Cup."
Iceland will likely be keeping a close eye on his recovery.
Potential replacement: Olafur Skulason (Karabukspor)
Verdict: Fit, if all goes well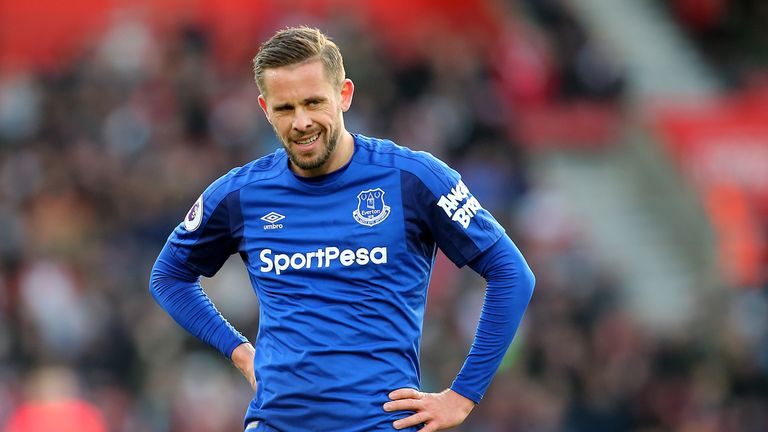 Manuel Neuer
Bayern Munich goalkeeper Neuer was initially ruled out until January after suffering a hairline fracture in his foot back in September - a recurrence of an injury he sustained a few months earlier.
However, he has still not returned to action and there has been some uncertainty about when he will be back.
Given that he has been doing rehabilitation work in Thailand this month, a return does not seem imminent. However, he does expect to play again before the end of the season and has his sights set on making the World Cup.
"It's a very important tournament for me," he told Sky Sport Bundesliga. "I think Germany need me and I like being part of the Germany team too. Anybody would like to be involved in a World Cup. I still have aims with Bayern in the second half of the season, and then of course the main objective of [playing with] the national team in the summer."
Neuer has not played for Germany since October 2016, but Bayern Munich coach Jupp Heynckes said recently he should be set to return in April. "I think so. The perspective is positive. It looks very good."
Potential replacement: Marc-Andre ter Stegen (Barcelona)
Verdict: Positive outlook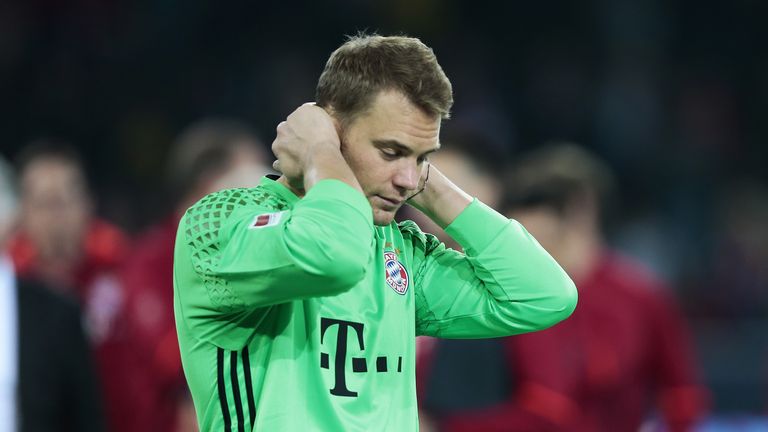 Filipe Luis
The Brazil left-back's chances of playing at the World Cup are in doubt after he suffered a broken leg during Atletico Madrid's Europa League clash with Lokomotiv Moscow last week.
Luis has undergone surgery and it is expected he will be out of action for eight weeks, meaning he could return in the middle of May.
Reports in Brazil have suggested Luis might not make the squad, with Tite instead deciding on Real Madrid's Marcelo and Juventus' Alex Sandro.
Potential replacement: Alex Sandro (Juventus)
Verdict: Touch and go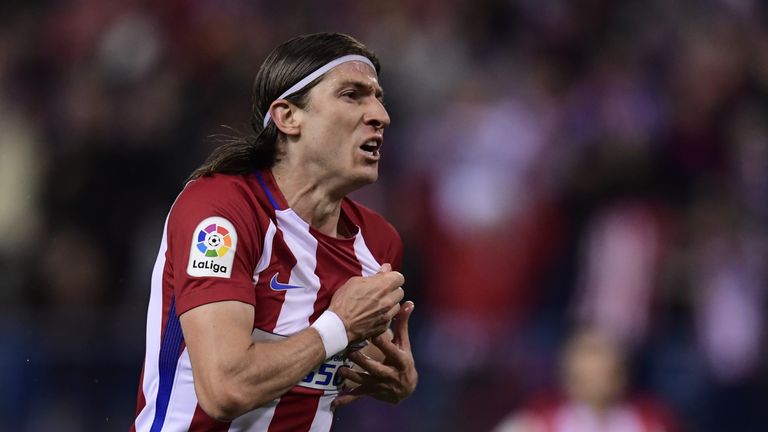 Alexander Kokorin, Viktor Vasin and Georgy Dzhikiya
Having lost defenders Vasin and Dzhikiya at the start of the year to knee injuries, Russia suffered another setback last week when Kokorin tore an anterior cruciate ligament in Zenit St Petersburg's Europa League clash with RB Leipzig.
The striker, who is the second top-scorer in the Russian Premier League with 10 goals, looks as though he will have to undergo surgery and could be out for five months.
"Every month this year we get unpleasant news about serious injuries to key players," said Russia coach Stanislav Cherchesov. "Our job is to do our best to compensate these losses and prepare well for the World Cup."
Potential replacements: Aleksey Miranchuk (Lokomotiv Moscow), Roman Neustadter (Fenerbahce), Igor Smolnikov (Zenit)
Verdict: All out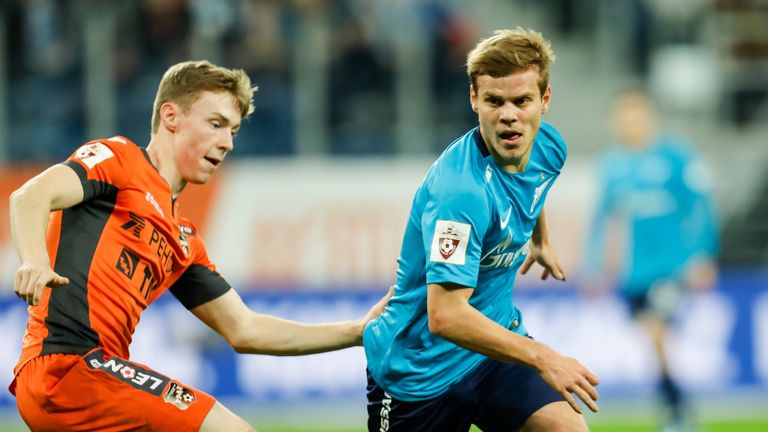 Emanuel Mammana
The Argentina defender saw his World Cup hopes ended after damaging his anterior cruciate ligament during Zenit St Petersburg's 0-0 draw with Rostov earlier this month.
Zenit said they expect the 22-year-old to be out for six to nine months after undergoing an operation.
Mammana made his senior debut as Argentina beat Brazil last year and has since notched up five caps.
Potential replacement: Ramiro Funes Mori (Everton)
Verdict: Out
Zlatan Ibrahimovic
Could he? Could he…?
Ibrahimovic retired from international duty after Euro 2016 and has not played since December 26, having struggled to recover from a serious knee injury.
But, speaking earlier this month, the 36-year-old seemed to suggest a Sweden return might happen.
"I want to feel that I can perform and give back. I don't want to come just because I'm somebody. The door isn't closed for anything," he said.
Verdict: Unlikely, but not impossible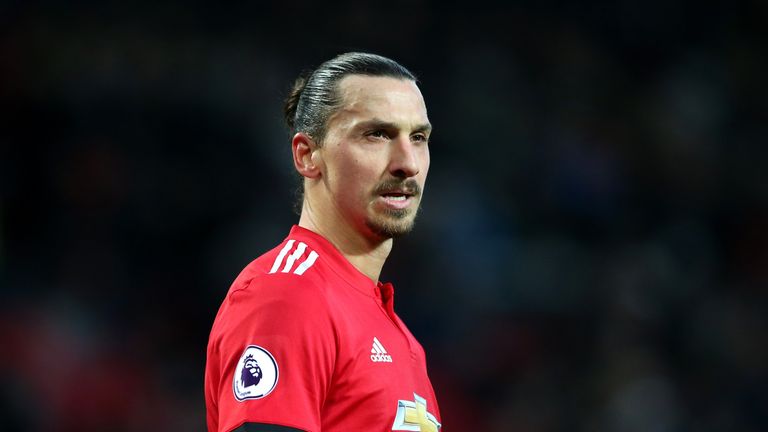 Juan Cuadrado
When Cuadrado underwent surgery on a long-standing groin problem in January it was predicted by Juventus that it would be followed by "30 days' rest…before he returns to training".
Now, though, it is unclear whether the Colombia winger will play again this season.
"If you ask me 'is Cuadrado's season over?' Hopefully not, but right now Cuadrado isn't available," said Juventus boss Massimiliano Allegri last week. "It's an inflammation, these things can go away in two days, they can last three months or they can last six months. We hope not."
Cuadrado last played for Juventus on December 23 but Colombia will be hoping he returns in time for the World Cup.
Potential replacement: Juan Quintero (River Plate)
Verdict: Uncertain