Arsene Wenger refusing to get carried away by Arsenal's healthy lead over CSKA Moscow
By Gerard Brand
Last Updated: 06/04/18 9:23am
Arsene Wenger is refusing to get carried away by Arsenal's 4-1 win over CSKA Moscow in the Europa League quarter-final first leg.
Goals from Alexandre Lacazette (2) and Aaron Ramsey (2) in the first half gave Arsenal a comfortable lead going into the second leg next Thursday, but Wenger insists there is still work to be done.
Arsenal's only realistic hope of reaching the Champions League next season would be through winning the competition, as Jose Mourinho's Manchester United achieved last season, but Wenger is focused on the return leg.
"We will focus on the second game. It's not job done. It's not over. We have to go there with the right focus and try to win the game.
"We are in the quarter-final, there is a long way to go, and we need to finish the job. We are not in the semi, so it's too early to talk about winning it. We have suffered a lot recently, so that will help us to be really feet on the ground, humble, trying to do our job well."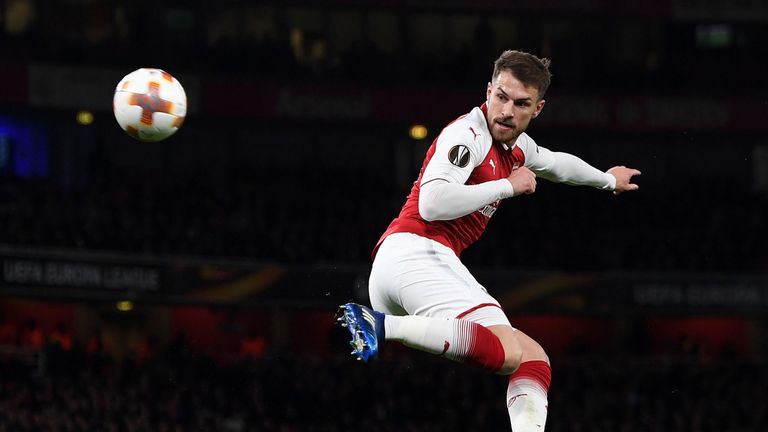 CSKA Moscow had their moments at the Emirates in a first half full of opportunities, and Wenger repeatedly paid tribute to his opponents.
"It was a difficult game because they looked very good going forward, they came out very quickly every time we lost the ball. They took advantage of every mistake we made to come out and go forward.
"I thought the first half was spectacular, played at a high pace, but also it was an uncomfortable one for me because they looked dangerous. I always thought we could score but as well I was worried they could score. They are technically very good.
"I think CSKA Moscow is a good team, very good technically, quick going forward. They gave us many problems in the first half. Very mobile, very intelligent as well with their use of the ball."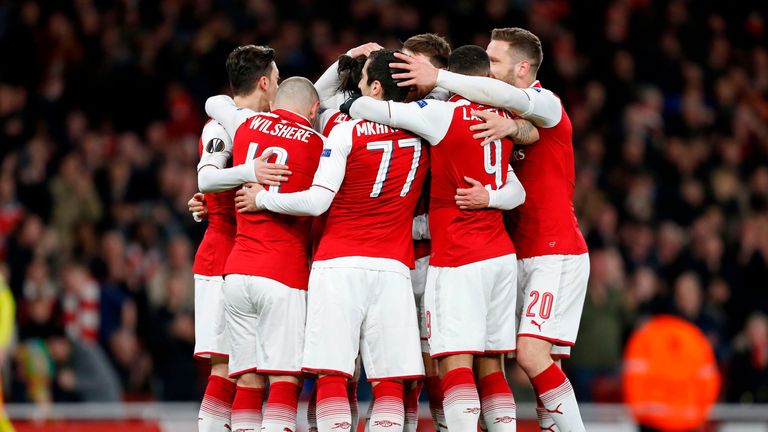 Wenger noted how the Russian side made his team uncomfortable because they played offensively, something he insists English sides do not attempt to do at the Emirates.
The Frenchman also says the morale in the side is good, after a torrid late winter period which saw them lose three games in a week, including the EFL Cup final.
"They played in a very offensive style, and we're not used to seeing that in the Emirates. Teams come here, play in their half, and wait for us. They had a go at us, and it was uncomfortable.
"We lost three games in a week, and one of them was a final, it takes time to recover from that. But the mentality is good in the side, and that's why we recovered.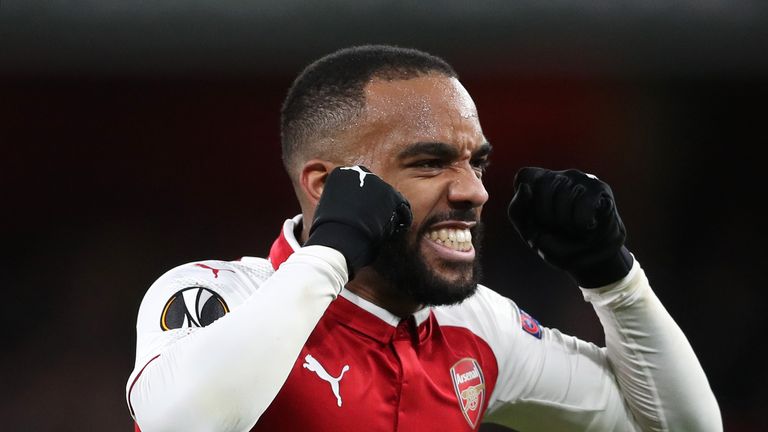 "You are always worried when you don't win games, but as I said many times, there is only one way to respond, with the quality of the performance on the pitch."
Henrikh Mkhitaryan limped off in the second half with a knee injury, and Wenger says though he will be assessed on Friday, he is out of the clash with Southampton at the Emirates on Sunday.
"He has a knee problem, we don't know how bad it is, we need to assess it in the morning but he will certainly be out for Sunday."