'Everybody thinks' Mohamed Salah will be fit to play Manchester City, says Liverpool boss Jurgen Klopp
By Sky Sports News
Last Updated: 07/04/18 10:36pm
Jurgen Klopp says "everybody thinks" Mohamed Salah will be fit for Liverpool's game at Manchester City.
However, the Liverpool manager refused to confirm whether he would have his top scorer available in midweek after Salah missed the 0-0 draw with Everton on Saturday.
He suffered a suspected groin injury in the 3-0 win over City on Wednesday, and Klopp explained he could not risk Salah ahead of the Champions League quarter-final second leg next week.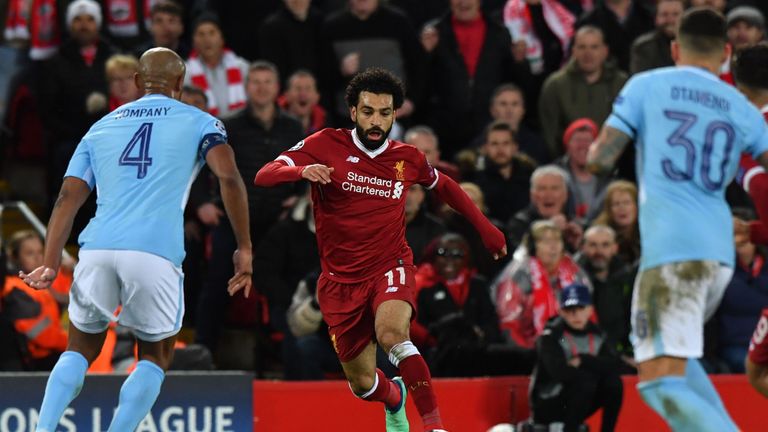 Speaking before the draw at Everton, he said: "He (Salah) is injured. I don't think it is really serious and hopefully he can be available for Tuesday. But for today he wasn't available.
"It's the same with Andy Robertson. Roberto Firmino is out - he has played a lot of games for us and we have two fresh strikers so that makes sense to make that change.
"I always think about how we can win the next game and we need fresh legs for that."
Following the draw at Goodison Park - which leaves Liverpool third in the Premier League and 11 points ahead of fifth-placed Chelsea - Klopp refused to confirm whether Salah would be fit for the trip to the Etihad.
He said: "That's what everybody thinks but we will see.
"I don't get a ticker every five minutes of how he feels. So I don't know."