Liverpool boss Jurgen Klopp questioned both the officiating and the quality of the pitch after his side threw away a two-goal lead to draw 2-2 with bottom-of-the-table West Bromwich Albion on Saturday.
The visitors appeared to be cruising towards a 2-0 win at the Hawthorns after goals in each half half-time from Danny Ings and Mohamed Salah.
However, West Brom scored twice in the final 11 minutes through Jake Livermore and Salomon Rondon to dent Liverpool's top-four hopes, with Klopp furious at the full-time whistle.
The German thought the visitors should have been awarded a second-half penalty after Ings was taken out in the box by Craig Dawson, while he also wanted Ahmed Hegazi sent off after a first-half clash with the same player.
Klopp, though, was most unhappy with the state of the pitch at the Hawthorns, claiming it was too dry and should have been watered at half-time.
"I was not happy with the pitch, you can imagine that. It was a difficult game, especially after the pitch got drier and drier," he said. "West Brom obviously decided not to water the pitch in half-time again. And it was quite difficult.
"Then we had the situation early in the second half, Ings in the box, you saw the pictures - it could be a penalty. And the situation with Hegazi and Ings, I do not know…
"You need a little bit of, not even help, only the right decision. So that is twice not…"
And Klopp reacted angrily when asked by Sky Sports reporter Patrick Davison what difference watering the surface would have made.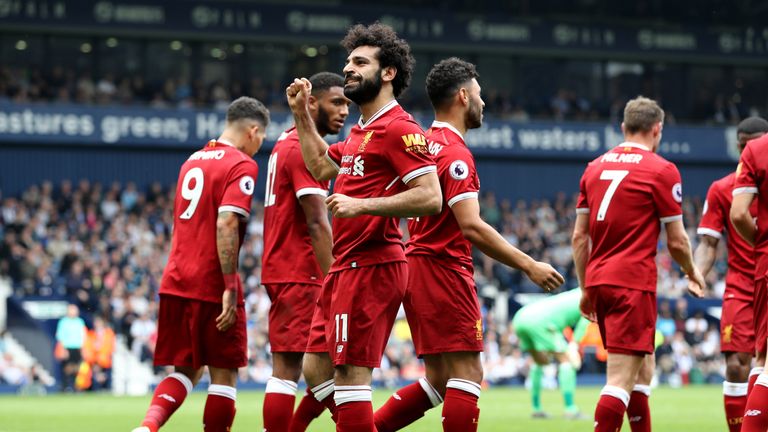 "You proved you never played football obviously," he said. "It makes a massive difference. If the pitch is dry, you can pass the ball not really through three or four yards. That is for all teams in the world, if they play football.
"If you do it like West Brom, the ball is constantly in the air and you do not need a wet pitch. But that is how it is and we have to deal with that.
"And they can do it next year, playing football with a dry pitch in the Championship. So that is how it is and we have to deal with it.


"My analyst showed it to me [Hegazi's punch on Ings]. I do not have to say anything about that. I do not know why he did it, there was no reason for that, but he did it.
"And with the penalty situation, people were laughing at Ings that he goes down in that situation, nobody can stand on their feet in that situation.
"We know what we are responsible for, but with the number of games, stuff like that, and then you need only the right decisions. Not on your side, not that, only the right and then everything is fine at the end and we win here 3-0 or 3-1."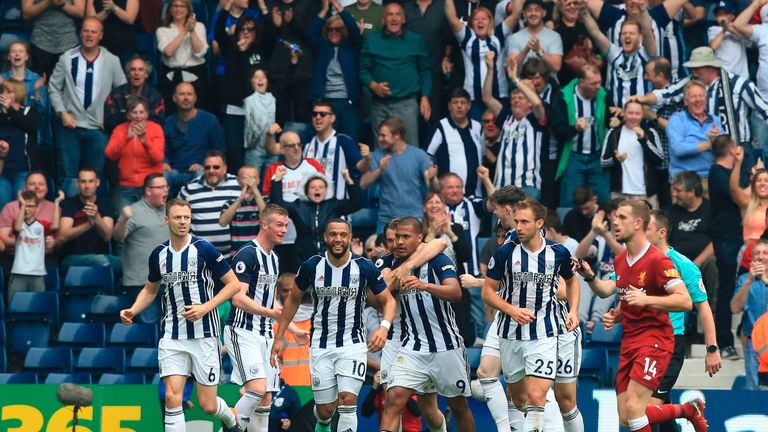 The infuriated Liverpool boss was not finished there, claiming goalkeeper Loris Karius was being blocked during set plays throughout the match and that the free kick leading to West Brom's 88th-minute equaliser should not have been given.
"The whole game, the block on the goalkeeper - I know everybody likes it in this country, but it makes life quite difficult for a goalie in these situations," he said.
"And everybody knows they want set pieces in the last few minutes and the ref [Stuart Atwell] gave it in the corner with Joe Gomez, but everybody told me it was not a foul. And that makes life not easier.
"For the second goal what I heard from what my guys told me, it was not a foul, so that was the only chance they could have in a situation like that."