Sean Dyche insists Burnley are finding new ways to attack
By Gerard Brand
Last Updated: 22/04/18 5:55pm
Sean Dyche is very pleased with the way Burnley are finding different ways to attack in recent weeks following their 1-1 draw with Stoke on Sunday.
Burnley are seventh in the Premier League under Dyche, and are set to compete in Europe for the first time since the 1960s, but could not get past relegation-threatened Stoke at the bet365 Stadium.
Regardless, Dyche was delighted with the way his side attacked, and says they are not as one-dimensional as some would assume.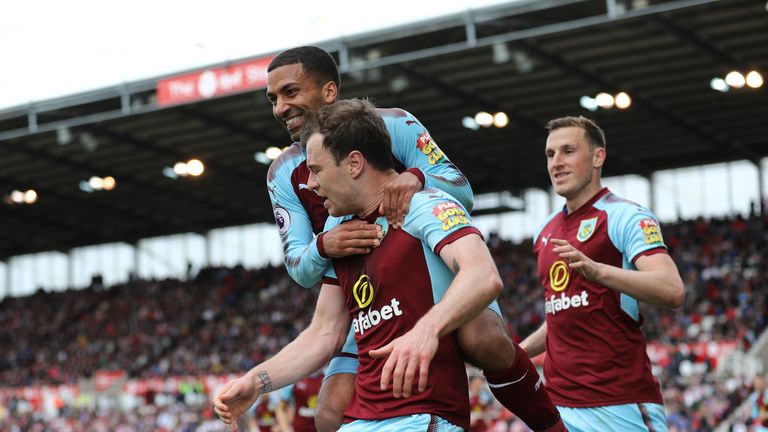 He told Sky Sports: "I'm very pleased with the mentality, very pleased with the play. I think we're beginning to find a different way of playing which can be more effective. Definitely we're scoring more goals recently, creating more chances.
"Overall the season has been a very strong one for us, the building process continues. We know where we're at, we know we're not the real deal and have to fight for everything we get, and we certainly did that today.
"It's a very, very tough division. Every time a team sets a new marker, the club and fans can expect more very quickly. For some clubs, that mid-table idea loses its attraction, but trust me it's attractive to me and our fans
"We certainly don't think about next season like it'll be a walk in the park, and we're ready for the challenge."
Dyche, whose Burnley side are 13 points better off than last season with three games still remaining, also reiterated how strong the mentality is at the club.
"It was mainly about us staying focused on our own run. We didn't want to get wrapped up in the feel of the game, it was billed as a must-win for them.
"There's no lack of mentality here. The players give everything to win the game. I've said all season, we continue to mature as a side and we take nothing for granted, and we certainly didn't come here taking anything for granted. We've had to work very hard for a point here."