Former Tottenham striker Jurgen Klinsmann has described Harry Kane as the "complete" player and praised the club's environment for allowing him to flourish.
Klinsmann quickly became a cult hero during his time at White Hart Lane, scoring 29 goals in their 1994-95 campaign before returning for a second spell in 1997-98.
The German, who tasted World Cup and European Championship glory during his career, spoke of his admiration for Kane and his development at Spurs, with the 24-year-old their record goalscorer in the Premier League on 105 goals.
"I'm a big admirer of Harry," Klinsmann told the club's website. "He's very complete in his game.
"He can score with his left foot, right foot, his head and he's a great passer of the ball. He's a great connector as well, a little like Teddy was. He was always complete as a player as well.
"I'm even happier because he comes out of that great culture created by Spurs, a product of the academy. That makes you super-proud because you feel even more connected with him.
"I just think that the foundation of every club in the world is its own products, its own players.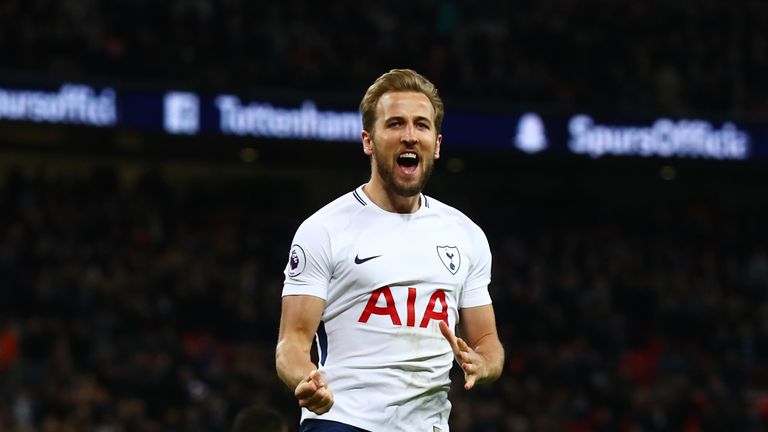 "He's down to earth because he grew up with this balance and the hard-working, grounded environment at Spurs. That makes him who he is and of course, he's worked tremendously hard for it.
"I always say to people 'you are a child of your environment' and Harry is certainly a child of the Spurs environment. That makes me really happy."
Kane currently trails Mohamed Salah by four goals in the race for the Premier League Golden Boot, but will look to close the gap when Spurs travel to West Brom on Saturday.
The England striker has won the Golden Boot in the previous two seasons - only Alan Shearer (1994-95 to 1996-97) and Thierry Henry (2003-04 to 2005-06) have claimed it three seasons in a row.