Cesc Fabregas criticises Chelsea forwards for too many missed chances
By Sky Sports News
Last Updated: 08/05/18 10:24pm
Cesc Fabregas has criticised Chelsea's forwards, suggesting the team have missed out on several points because of too many missed chances.
Antonio Conte has regularly accused his strikers of being wasteful in front of goal, and said after a disappointing draw against West Ham last month, "this game describes very clearly our season".
Midfielder Fabregas believes Chelsea's recent upturn in form - they are on a five-match winning streak - shows they have improved in front of goal, but bemoaned their struggles earlier in the campaign.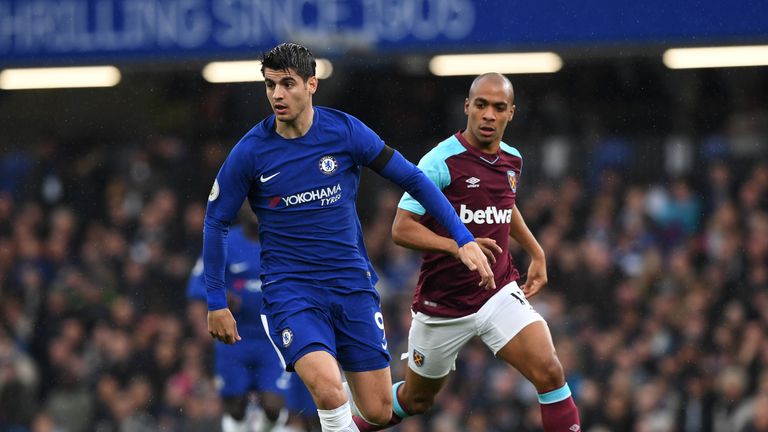 He said: "We are taking more chances because we are winning, and that's the most important. I think defensively as well, we have been keeping clean-sheets.
"But the biggest regret this season, it's been up front, not taking our chances. We have had many, many chances to score in games - to win games that we didn't win.
"We could have won more if we had been more clinical and that's been our weakest point this season."
Alvaro Morata has been Chelsea's most used striker this season, but he has managed just 15 goals in 45 matches in his debut campaign at Stamford Bridge.
He has featured less, however, since Olivier Giroud signed from Arsenal - and Fabregas had praise for his fellow former Arsenal player.
He said: "Oli is helping us a lot in certain things that maybe we were lacking.
"The most important is he is scoring big goals which is what we ask - especially me as a midfielder. This is what we want - the strikers put their chances away and make the team win points."
Chelsea play their penultimate game of the season at home to Huddersfield on Wednesday - live on Sky Sports Premier League - knowing they have to win their remaining matches and hope Tottenham or Liverpool slip up if they are to qualify for next season's Champions League.
As defending champions, Fabregas acknowledges Chelsea should have performed better this campaign, saying: "We haven't done well enough in trying to retain the title. It's true that we expected to do better.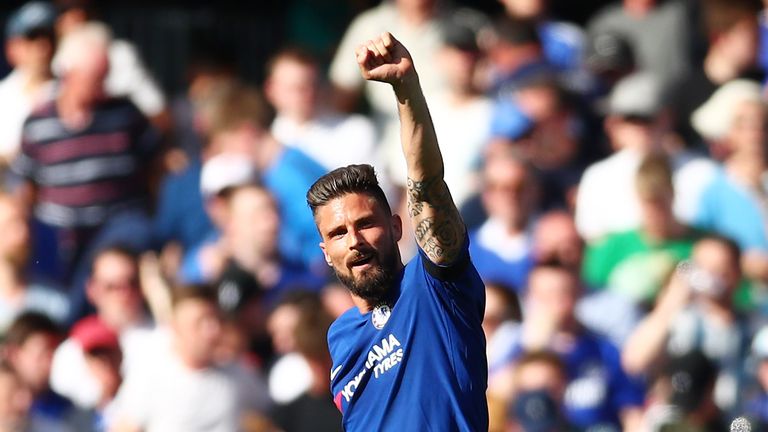 "The reality is that up until mid-January we were good, in a strong position in basically all competitions.
"But Man City have gone into another level this year. They have been playing very well. They didn't give a chance - the same way we didn't give anybody a chance last year.
"Congratulations to them, and next season we must make sure we come back stronger than ever."
Fabregas had a warning for the newly-crowned champions though, insisting: "I never said they were invincible. Next year it will be all different."