Outgoing Manchester City midfielder Yaya Toure says he is not ruling out a move to Manchester United as he looks towards the next move of his career.
The 35-year-old announced earlier this month that he would be leaving the Etihad after eight years with the club, but does want to keep playing elsewhere.
In an interview with the Manchester Evening News, Toure has not ruled out a move to local rivals United, who are looking to replace the experience of Michael Carrick in the middle of the park.
When asked about the retiring midfielder, Toure said: "Yeah he just left. Let's see, let's see. I don't rule big teams out. The big teams are very important for me. What they want to achieve, the way they want to go, for me is very important.
"I want to go somewhere I can win and achieve. It's going to be hard one day to play against City, but I have to do that. It is part of my job.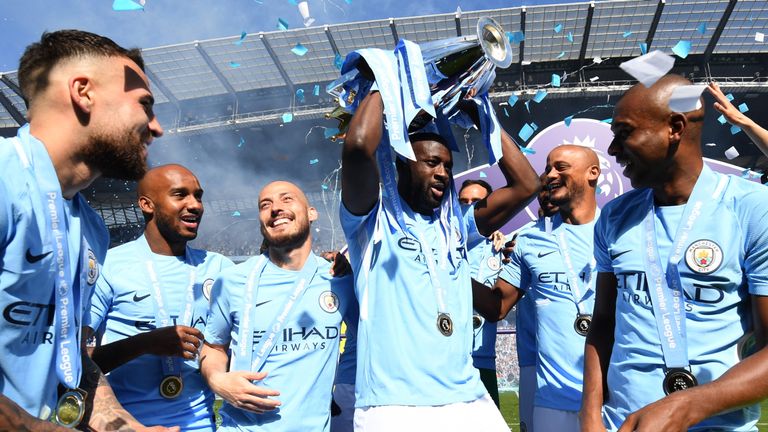 "I've been playing football for such a long time, I'm no good in the office or something else. I am good in football.
"To see myself at a different club is going to be difficult. I have been such a big part of City for such a long time now. I just want to say that definitely I will continue to play at a high level - Champions League or Europa League.
"I want to play two more years. They have to be in the higher level and then I can do something else."
Toure has previously spoken about it being the right time to leave Man City having won seven major trophies during a successful spell at the club.
"After such long service like that, eight years, it is not easy," Toure said in an exclusive one-on-one chat with his former Barcelona team-mate Thierry Henry for Sky Sports. "It will be sad because I will miss my team-mates.
"If you see everything throughout my career, all the personal trophies I have been able to achieve have only been at City, because they give me such belief in myself.
"And make me achieve another level because the club have been so good to me and the fans have been good with me.
"But I think it is time to change the chapter and I will be very delighted and open to see who will get my service and I will continue my job."