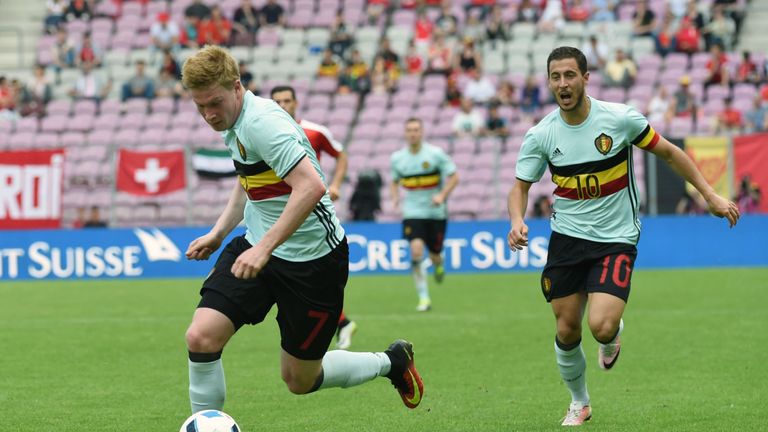 Kevin De Bruyne admits he is concerned about Belgium teammate Eden Hazard being a target by the opposition at the World Cup but says it can be used to their "advantage".
Hazard limped off in the 4-1 friendly win over Costa Rica with a dead leg after receiving several heavy challenges.
De Bruyne has urged the 27-year-old to "stay calm" when other players are aggressive towards him in Russia.
"If you are good then people try to kick you," De Bruyne told the Telegraph. "He is in a position where a lot of people are around him and you get kicked.
"Even if he gets kicked we get a free-kick, an advantage, and they get a yellow, so it is positive. You need to calculate what is coming.
Inside Belgium with Eden Hazard
"You try to stay calm as much as possible. Sometimes that isn't easy but you just try."
Despite coming off against Costa Rica, Belgium head coach Roberto Martinez brushed off concerns he could miss the start of the tournament saying there was "nothing to worry about".
"He's very strong, he just had a dead leg towards the end of the match," he said.
Belgium's Group G campaign begins on Monday against Panama before they face England and Tunisia.