Nizhny Novgorod: The 'secretive hub' now welcoming England fans
By Alex Marrow
Last Updated: 22/06/18 10:44pm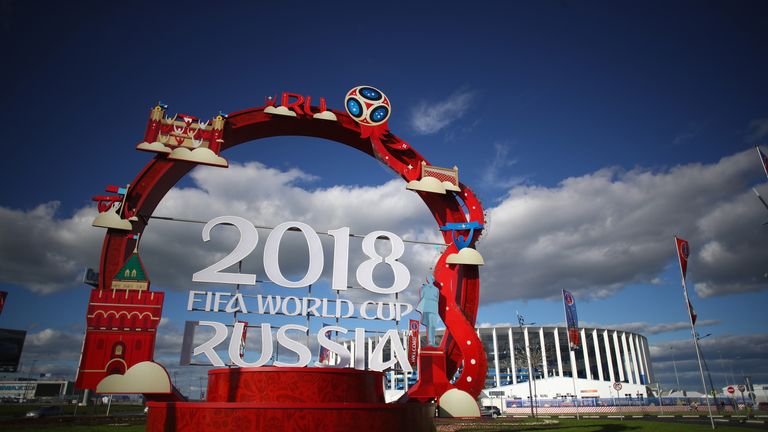 England continue their World Cup campaign against Panama in Nizhny Novgorod on Sunday. The once-secret city has opened its arms to visitors as Alex Marrow, part of the Sky Sports News team in Russia, reports.
At the height of the Soviet Union, the prospect of Nizhny Novgorod's streets being packed with foreign football fans was unimaginable.
A centre of Soviet military production, Gorky, as it was known from 1932-90, was closed to foreigners and a secretive hub of the communist machine.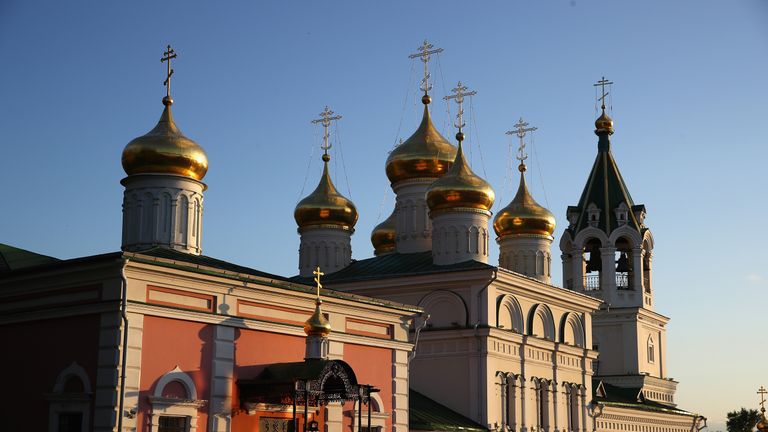 Almost three decades on, Russia's fifth largest city is not only open, but awash with colour, as the World Cup comes to town.
Hopeful England and Panama fans are replacing the throngs of crestfallen Argentines and delighted Croats ahead of Sunday's Group G clash and the mood is buoyant.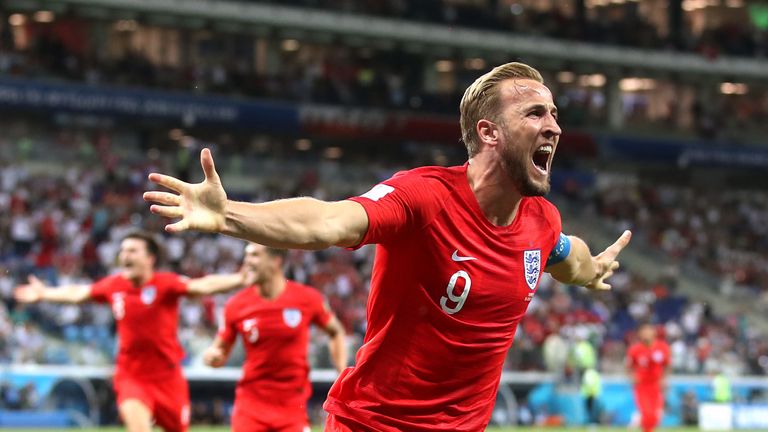 Martha Arango, head of corporate communications at McDonald's in Panama, is travelling with the 11 mascots for Panama's England game and is very impressed with her first experience of Russia.
She said: "It's spectacular, it's a beautiful country. It's better than I expected, much prettier.
"When you come and see a country with such advanced infrastructure, amazing architecture, such clean streets, and well-educated people, you can only have a positive reaction."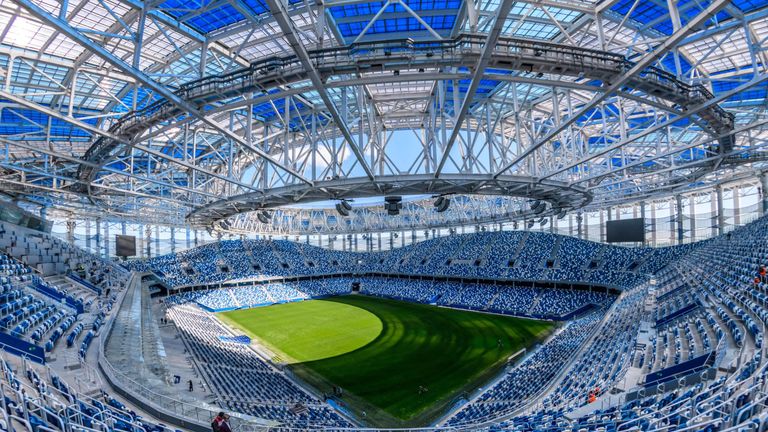 The city's purpose-built 44,899-seater stadium and glossy new airport terminals are evidence of that World Cup infrastructure, but stroll around Nizhny and its past shines through in onion-domed churches, wooden houses and the 500-year old Kremlin fortress.
Such is the Soviet Union's indelible imprint on world history, it can be easy to forget that Nizhny Novgorod is almost 800 years old.
The year Nizhny was founded, 1221, is engraved into the paving slabs in the centre of town, and the city has shown superb resilience since then, surviving Mongol occupation in the 13th century and rebuilding after extensive damage at the hands of the Luftwaffe in World War II.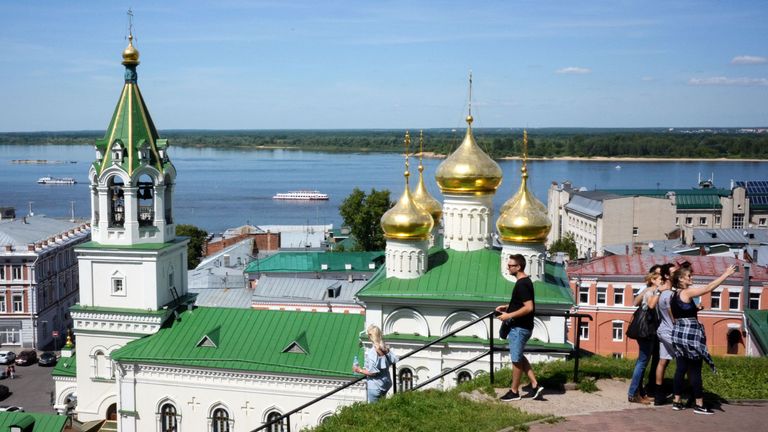 The trade capital of the Russian Empire during the 19th century and now home to thriving engineering and technology industries, there is far more to Nizhny than a formerly closed city now open for business.
Vladislav Shornikov, a taxi driver, remembers life in Nizhny before and after the fall of the Soviet Union.
He said: "It never felt closed to us. As Russians we could always travel around the country and Nizhny has always been a popular destination.
"But everything was limited back then, there weren't many shops, which is very different to now.
"Of course, there is a big difference between now and the 1990s. Life has become less limited."
The unemployment rate in the surrounding region is 4 per cent and even lower in the city, and according to Mr Shornikov, the World Cup has played an important part in keeping employment high.
He said: "Of course hosting the World Cup is good news for the city, for the whole country as well.
"The roads are so much better than two years ago and the government has spent money on improving the airport and hotels as well.
"Salaries aren't high, but unemployment is low, which is very important."
Named during the Soviet Union after the writer Maxim Gorky, whose adopted surname translates into English as 'bitter' and who was a notorious critic of the Tsarist regime, newcomers to Nizhny could be forgiven for having a negative perception of the city.
But the enthusiasm of locals and the warm summer weather should go some way to alter any such impressions.
Indeed, England and Panama will face off on Sunday in 30-degree heat, just a stone's throw away from the confluence of the Volga and Oka rivers.
The long, central walkway, Pokrovskaya Street is full of bars and restaurants welcoming fans from all nations.
For any visiting supporters, they would do well to look beyond Nizhny's Soviet image and instead see a penchant for industry and Russian hospitality that has endured for almost 800 years.
Closed for a brief period, Nizhny has almost always been open to trade and people, something those foreign visitors will discover.
Follow England v Panama with our live blog on skysports.com and the Sky Sports app.