Gary Neville says England's World Cup performances 'lifted everyone'
England beaten by Croatia in World Cup semi-final in Moscow
Last Updated: 12/07/18 10:05am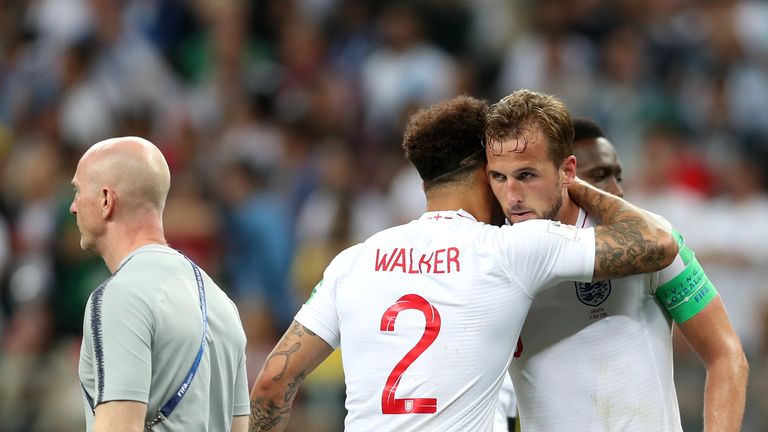 England's performances at the World Cup have lifted English football, insists Gary Neville.
Gareth Southgate's side were knocked out in agonising fashion on Wednesday night, going down 2-1 in extra-time to Croatia in the semi-final in Moscow.
But England exceeded expectations in getting to the last four having gone out at the group stage four years ago in Brazil, and Neville found the positives following the heartbreak.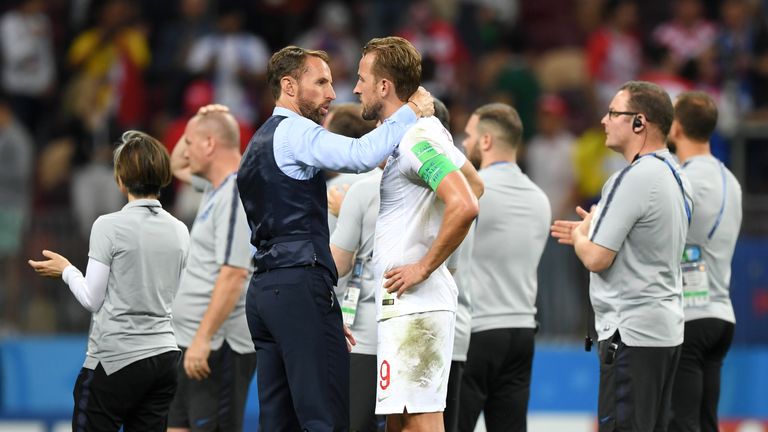 Speaking on ITV, Neville said: "This team have taken us to a place we never thought we'd ever imagine we'd get. England had never overachieved, but this team have in reaching the semi-final. They've taken a nation with them. I never thought we'd see the scenes in the fan parks.
"We did say before the game that these lads will have to take the opportunity now as it may never happen again. All I hope as I look at them now is that they get another opportunity as huge as this again.
Croatia 2-1 England
As it happened
"The youth teams have done well and have started to win tournaments. English football has taken an absolute battering over the years, on and off the pitch, it has been ridiculed.
"I have to say, for the first time this is an England team that for the first time have played with some level of composure and control in games, it has been high quality, and good watching them.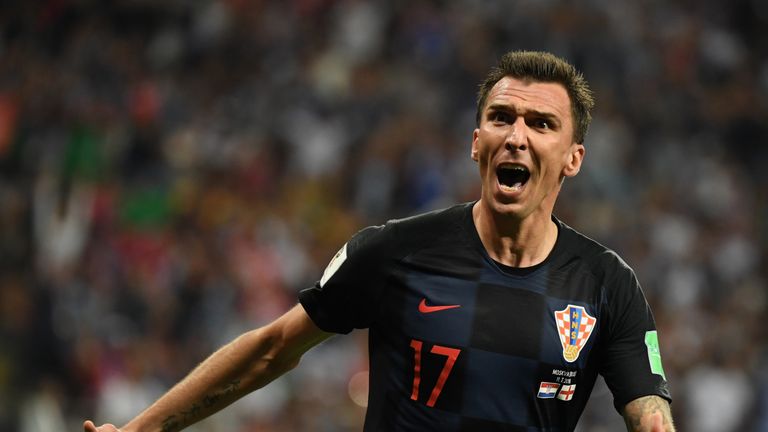 "But the reality of it is, you think of the Premier League, 30 per cent are English. English coaches don't get the top jobs in England. I just hope this has put more faith in English football. This has lifted everybody.
"They're the youngest team in the tournament, I hope they have the opportunity again with 20 minutes to go from a World Cup final. They've brought everyone with them. Three weeks ago, there wasn't even a connection with the England football team. People looked upon it with some sort of despair. Now, everyone has loved the last three weeks and everyone can be proud of that."
Neville was part of the coaching staff as England departed Euro 2016 in the last 16 against Iceland in France, and says the progress Southgate has marshalled has been outstanding.
"There's no doubt there's been progression from two years ago against Iceland," he said. "The players found it difficult to cope with the pressure in that game. This team can now cope with better moments and better pressure.
"Gareth has been fantastic and he'll be so disappointed. He was there in '96, and he will want to make sure that we're here again."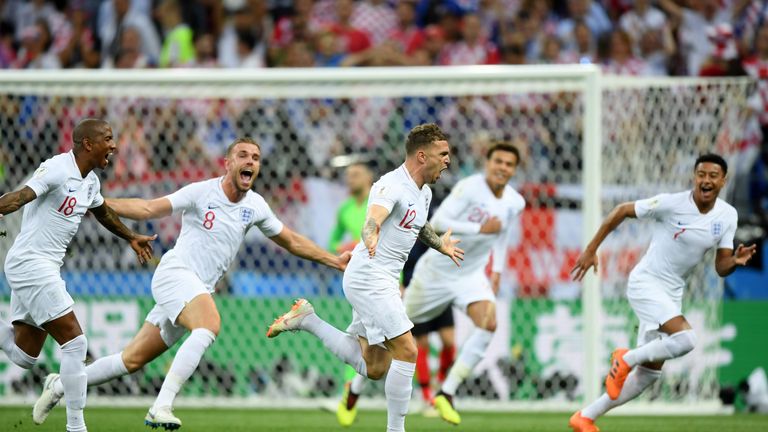 Though Kane is likely to end the tournament as top scorer, Neville believes he may have been carrying an injury since the last-16 stage.
Kane did not look at his blistering best in Moscow, and Neville said he'd be surprised if it did not emerge that he was not 100 per cent fit.
"I'd be amazed if we didn't learn in the next few days that Kane wasn't carrying an injury since the Colombia game. I'd be amazed," he added.
"He wasn't even moving around in the second half against Colombia. Against Sweden he was static. It's not an excuse, he's just not looked right."