The Super Sunday panel had some strong opinions on Newcastle's tactics as they were beaten 2-1 by Chelsea at St James' Park, registering just 19 per cent possession.
Manager Rafa Benitez came out in defence of his side's willingness to soak up pressure against the Blues during the defeat, citing injuries to key players including Jonjo Shelvey and Jamaal Lascelles.
But Sky Sports pundit Jamie Redknapp said the possession statistics were embarrassing, while Graeme Souness believed the players will feel they could have expressed themselves more.
Chelsea snatch win after controversy
As it happened
Former Newcastle striker Shola Ameobi was in the studio and said Benitez must find a balance between defence and attack, particularly at St James' Park. Even Chelsea manager Maurizio Sarri, who came up against Benitez in Serie A, admitted his surprise at the tactics…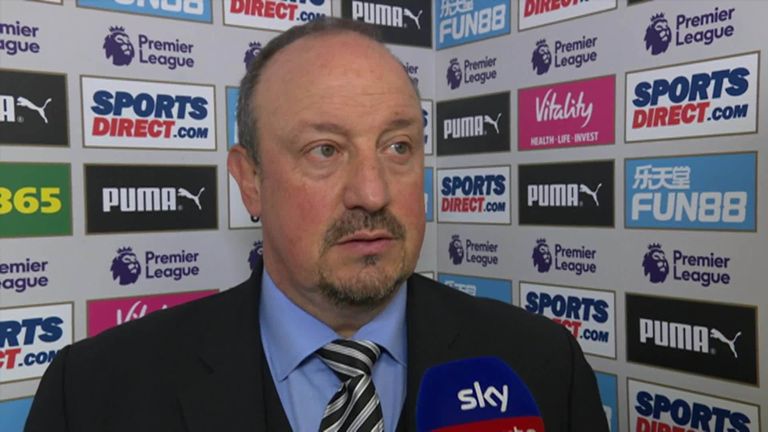 "I was surprised. I have never seen in Italy Benitez with five defenders. So at the beginning, I was really surprised."
Read more of the pundits' thoughts below…
"Rafa must find balance"
Shola Ameobi: "It's a hard one because they've nearly come away with a point there. Rafa has always played a certain way, we all know that. I think the frustrating thing in the dressing room [will be] the way we played against Tottenham in the last home game.
"We took the game to them, you've got players that can do that. To revert back to that defensive shape will be frustrating to some of the players, but Rafa is the manager, he understands he has limitations in his team, and when he comes up against top sides like Chelsea - who I personally don't think are a better team than Tottenham were - he just felt today that was the right way to go.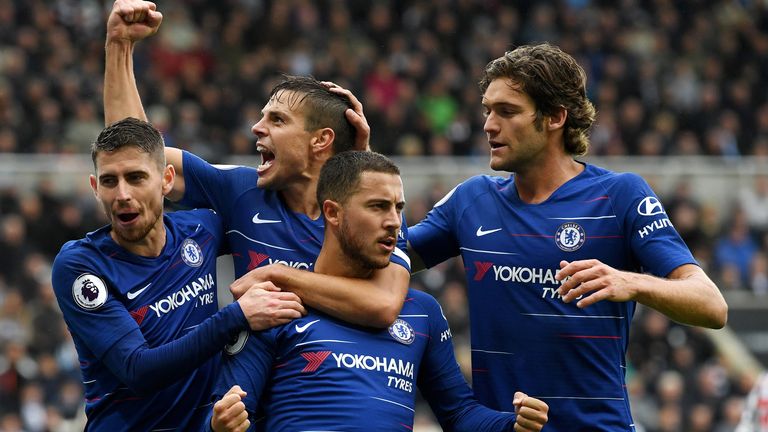 "At some point in the game you have to do that, especially if you're soaking up so much pressure, there has to be a release valve, because eventually you're going to lose a goal. That's what has happened.
"I guess for Rafa it is finding the balance."
"Possession stats embarrassing"
Jamie Redknapp: "I don't buy into those tactics. I have to be honest. If you're going to Stamford Bridge, the Etihad, against a great side, by all means, by hook or by crook. But not at home. The possession stats are embarrassing.
"If you're a Newcastle player in that dressing room, you're embarrassed. Because you feel, we've not given our all there, we're much better players.
"A bit like how Wolves played against Man City. Technically I'd say Wolves are a better side, but at least they had a go. You could see the crowd, the atmosphere, it was an enjoyable experience to watch it, especially at home.
"I think here [at St James' Park] you've got a duty to turn the fans on, get them going."
"I'd rather lose 3-0 having a go."
Graeme Souness: "If they had done that away from home, I think it would have been more acceptable. If you're a player, I think you'd rather lose 3-0 having a go than lose the way they lost today."
"It's the manager's prerogative to set his team up the way he wants to play. His job is to get the best out of the group of players he is working with. He felt it was the best way today.
"Inevitably, when you sit that deep, there is going to be a great deal happening around your box. You're relying on lady luck to be with you that day.
"To a point, their plan worked perfectly. But the players in that dressing room will be feeling sore right now, because I think they would have preferred to lose 3-0 having a right go, to try to win the game."
"This is a great place if the team are on the front foot. The way they get behind them, it's a joy to be here. That may have happened half a dozen times today in 90 minutes.