Carlos Carvalhal wants England return for next management job
Former Swansea boss also backs Jose Mourinho to turn things around at Man Utd
Last Updated: 18/10/18 5:11pm
Carlos Carvalhal says he wants to return to England to continue his management career.
The Portuguese parted company with Swansea after the club's relegation last season, and took a break from football due to "a family problem" with his father.
The former Sheffield Wednesday and Besiktas boss is now ready to return to management, with "unbelievable" offers from various clubs, and would like to take up a job in England.
"When I finished my contract with Swansea, in that moment I had some opportunities to come back to England, but was very sad to reject because I can't because of the situation with my father," Carvalhal told Sky Sports News.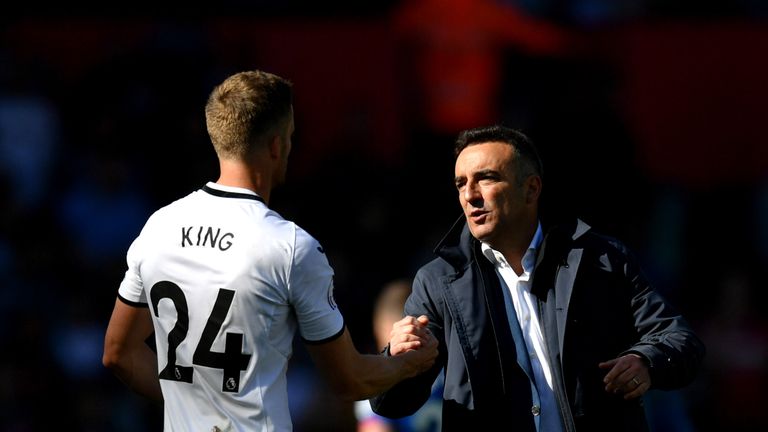 "So situations that two years before maybe I'd come to England swimming to accept those situations [offers] but I must refuse first of all because I must do that.
"But during this period, especially this month when I'm back to the market, it's unbelievable. Different countries, different clubs in different leagues. But my preference is to try and come back to England, which is why I refused all the situations so far."
Carvalhal also spoke about the recent scrutiny Manchester United manager Jose Mourinho has been under, with the United boss claiming there was a "manhunt" against him despite the backing of the club's board.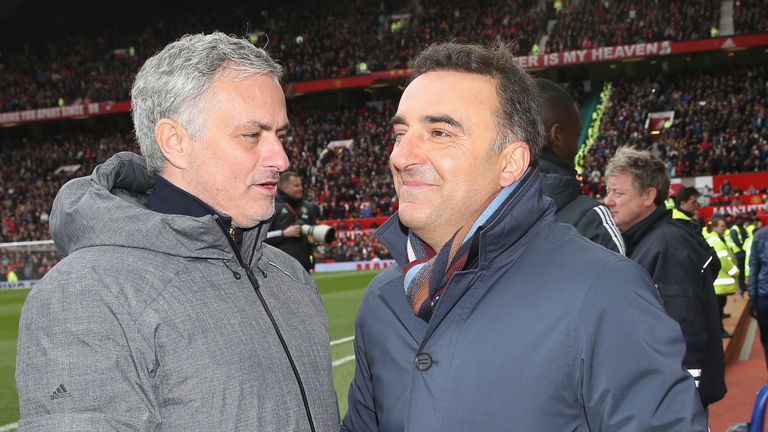 Carvalhal believes Saturday's game against Chelsea, live on Sky Sports, is a good opportunity for his fellow Portuguese, who he spent time learning under while at Chelsea, to turn things around.
"The problem for him, for Pep Guardiola, (Maurizio) Sarri or me, is our worst enemy is expectations," added Carvalhal.
"When expectation is very high and you play in England and the teams that you play against are really very strong, Man City, Liverpool, Tottenham, Arsenal and so on, it makes thing more difficult.
"So they have a negative moment around him [Mourinho] which is normal when a big club doesn't win games and concedes goals.
"Now, in my opinion, he has a very good opportunity. You play a little as underdogs against Chelsea on Saturday, because everyone expects that Chelsea will win and you'll play against Juventus afterwards in Champions League.
"It's a good time for him to turn things and we know that he can do that, he can turn everything but let's see."