David Ginola believes life has given him a "second chance" after surviving a heart attack and ponders "every day" why he survived.
Monday Night Football guest Ginola was clinically dead for eight minutes during a charity match in 2016 after suffering a cardiac arrest on the pitch before he successfully underwent quadruple bypass heart surgery.
The former France midfielder, who played for Newcastle, Tottenham, Aston Villa and Everton, now wants to spread the importance of learning CPR in an attempt to save more lives - just as the procedure saved his own.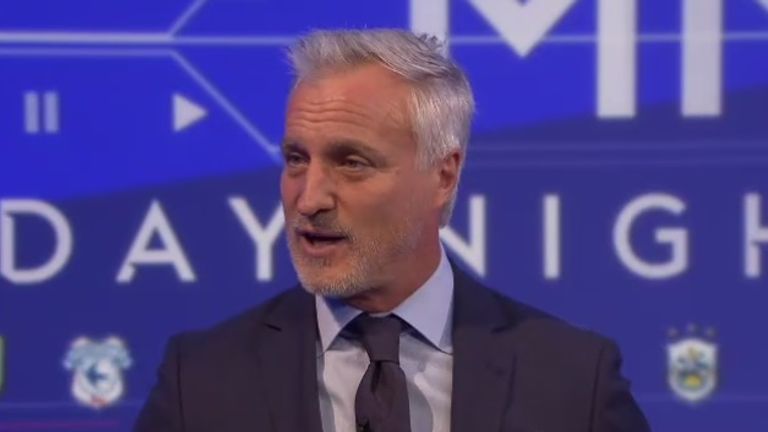 Glenn Hoddle is currently recovering from a heart attack after he collapsed in October, Soccer AM star Tubes suffered a cardiac arrest in February while Ray Wilkins died of a heart attack in April.
On Monday, Northampton defender Leon Barnett was advised to retire from football because of a heart condition.
When asked how he felt two years on from his own experience, Ginola told Sky Sports: "Completely fine? No. After that, the main thing that stays in your mind, psychologically, is why you are still there.
"Surgeon saying 'well, nine people out of ten will come out of the hospital dead', so why are you still there. Why does life give you a second chance? All of those questions are massive every day.
"You find yourself in a position where you try to understand why you are still there. Maybe you are on a mission to make people understand the importance of how to perform CPR.
"Many few people know how to do it. If you ask 100 people, maybe 10, 20 will know how to do it.
"We need to improve that. We need to inform people. It could save hundreds, thousands, millions of lives."
Click on the video at the top of the article to learn how to perform CPR with Ginola, Jamie Carragher and MNF presenter David Jones.