Stonewall FC win at Wembley in historic Rainbow Laces match
Stonewall FC beat AFC Wilberforce Wanderers 3-1 in first regular-season non-league match to be played at national stadium
By Sky Sports News
Last Updated: 07/12/18 11:50am
Players from the UK's first gay football club Stonewall FC have described "a dream come true" after an historic win at Wembley.
Playing under a rainbow arch at the home of English football, this was not just any victory for Stonewall FC in their regular Middlesex County Football League Division One (Central & East) fixture against Wilberforce Wanderers.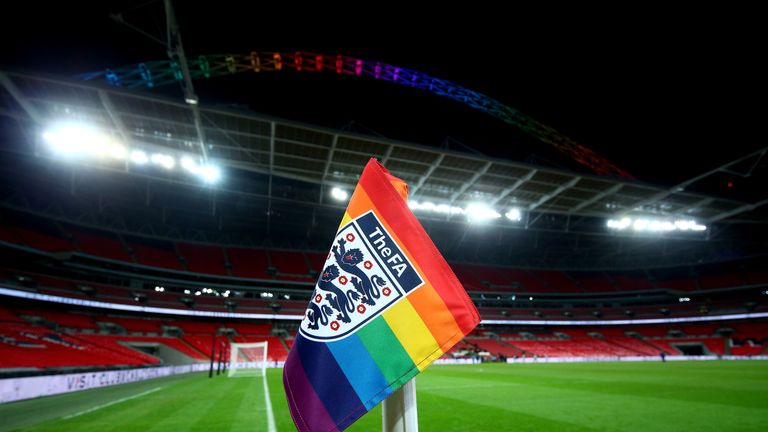 The team - now the world's most successful LGBT-inclusive club - were invited by the FA to play the game at the national stadium to mark their new partnership with the LGBT equality charity Stonewall, which organises the Rainbow Laces campaign for inclusion in sport.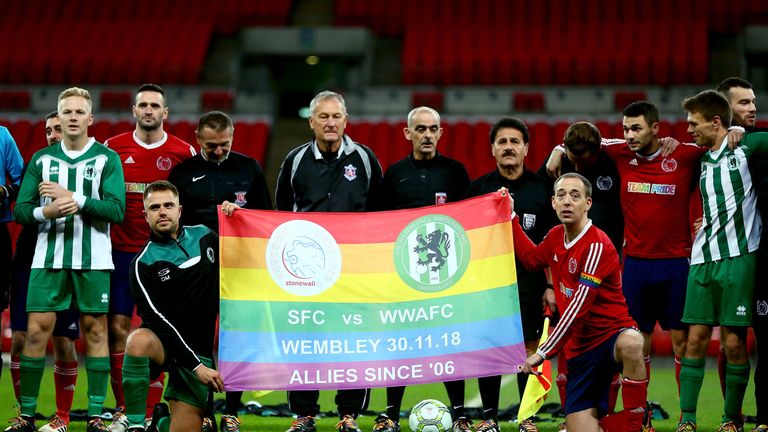 Mike Sholly, one of the goalscorers in a 3-1 win, told Sky Sports News he hoped playing the match - in the 12th tier of the English football pyramid - at Wembley would inspire some of the 1,054 fans in attendance and those following the media coverage.
"It's a dream come true," said Sholly. "Growing up myself, that was something I lacked. I never thought in a million years that an occasion like this would ever happen.
"I hope that any people watching this and who feel they identify as LGBT, I hope that they think they can do this as well."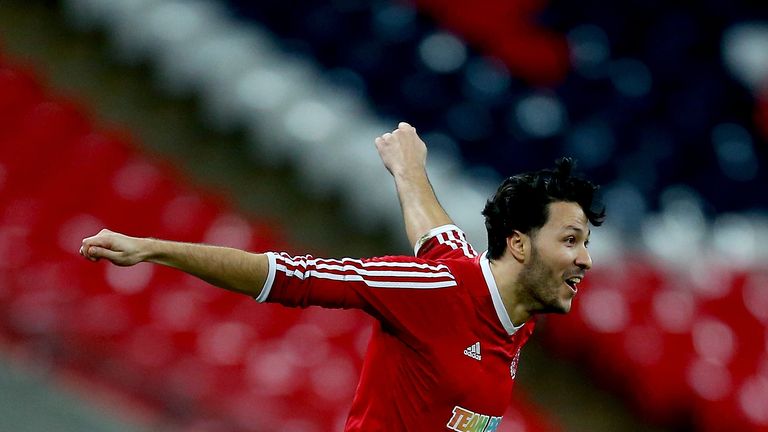 The historic fixture was the pinnacle of a 28-year journey for the football club, according to another of their players, Jamie Feldman.
"It's huge. For the FA to give us the opportunity to show that it means something to be a team that we are - an LGBT team - and to play on that pitch... it means everything," he said.
"It's the world."
Sky Sports is a member of TeamPride and supports Stonewall's Rainbow Laces campaign, which is currently receiving its annual activation across British sport to December 7.
Contact us at Sky Sports if you'd like to share a story to help raise awareness around LGBT inclusion.