Kick It Out and Chelsea release film urging fans to report antisemitism
By Art de Roché
Last Updated: 03/12/18 4:42pm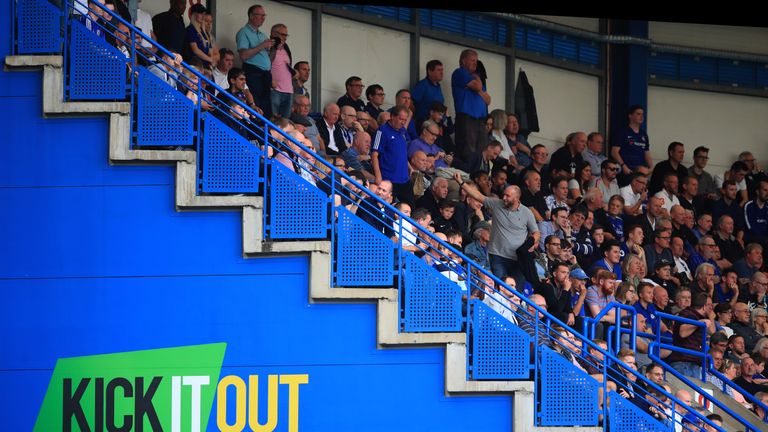 Kick It Out, with the support of Chelsea and Eni Aluko, have released a short film aiming to tackle anti-Semitic abuse in football.
The short film was developed as part of Chelsea's wider campaign to challenge antisemitism in football.
It follows Kick It Out statistics from the 2017/18 season which revealed 10 per cent of all discrimination reports they received in 2017/18 related to antisemitism.
Aluko, who left Chelsea Women for Juventus Women in the summer, spoke about her role in the film.
"The problem of antisemitism in football isn't as widely discussed as it should be," she said. "But Chelsea and Kick It Out's work is shining a spotlight on the issue, and this hard-hitting film will play a big part in that.
"Jewish people have always been part of the football community, on and off the pitch, so it's essential we talk about antisemitism and the impact it can have on the Jewish community, the game and society as a whole.
"I'm proud to play my part in that conversation."
Kick It Out's head of partnerships, Keeley Baptista, said: "We are pleased to support Chelsea FC's wider work around antisemitism - it has no place in football and must be reported. It is the work of all of us to do our part and ensure it is eliminated from the game."
In their aim to tackle discrimination in football, earlier this year, Kick It Out released a training guide for match-day stewards to help improve awareness of antisemitic behaviour alongside the Community Security Trust.
A Kick It Out statement added: "Antisemitism remains a serious issue in football and wider society. In recent years both organisations have recorded notable increases in the number of antisemitic incidents occurring in England.
"We believe the booklet will provide vital education for stewards and safety officers across the country to understand, identify and tackle antisemitism in football stadiums.
"We urge all EFL clubs to utilise this resource and ensure match-day staff are fully prepared and trained to deal with any abuse that may take place."