Jose Mourinho sacked by Manchester United: Third-season syndrome
Jose Mourinho has been axed after two-and-a-half years in charge
Last Updated: 18/12/18 8:58pm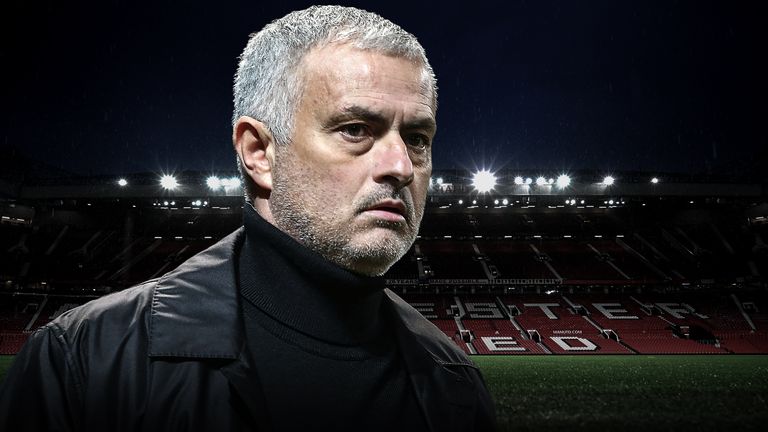 Jose Mourinho has been sacked by Manchester United following a torrid start to his third season in charge at Old Trafford.
The 55-year-old departs with United languishing in sixth place in the Premier League - 19 points behind leaders Liverpool following Sunday's 3-1 loss at Anfield. It is their worst start to a campaign since 1990.
For Mourinho, however, it follows a familiar pattern. At Chelsea, Real Madrid and Manchester United, we examine how third-season syndrome paved the way for his departure.
Chelsea (June 2004-September 2007)
After the unprecedented success of back-to-back Premier League Chelsea titles following the arrival of the self-proclaimed "Special One", the cracks began to appear during the 2006/07 campaign.
There were FA Cup and League Cup successes, but the drop in performances in the Premier League was clear as their win percentage fell from 76 per cent to 63 per cent and they surrendered their title to Manchester United.
Roman Abramovich's signing of Andriy Shevchenko from AC Milan had been met with resistance by Mourinho, and speculation citing a breakdown in his relationship with the Chelsea owner was rife throughout the campaign.
United reclaimed the title by a six-point margin, and while Mourinho lasted until the end of the season, the damage was already done. The arrivals of Steve Sidwell and Tal Ben Haim on free transfers typified a frustrating transfer window, and Mourinho left by "mutual consent" in September 2007. The Blues had only won three of their opening six league games.
Real Madrid (May 2010-May 2013)
There were clear parallels at Real Madrid. Mourinho was appointed in the summer of 2010 following his Champions League success at Inter. He won the Copa del Rey in the first season before a record-breaking La Liga triumph the following year, but things began to fall apart in season three despite the signing of a new four-year contract at the Bernabeu.
Madrid's win percentage fell from 84 per cent to 68 per cent in La Liga as they finished 15 points behind Barcelona, and Mourinho became increasingly combustible. His treatment of club stalwarts Iker Casillas and Sergio Ramos caused friction among supporters and players, and there were also feuds with Cristiano Ronaldo and Pepe, with the latter publicly backing Casillas.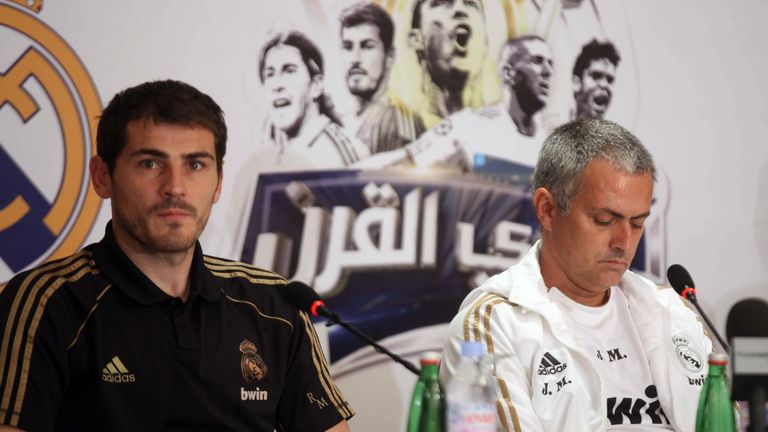 On top of that, Mourinho went to war with members of the Spanish press, became embroiled in an unseemly touchline brawl against Barcelona, and there was also extraordinary criticism of striker Karim Benzema. When an injury ruled out his preferred striker Gonzalo Higuain, Mourinho said: "If I can't hunt with a dog, I will hunt with a cat."
Mourinho declared that season the "worst of his career" after he was sent to the stands during a stormy Copa del Rey final defeat to bitter rivals Atletico Madrid, and he left the Spanish capital under a dark cloud despite having three years left to run on his contract.
Chelsea (June 2013-December 2015)
Mourinho's return to Chelsea brought more success to Stamford Bridge, with Chelsea winning a Premier League and League Cup double in his second season having finished just four points off the top in 2013/14.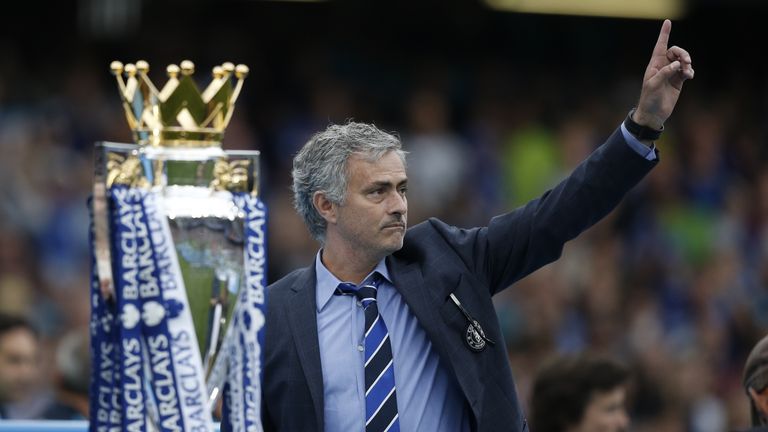 He then signed a new four-year contract shortly before the start of the 2015/16 season, insisting he intended to stay at the club for a "long time" and build on their success, but the warning signs were there during a frustrating transfer window in which Chelsea missed out on key targets.
The issues were clear on the pitch, too, with a chaotic 2-2 draw at home to Swansea setting the tone. Chelsea had Thibaut Courtois sent off that day, but the game was most memorable for Mourinho's furious reaction to physio Eva Carneiro running onto the pitch.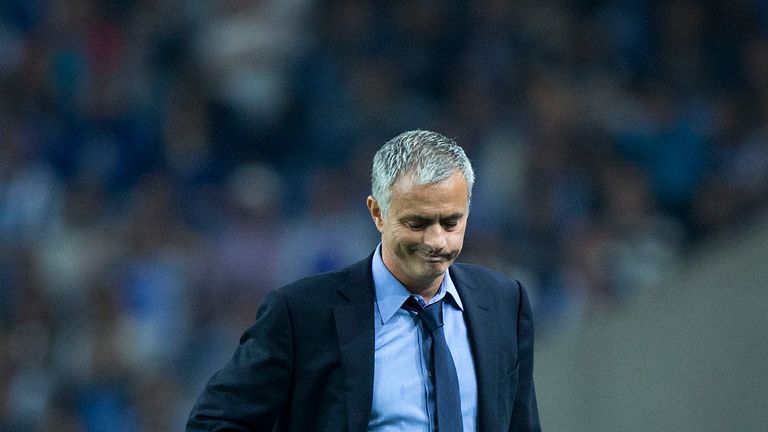 That incident cast a cloud of the campaign, and Mourinho's relationships with key players broke down, too. His departure was again described as a "mutual" decision by Chelsea, but there was little doubt that the situation had forced the club's hierarchy to act. Mourinho's plans to create a dynasty were in tatters.
Manchester United (May 2016-December 2018)
Manchester United did not hit the title-winning heights of his Chelsea or Real Madrid teams in Mourinho's first two seasons in charge but there were still moments to enjoy. In his first campaign, he guided them to League Cup glory and clinched a Champions League spot by winning the Europa League. There were no trophies in 2017/18, but United did at least finish second in the Premier League.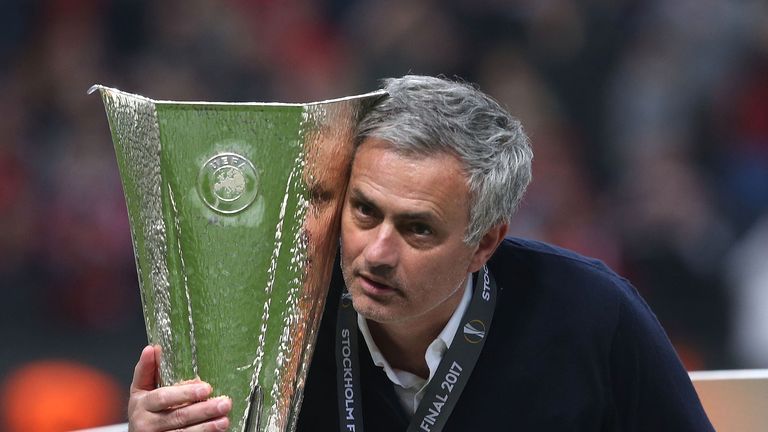 Mourinho signed a new Manchester United contract midway through that season. "We are creating the conditions for a brilliant and successful future for Manchester United," he said at the time. But just four months into his third campaign in charge and he has once again departed under a cloud.
There were familiar gripes over transfer policy, with Mourinho making no secret of his frustrations throughout the summer, and there were also the usual disputes with players - most-notably record-signing Paul Pogba, who was stripped of the vice-captaincy and did not even make it off the bench for his final game in charge against Liverpool.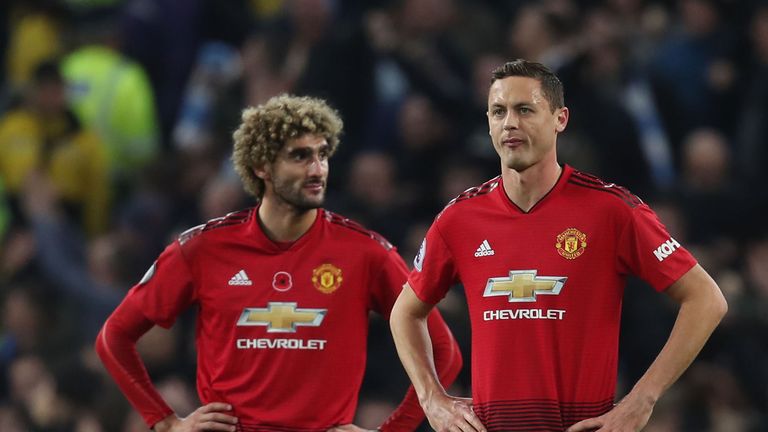 The defeat to Liverpool left United 19 points off the top of the Premier League and 11 points off fourth-placed Chelsea. Given the toxic mood around the club and the dismal results on the pitch, United were left with little choice but to wield the axe.