Jurgen Klopp insists Liverpool can still progress after Bayern Munich draw
By Pete Hall at Anfield
Last Updated: 20/02/19 8:36am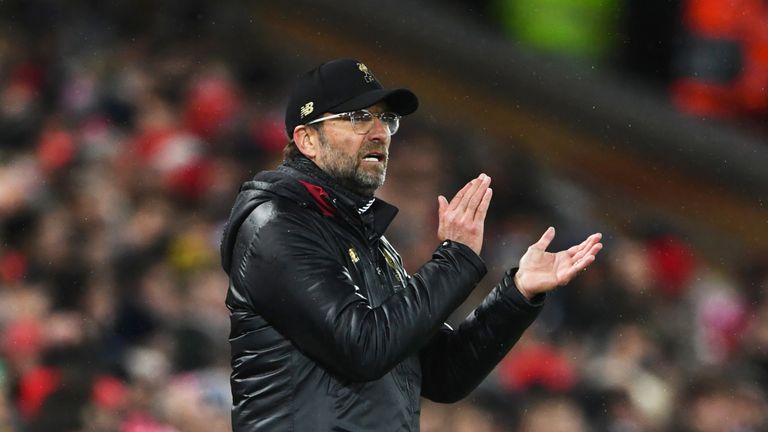 Jurgen Klopp believes Liverpool's 0-0 draw with Bayern Munich in the first leg of their Champions League last-16 tie is more positive than it may seem.
Klopp's side came into the contest having seen Manchester City climb back above them at the top of the Premier League, but started on the front foot against Bayern, missing a host of chances to break the deadlock in the first half.
However, Liverpool were flat in the second half at Anfield, and were held to a stalemate ahead of the return leg in Germany in three weeks time - a result Klopp was not altogether unhappy with.
"It is not the result or the game we dreamed of," Klopp said. "In Germany we say it is like the Homburger Shooting, a big ballyhoo before the game and then not really a lot of things happen in the game. It was an intense one.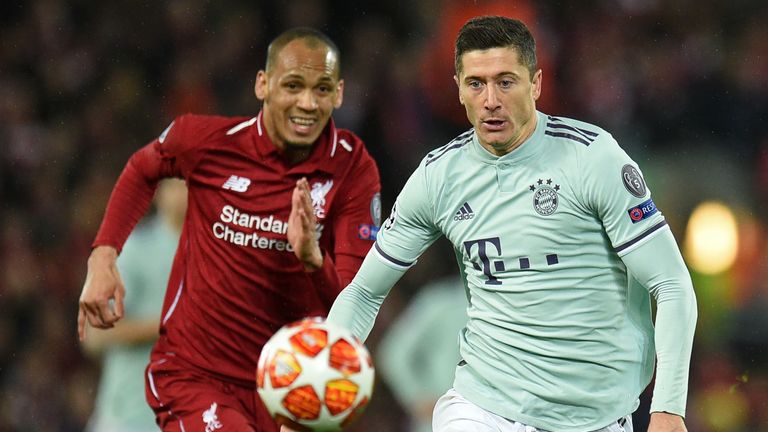 "But in the first half we still had the chances, so if Sadio [Mane] hits the ball a bit better then he strikes twice with a bicycle kick, which is obviously pretty rare. And, as it always is, a goal would have changed things a bit.
"We had 10 or 12 situations where everything was prepared, everything was on a plate and then we played a very average last pass or gave it away. That caused us two problems: one, we didn't create a chance, and on the other hand we gave them the ball and they had a counterattack, which made the game even more intense
"What we wanted tonight was to get a result we can work with and we can work with that result, obviously. We still feel like we are proper in the competition but we have to show that in three weeks."
Klopp refused to blame the 10-day break - with Liverpool not in FA Cup action before the game - or the looming Super Sunday fixture with Manchester United, live on Sky Sports, for his side looking a little laboured or distracted at Anfield.
"Sharpness has nothing do with the last pass, it is about being in the moment, doing the right step," Klopp added. "You saw the situations, they were nothing to do with the 10 days. And even if [it did] we had the 10 days' break, we cannot change it.
"Now we will not have any break anymore so now we play through and if it was a problem tonight then we will not have that problem anymore because now we play every three days.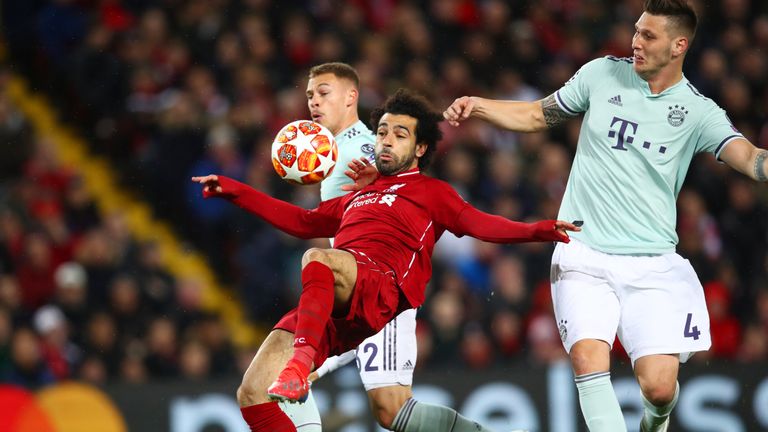 "Now we have to recover and have to prepare for Manchester United and they are obviously in a good shape, which we all saw yesterday.
"I don't think about it now but I know it will come and now we start preparing that game. It is another tough one, that is how football is at a top club. We play Bayern tonight and then Man Utd at the weekend, that's cool actually, but it will not be easy of course."