Hearts manager Craig Levein surprised by Brendan Rodgers' departure from Celtic
Celtic boss Rodgers in talks with Leicester City over managerial vacancy
Last Updated: 26/02/19 11:54am
Hearts manager Craig Levein has backed Brendan Rodgers to be a success at Leicester but admitted he is "surprised" and "sad" he is leaving Celtic.
Celtic confirmed on Tuesday morning that they have "very reluctantly" granted Leicester City permission to speak to Rodgers about their managerial vacancy, following the sacking of Claude Puel on Sunday.
Hearts host the Hoops on Wednesday night, live on Sky Sports Football, and boss Levein admitted he was not expecting to see his counterpart go before their Premiership clash.
"It's a surprise to me," Levein said. "I don't know what Brendan's thought process is, but I know that he was very good for Celtic.
"He was on the brink of doing something quite spectacular. Obviously I'm not Brendan Rodgers and I don't know what his motivation is.
"I don't think he could have done much more than what he's done. In some ways, it'll be sad to see him go, he's been good for the game up here.
"But things change, time moves on, and obviously he's decided he wants a new challenge."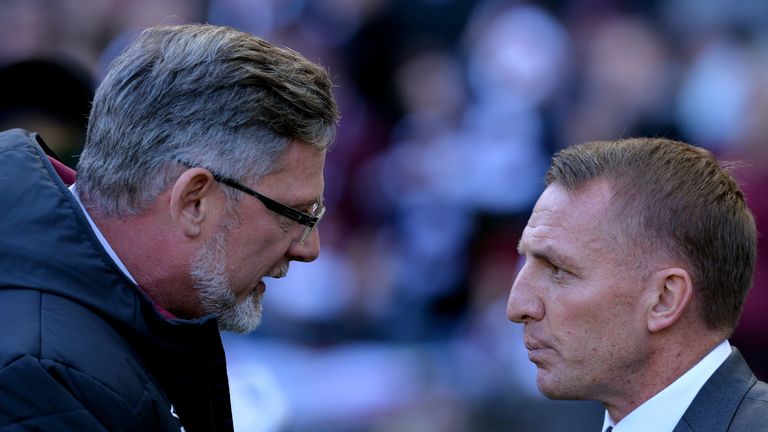 Levein managed Leicester City in the Championship between 2004 and 2006 and knows Rodgers must have been tempted by the chance to return to the Premier League, which he described as "arguably the top league in the world at the moment".
The Hearts manager was full of praise for Rodgers' work in Scottish football since he first arrived in Glasgow in 2016.
"He is a very good manager," Levein said.
"He was very close to winning the Premier League in England with Liverpool and he's carried on that good work with Celtic, so I'm sure he'll do well at Leicester, if he goes."
Levein said with the hunger to succeed that most clubs have nowadays, it became more difficult for managers to create their legacy at a club.
"I think more so now than maybe 20 or 30 years ago, in the days of Arsene Wenger or Alex Ferguson, staying at one club for a very long period of time is very difficult," he said.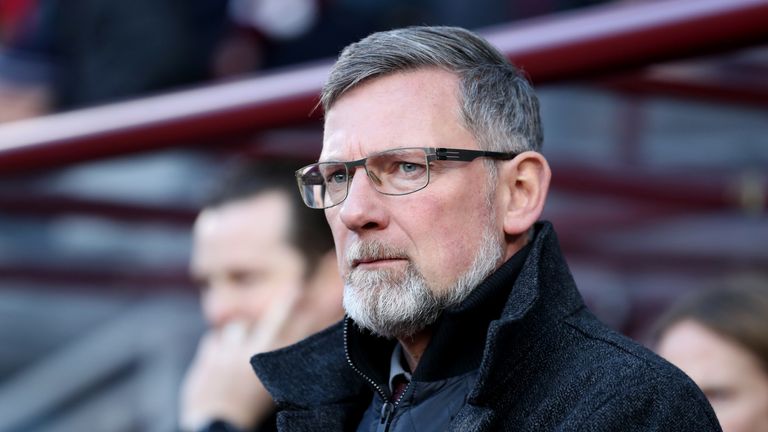 "There's always an immediacy to success. Alex took a bit of time to get things going at Manchester United, but when he did get them going, he sustained that for a long period of time.
"I don't know if there's the patience nowadays either, in the boardroom or in the terraces or on social media, to allow any manager to have that sort of longevity."
Hearts welcome Celtic in the Scottish Premiership on Wednesday night live on Sky Sports Football, with coverage starting at 7.30pm.